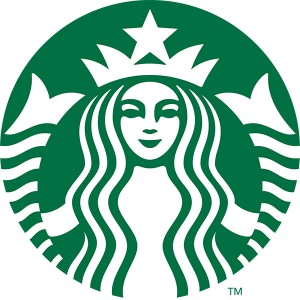 At Univision, Hispanic heritage month is every month.  That's why we're so happy when our partners ask us to bring Hispanic heritage to life inside their organizations.  We did just that at Starbucks' Seattle headquarters recently and brought a healthy dose of education, inspiration and entertainment with us.
Starbucks CMO Sharon Rothstein kicked off the New American Reality hour with our video and a spirited rally:  "Our goal is to get everyone smarter on this game-changing consumer, and excited about what the future holds and how everyone in this room can make a difference."
With that, I took the stage to share three New American Reality "Must Knows" – 1) This country is changing permanently; 2) Bilingualism grows…yet culture and language endure; and 3) When it comes to digital, Hispanic consumers are mobile first.  Squiers went on to discuss what these "Must Knows" mean for the restaurant industry and, specifically, Starbucks.
In one word?  Growth.  Since Starbucks began organizing around this consumer – with tactics like in-store signage and partnerships with Spanish-language media outlets – they've grown their Hispanic traffic and share.
"For us, it's all about welcoming the consumer into our stores and making them feel invited," said Nancy Poznoff, Starbucks' director of Americas Brewed Coffee, during a panel discussion also featuring executives from three Univision departments – Chiqui Cartagena (Corporate Marketing), Pete Filiaci (Strategy and Insights) and Yvette Baez (Innovation Marketing).
The launch of the Caramel Flan Latte also proved to be the perfect opportunity for the brand to extend its efforts, and they did so by hosting in store events with community groups, and concerts featuring celebrity Hispanic influencers.  The integrated marketing campaign resulted in sales lifts in the markets that experienced the activations.
"Whether it's the Bud Light lime, the Mango Smoothie or the Dulce de Leche ice cream, companies don't develop these products to just delight Hispanic consumers.  They're targeting their entire consumer base," added Pete Filiaci, Univision's VP of Strategy and Insights, during the panel.  "It's going to drive business overall."
About the future, Poznoff commented:  "We have great opportunity to continue to reach Hispanics and continue to grow.  We want to become more and more personally relevant to this consumer, and our messaging and marketing campaigns will focus not just on products, but also on our shared values of connection and family moving forward."