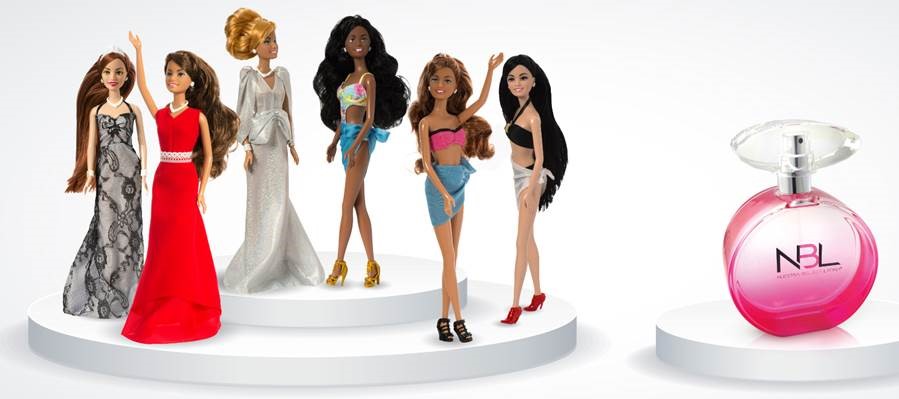 By Jessica Lucia Roiz
"Nuestra Belleza Latina" keeps celebrating its 10th anniversary by launching the first-ever products by the NBL brand: a set of dolls and a new perfume. Hosts Chiquinquirá Delgado and Javier Pozaunveiled the big news on "NBL VIP" during Sunday night's episode.
The six NBL dolls —Dulce, Yartiza, Sol, Niki, Odalys and Paola— are inspired by the diverse and compelling stories of Latinas. They are available in either evening gown or swim suit via Amazon, LatinaGirlPower.com and several Hispanic grocery store chains.
"Throughout the past nine seasons of NBL, we've heard the stories, dreams and aspirations of dozens of young, inspiring Latinas. In this season alone, we are seeing the hard work and sacrifices of the participants and how their confidence, tenacity and desire have helped them overcome many life obstacles," said Ignacio Meyer, senior vice president, Enterprise Development, Univision Communications, Inc. "All these relatable stories and what each product represents brings a unique connection between our brand, our audience and Latinas in this country."
On the other hand, the NBL perfume, which has a unique combination of pears, neroli and flowers, is available for purchase on ZermatUSA.com or via a Zermat USA catalogue representative. "Nuestra Belleza Latina VIP" airs at 8 p.m. ET every Sunday on Univision Network.
Source: Latin Times