written by Todd Longwell | @ToddLongwell1 for VideoInk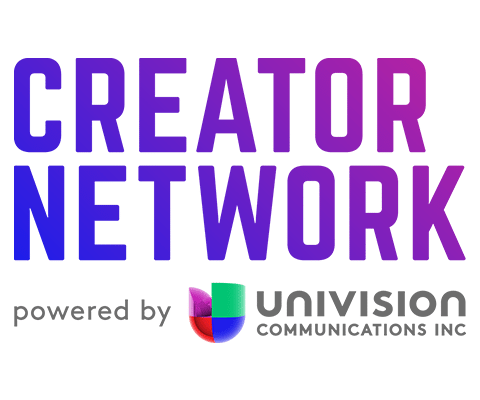 Univision Digital, a division of leading U.S. Spanish-language broadcaster Univision Communications Inc. (UCI), has added two major influencers to itsUnivision Creator Network (UCN), YouTuber Josh Leyva and Instagram star Val Mercado.
A first-generation Mexican-American, Leyva has racked up more than 1.8 million subscribers across his YouTube channels with a mix of sketches and shorts. He recently unveiled the web series "Saving Lives," about two overconfident college bros holding down their old lifeguard shifts at the local beach, and the branded video "Tamal Taste Test," both of which are featured on Flama, Univision's English-language digital video destination for Hispanic millennials. He also has a role in producer Michael Goldfine'supcoming influencer-driven Lionsgate feature "Dirty Thirty," starring Grace Helbig, Mamrie Hart and Hannah Hart.
An aspiring singer and model with roots in the Dominican Republic, Mercado has more than a million Instagram followers. A graduate of York College with a degree in broadcast journalism, she worked for Seventeen Magazine as a fashion blogger and reporter for red carpet events and featured in Buffalo Jeans campaigns.
Leyva and Mercado join a lineup of creators on UCN that also includes SuperEEEgo, Louis Giordano, SpaceJamGardenz, What Would Lizzy Do, MiCocinaRapida, and RonnieBanks.
Launched six months ago, UCN now garners more than 140M monthly views – 20% increase since its debut.
"Univision's aggressive strategy to reach younger, digitally-engaged users wherever they are consuming content is working," said Steven Benanav, VP of content partnerships and general manager for Flama, UCI. "More than 80% of the Univision Creator Network audience is consuming the content on mobile, in line with the millennial consumer's propensity to over-index in consumption of digital, mobile and social content."
UCN provides its creators access to industry experts and collaboration opportunities and helps them expand their audiences across TV, digital, radio and live events. It also gives them the opportunity to work with Univision's new music division, which encompasses all the company's music efforts across platforms, including awards shows such as the Latin Grammys, Premio Lo Nuestro and Premios Juventud.
Source: VideoInk
###