By Jessica Lucia Roiz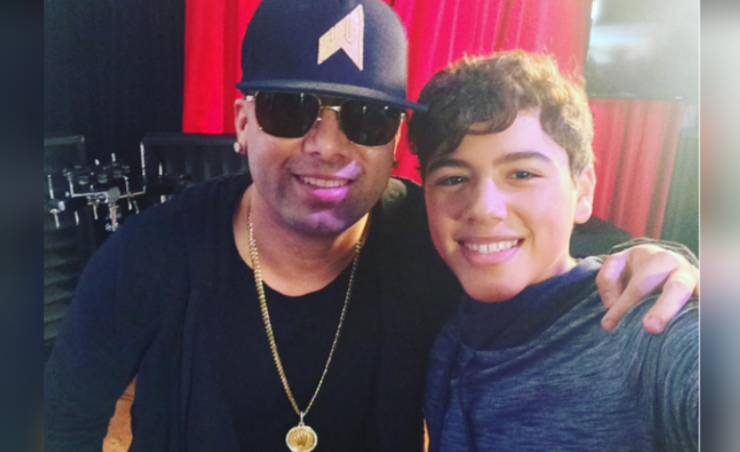 Wisin, left, poses with "La Banda" finalists Jaime Cruz. Instagram/@JaimeCruzRoman
The grand finale of "La Banda" —hosted by Laura Pausini, Alejandro Sanz and Ricky Martin— is just around the corner, where only five out of the seven finalists will be part of the next Latino boy band. But winning the title of the Univision reality show's first season is not the only thing the boys will be rewarded with. In fact, as soon as the winners are revealed, the boys will embark their dream career and work very hard to rise to the top. Wisin is also jumping on board.
It's been announced that the former Wisin & Yandel member is set to produce the band's debut studio album. "It's such a privilege to be able to work on the production of this album," Wisin said to Latin Times in a statement. "And be able to add my two cents to the musical careers of these talented young people, who have a lifetime to continue to pursue their dreams and succeed," he added.
The boys, who have already met the Puerto Rican urban artist, feel honored to be working with one of the most influential artists in the biz. "Thank you for all the advice, thank you for what you taught me," expressed finalist Jaime Cruz Roman on his Instagram. "Hope we could work with each other soon."
Jaime, as well as Zabdiel, Erick, Yoandri, Christopher, Joel and Richard, will give it their all at "La Banda's" grand finale airing December 13 via Univision. Wisin and Pitbull are set to perform at the show's last episode. Check out our throwback video with some of the contestants. 
Source: Latin Times