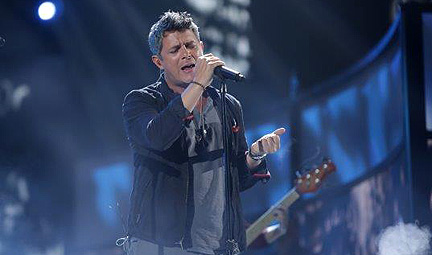 The 16th Annual Latin Grammy Awards was tuned in by 8.1 million Total Viewers 2+ who watched all or part of the three-hour broadcast on the Univision Network last Thursday November 19th, according to Nielsen.
On a competitive night with original programming, last night's telecast delivered an average audience of 4.0 million Total Viewers 2+, 2.2 million Adults 18-49 and 1.1 million Adults 18-34, positioning Univision as the No. 2 broadcast network among Adults 18-34, ahead of CBS, NBC, and FOX. Univision also ranked as the No. 3 broadcast network for the entire night among Adults 18-49, outperforming NBC and FOX.
The Latin Grammyh Awards on Univision attracted more Hispanic Adults 18-49 than the combined audience of the latest editions of the Billboard Music Awards, Country Music Awards and MTV Video Music Awards.
Based on Twitter unique audience, the Latin Grammy Awards was the No. 1 most social program on TV on Thursday November 19, generating a higher unique audience on Twitter than How to Get Away With Murder (ABC), Scandal (ABC) and Grey's Anatomy (ABC).
Source: Produ