The cast of "Antes Muerta Que Lichita" talked about what makes the novela unique. Check out the exclusive video! Jessica Lucia Roiz / Latin Times
Telenovela lovers will finally get to meet Lichita, who after many weeks of promo on Univision, will make her big debut in "Antes Muerta Que Lichita." The highly-anticipated novela is a romantic comedy with a promising cast including Maite Perroni, Arath de la Torre, Sherlyn Gonzalez, Eduardo Santamarina and Chantal Andere.
The novela tells the story of Alicia a.k.a. "Lichita" (Maite Perroni), a successful and intelligent publicist who feels undervalued and invisible at the ad agency she's been working in for eight years. In the journey to get the respect and attention she deserves, she falls in love with her co-worker Roberto Duarte (Arath de la Torre) and deals with many obstacles, including bullying from fellow colleagues.
"Antes Muerta Que Lichita," which was produced by Rosy Ocampo ("La Fea Mas Bella," "Que Pobres Tan Ricos"), will premiere Tuesday at 8 p.m. ET on Univision. Here are some reasons, which according to the cast, everyone should get hooked on this new, fresh, innovative and modern novela! Don't forget to check out our exclusive video with the cast below!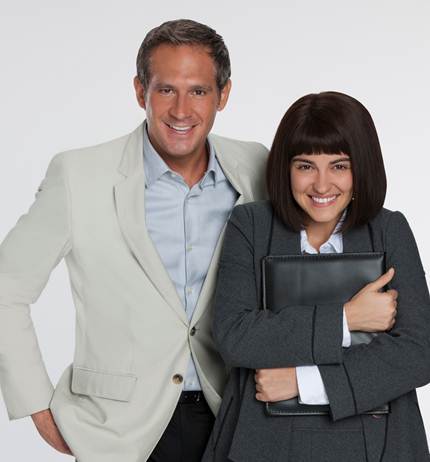 You won't want to miss "Lichita" on Univision! Courtesy/Televisa
1) According to Rosy, "Antes Muerta Que Lichita" is the first-ever Televisa novela to be recorded in 4K format. Like, in other words, ultra HD!
2) "Lichita" will interact with the audience in a one-on-one camera.
3) There will be a lot of web incorporation in the novela, such as mobile games!
4) There will be a telenovela within a telenovela — yes, that's been done in the past, but we can't wait to check this one out!
5) Eduardo Santamarina portrays a manipulative and cold-hearted business magnate. Still sexy though, still sexy.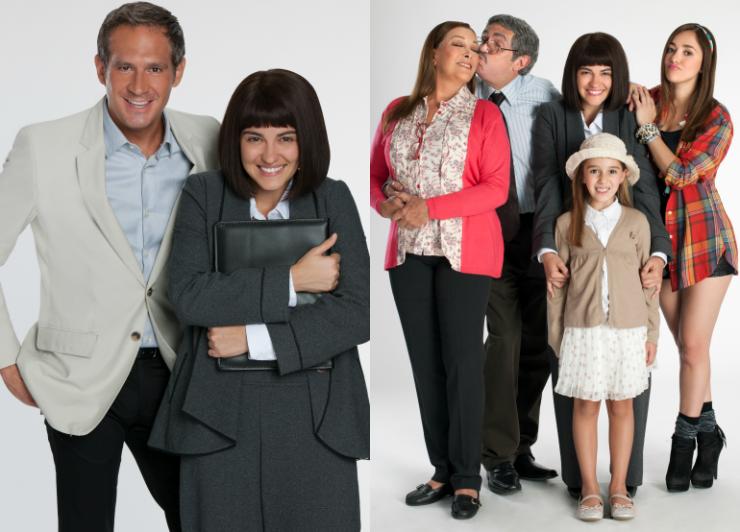 Arath de la Torre and Maite Perroni are the lead roles in "Antes Muerta Que Lichita"Courtesy/Televisa
6) Which according to him, the novela tells a fun and well-rounded story.
7) Maite Perroni put her second album on hold to focus on "Lichita" because it's a role that caught her attention from the get-go.
8) We can't wait to welcome "Lichita" into our lives, especially since Maite admitted she feels 100 percent identified with her.
9) You know that somewhere in the novela, "Lichita" will go from geek to chic —and THAT, we don't want to miss.
10) Arath de la Torre said that in Mexico, everyone has fallen in love with "Roberto" and "Lichita."
Chantal Andere and Eduardo Santamarina are "los malos de la novela." Courtesy/Televisa
11) We must support Arath in his role as Roberto Duarte; after all, he dropped 30 lbs for this novela!
12) He also said that his favorite scene is one where Roberto saves "Lichita" from a fall, after she tries to walk in heels.
13) Although she's known for roles like these, we want to check out Chantal Andere as the villain of the soap opera!
14) Her character is successful, ambitious, but at the same time, lonely.
15) She's also in love with Santamarina's character, who is a married man. Truth be told, we can't wait to see how that story unfolds.
Source: Latin Times