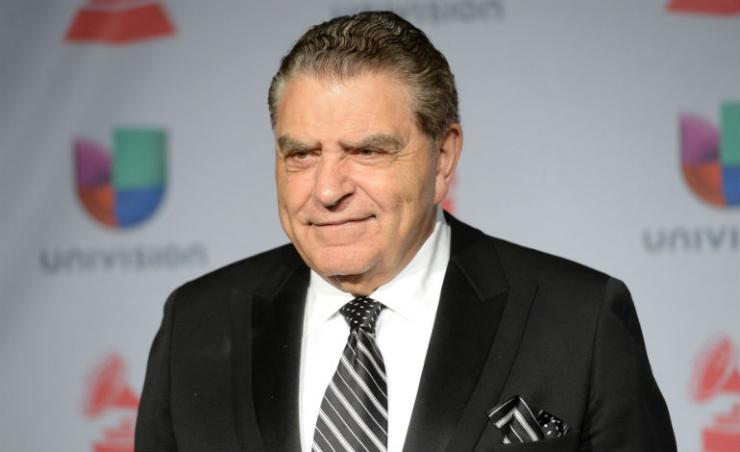 TV personality Don Francisco poses in the press room at the 14th Annual Latin GRAMMY Awards held at the Mandalay Bay Events Center on November 21, 2013 in Las Vegas, Nevada. Jason Merritt/Getty Images
Three weeks from now, everybody's favorite Saturday TV show will go off air. After five decades of entertaining Latino families around the world, "Sabado Gigante" will air its last show ever on Saturday, September 19th.
For the older and newer generations alike, it's truly heart-wrenching. But that doesn't mean we will see the last of the show's beloved host, Don Francisco. Especially his fans in New York City, who soon will be able to snap a selfie at his very own street in the Big Apple!
Univision announced that the Chilean TV personality, whose real name is Mario Kreutzberger, will be honored by the city with his own street name.
Behold, the "Don Francisco Boulevard," which will be located in Washington Heights on 168th street and Broadway. The unveiling of the street and tribute will be held on Tuesday, September 8th by New York City Councilman Ydanis Rodriguez. Great! Now we have a new site to check out while visiting the busy city.
Source: Latin Times