Alicia Menendez Aims to Take on Male-Dominated Late Night TV
By Chris Ariens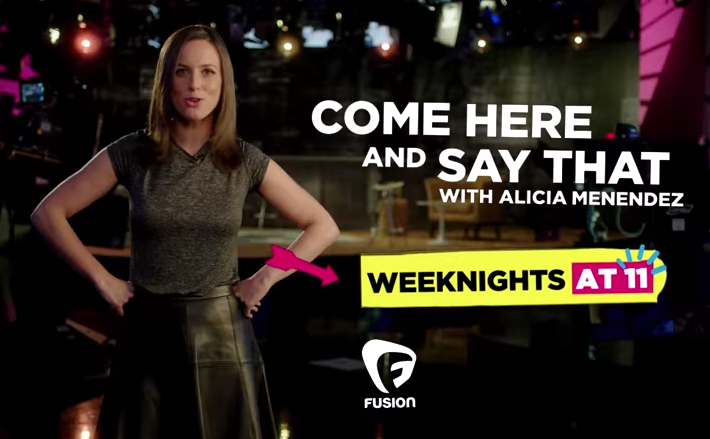 Starting Monday Alicia Menendez is moving to a later Fusion timeslot hosting a new show called "Come Here and Say That."
Airing weeknights at 11pmET, the show adds a female voice to the late-night hours which continue to be dominated by men, among them Stephen Colbert and James Corden on CBS, and Trevor Noah and Larry Wilmore on Comedy Central.
The half-hour show, which will feature commentary, sketches and interviews on politics, current events and celebrity, will be taped in front of a small studio audience and be executive produced by Kim Gamble who joined Fusion from MTV earlier this year. Gamble was the EP and head writer for the MTV's late-night show "Nikki & Sara Live." She's also been a producer for "The Colbert Report."
Menendez is an original Fusion host, having anchored "AM Tonight" for the network since launch in Oct. 2013. Over the years, Fusion has replaced much of its live programming with documentaries and other specials and Jorge Ramos, who doubles as main anchor on Univision News, scaled back his nightly program to once a week. The ABC/Univision cable channel aimed at millenials is in 40 million U.S. homes and has focused much of its recent efforts on digital and social news.
Source: Adweek