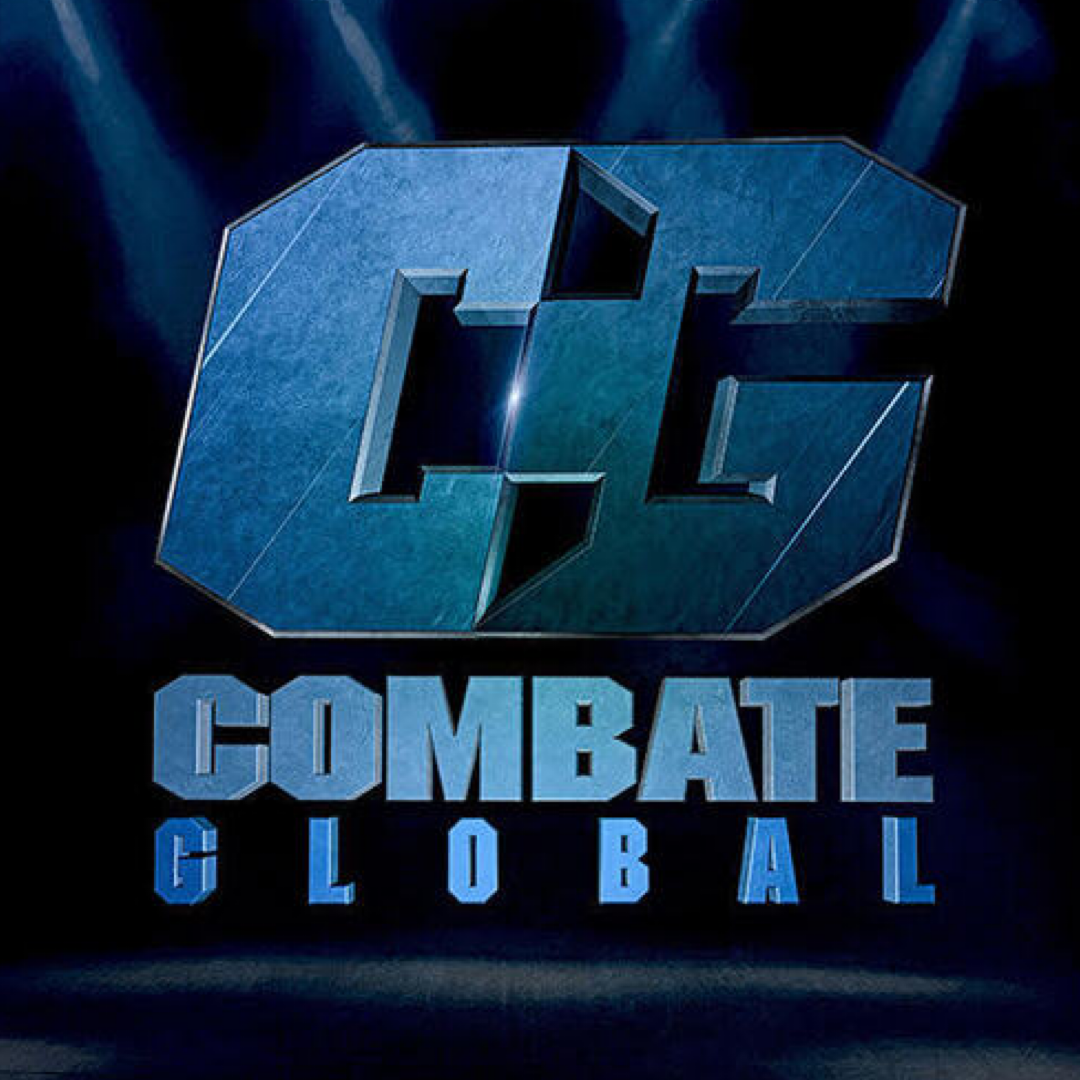 Agreement Calls for 150 Live Television Events Over the Next Five Years 
Combate Americas Rebrands to Combate Global to Underscore Its International Expansion of Electrifying World Cup-Style, Country vs. Country Competition
NEW YORK AND MIAMI – MARCH 31, 2021 – Combate Americas, LLC and Univision Communications Inc. today announced a new, five-year media rights deal between the world's premier Hispanic Mixed Martial Arts (MMA) sports franchise and the leading Spanish-language content and media company in the U.S.
The new agreement calls for 30 live television Combate Americas events annually – a total of 150 events – over the course of the next five years, beginning on Friday, April 9.  The details for the kick-off event will be announced soon.
The events will be available across Univision platforms, including on linear on Univision and TUDN, as well as via the TUDN Radio Network, TUDN.TV and the TUDN app. Additionally, fight fans will also be able to access Combate's fight library on PrendeTV, Univision's newly launched ad-supported streaming service featuring 100% free, premium Spanish-language content.
"This powerful broadcast partnership will establish Combate Global as the premier MMA brand on TV in North America. Univision's power and Combate Global's excitement will inspire passion in a new generation of fans for this sport," said Combate Global CEO Campbell McLaren.
"When I launched the UFC," continued McLaren, "I knew that its explosive action would capture fans' attention, and the same is true with Combate's style. We refer to our brand of MMA as 'Mucha Más Acción®' – much more action!"
"We are excited to extend our relationship and look forward to growing the Combate brand in new and innovative ways across our Univision platforms," said Juan Carlos Rodriguez, president of Sports, Univision. "With our audience's passion for thrilling, live action, Combate has teamed with our portfolio of soccer rights to deliver a powerful one-two punch. Combate is a fast-ascending property and we are committed to delivering more events from the premier Hispanic MMA franchise to fight fans than ever before."
Effective immediately, Combate Americas has re-branded to Combate Global to reflect its international expansion that will include the addition of athletes from territories outside of the U.S. and Latin America, to support the company's electrifying country vs. country style of competition, similar to that of international soccer competitions.
Combate Global concludes each calendar year with the "COPA COMBATE" – a one-night, eight-man, six-figure grand prize event, widely regarded as one of the toughest competitions in the world of MMA and combat sports.
As part of the agreement, some of the biggest North American soccer matches will serve as lead-in programming for Combate Global events. The new strategy will connect Univision's fanáticos with the Combate Global brand and further position the MMA organization as a leading destination for Hispanic sports fans.
Combate Americas programming began airing live on Univision in 2018, bucking the trend of pay-per-view distribution in the space and making it the only MMA sports franchise to offer programming free-of-charge on a broadcast television platform on a regular basis.
With a midnight ET start time, Combate Americas live event programming has averaged over 400,000 Total Viewers 2+ in the U.S., regularly making it the highest-rated Spanish-language program on television during its time period.*
*Source: Nielsen, NPM, L+SD data
CONTACTS:
Univision Kevin Sornatale ksornatale@univision.net 212-455-5259
Combate Global Mike Afromowitz mikea@combateglobal.com 917-566-8754
###
Combate Americas y Univision Firman Nueva Alianza de Derechos de Trasmisión durante Cinco Años  
El acuerdo es para 150 eventos de televisión en vivo en los próximos cinco años
Combate Americas pasa a ser Combate Global para destacar su expansión internacional con emocionantes competencias entre países al estilo Copa Mundial
NUEVA YORK Y MIAMI –31 DE MARZO DE 2021– Combate Americas, LLC y Univision Communications Inc. anunciaron hoy un nuevo acuerdo de derechos de trasmisión de cinco años entre la principal franquicia deportiva del mundo de artes marciales mixtas (MMA) dirigida a los hispanos y la principal empresa de contenido y medios de comunicación en español en Estados Unidos.
El nuevo acuerdo dispone 30 eventos anuales de Combate Ameericas por televisión en vivo o un total de 150 eventos en los próximos cinco años, a partir del viernes, 9 de abril. Los detalles del evento inicial se darán a conocer pronto.
Los eventos estarán disponibles en las diversas plataformas de Univision, incluidas los canales de televisión  Univision y TUDN, así como en TUDN Radio Network, TUDN.TV y la aplicación TUDN. Además, los fanáticos de las peleas también tendrán acceso a la videoteca de peleas de Combate en PrendeTV, el nuevo servicio de streaming respaldado por publicidad de Univision que ofrece contenido de primera, 100% gratuito y en español.
"Esta poderosa alianza para la transmisión consolidará a "Combate Global" como la principal marca de MMA en la televisión norteamericana. La influencia de Univision y la emoción de Combate Global inspirarán pasión por este deporte en una nueva generación de fanáticos", dijo Campbell McLaren, director general de Combate Global.
"Cuando lancé LA UFC", continuó McLaren, "sabía que su acción explosiva captaría la atención de los fanáticos, y lo mismo ocurre con el estilo de Combate. Nos referimos a nuestra marca de MMA como 'Mucha Más Acción®'"
"Nos entusiasma extender nuestra relación y estamos deseosos de propiciar el crecimiento de la marca Combate de formas nuevas e innovadoras en nuestras plataformas de Univision", dijo Juan Carlos Rodríguez, presidente de Deportes de Univision. "Dada la pasión de nuestra audiencia por emocionante acción en vivo, Combate se ha asociado con nuestra cartera de derechos de fútbol para ofrecer un potente golpe doble. Combate es una propiedad de rápido ascenso, y tenemos el compromiso de ofrecer más eventos que nunca de la principal franquicia hispana de MMA a los fanáticos de la lucha".
La marca Combate Americas ha pasado a ser Combate Global para reflejar su expansión internacional, que incluirá la incorporación de deportistas de territorios fuera de Estados Unidos y Latinoamérica, para respaldar el electrizante estilo de competencia entre países de la compañía, de manera similar al de los campeonatos internacionales de fútbol.
Combate Global concluye cada año con la COPA COMBATE, un evento de una noche entre ocho luchadores con un premio de cientos de miles de dólares, que se considera una de las competencias más reñidas del mundo de MMA y los deportes de combate.
Como parte del acuerdo, algunos de los más importantes partidos de fútbol de Norteamérica darán paso a los eventos de Combate Global. La nueva estrategia conectará a los fanáticos de Univision con la marca Combate Global y posicionará aun más a MMA como un destino líder para los fanáticos hispanos de los deportes.
La programación de Combate Americas se comenzó a transmitir en vivo por Univision en 2018, en contra de la tendencia de distribución de pago por evento en el entorno. Con ello pasó a ser la única franquicia deportiva de MMA que ofrece de manera regular programación gratuita en una plataforma de televisión abierta.
La programación de eventos en vivo de Combate Americas, que empieza a la medianoche Este, ha tenido, en promedio, más de 400,000 Televidentes Totales 2+ en Estados Unidos, con lo que frecuentemente es el programa de televisión en español de mayor sintonía en su franja*.
*Fuente: Nielsen, NPM, datos en vivo+mismo día
CONTACTOS:
Univision Kevin Sornatale ksornatale@univision.net 212-455-5259
Combate Global Mike Afromowitz mikea@combateglobal.com 917-566-8754
###