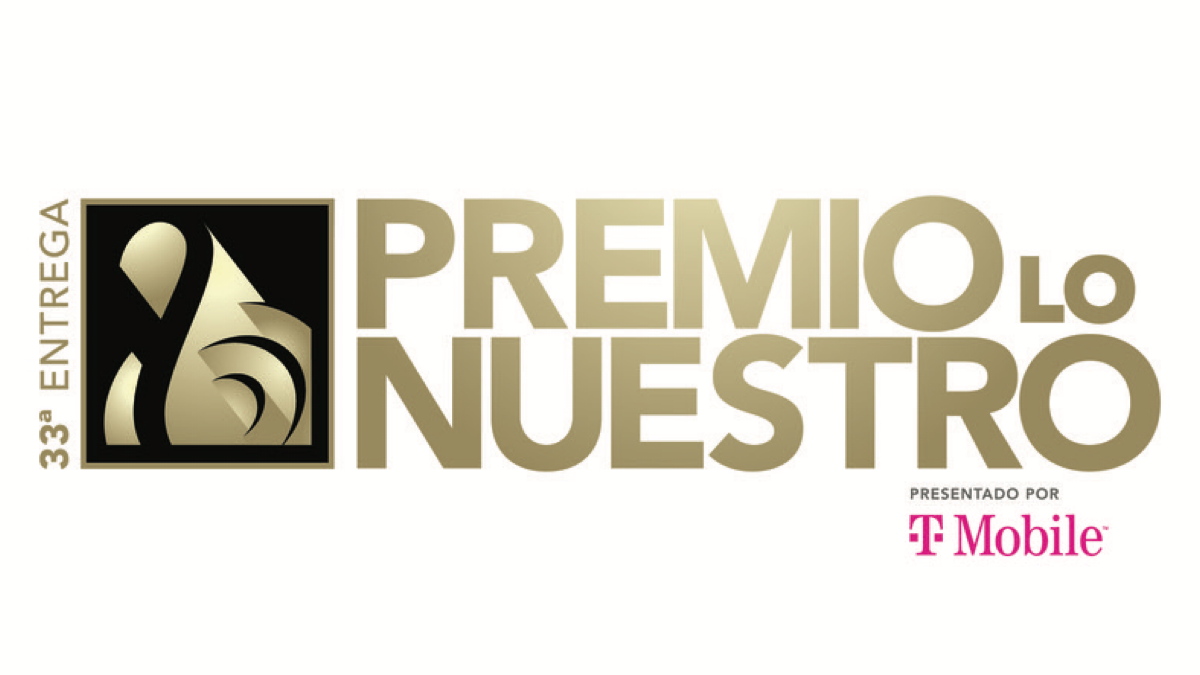 Global Superstars Join "Premio Lo Nuestro's" Lineup for an Unforgettable Celebration of Music, Resilience and Hope on Univision
For the First Time Together on Stage the "King of Reggaeton" Daddy Yankee and the "King of Salsa" Marc Anthony Will Perform "De Vuelta Pa' La Vuelta"
International Superstar Maluma Premieres Hits from his New Album "7 Días en Jamaica" and for the First Time Performs a Regional Mexican Hit on Stage
Chesca, Evaluna, Mau y Ricky, Ricardo Montaner, Lenin Ramírez, Carlos Rivera and Prince Royce Will Also Join the 33rd Edition of "Premio Lo Nuestro"
MIAMI – FEBRUARY 2, 2021 – Univision announced today additional global superstars that have joined its star-studded lineup for the 33rd edition of "Premio Lo Nuestro." Filled with world premieres, historic collaborations, and multi-generational performances, the world-class artists joining the show are a true representation of Latin Music and its diverse genres. The first music awards show of the year will air LIVE from the AmericanAirlines Arena on February 18, starting at 7 p.m. ET, with pre-show "Noche de Estrellas" on Univision.
The unforgettable and impressive musical numbers that will celebrate hope, resilience and the best in Latin Music include:
A historic performance featuring, for the first time on stage, the "King of Reggaeton" Daddy Yankee and the "King of Salsa" Marc Anthony. The Latin music global icons will perform their instantly iconic hit "De Vuelta Pa' La Vuelta." Daddy Yankee has 5 nominations and Marc Anthony has 2 nominations.
World sensation Maluma, who recently launched his new album "#7DJ: 7 Días en Jamaica", will premiere his newest hits on "Premio Lo Nuestro." Maluma has 12 nominations.
Carlos Rivera will perform with Maluma their new song "100 Años." This will be the first-time international superstar Maluma performs a chart-topping song from the Regional Mexican music genre. Carlos Rivera has 3 nominations.
Another memorable moment fans won't want to miss includes a touching, multi-generational number by the beloved Montaner family (Evaluna, Mau y Ricky, and Ricardo Montaner) who will be joined by Camilo to perform their anthem of hope during the global pandemic "Amén." Camilo has 10 nominations; Mau y Ricky have 1 nomination and Ricardo Montaner has 1.
Regional Mexican singer-songwriter Lenin Ramírez will perform on stage alongside the popular Grupo Firme.Lenin has 4 nominations and Grupo Firme has 6.
The New Artist Female nominee Chesca will take the stage to perform in a crossover collaboration with Grupo Firme. Chesca has 2 nominations.
The mega popular Prince Royce and urban music star Natti Natasha will perform for the very first time together on TV their popular song "Antes que Salga el Sol." Prince has 4 nominations and Natti has 7.
They join previously announced performers Los Ángeles Azules, Anuel, CNCO, Ozuna and Gloria Trevi.
In anticipation to the main show, #LiveConLoNuestro, a new digital show featuring interviews with the nominees and special guest host will livestream on "Premio Lo Nuestro's" Instagram every Wednesday at 8 p.m. ET.
For the latest news on "Premio Lo Nuestro" fans can visit PremioLoNuestro.com and follow @PremioLoNuestro onInstagram, Facebook and Twitter and use the hashtag #PremioLoNuestro.
ADDITIONAL INFORMATION:
Given the current challenges imposed by COVID-19, Univision and its production teams will follow strict guidelines and restrictions, in full compliance with local authorities and public health recommendations, to implement this year's show safely.
Visit corporate.univision.com/newco for more information on Univision and follow @UnivisionPRTeam on Twitter and Instagram.
CONTACT: Jenisei Couso 305-471-1692 jcouso@univision.net
###
Grandes Superestrellas Internacionales se Suman a "Premio Lo Nuestro" para una Celebración Inolvidable de la Música, Resiliencia y Esperanza por Univision 
Juntos por primera vez en el escenario, "El Rey del Reguetón" Daddy Yankee y el "Rey de la Salsa" Marc Anthony interpretarán "De vuelta pa' la vuelta"
La superestrella internacional Maluma estrenará canciones de su nuevo álbum "7 Días en Jamaica" y por primera vez presentará en el escenario un éxito de música regional mexicana  
Chesca, Evaluna, Mau y Ricky, Ricardo Montaner, Lenin Ramírez, Carlos Rivera y Prince Royce también se unirán a la 33a edición de "Premio Lo Nuestro"
MIAMI –2 DE FEBRERO DE 2021– Univision anunció hoy a las superestrellas mundiales que se han unido al grupo de grandes artistas que se presentará durante la 33a edición de "Premio Lo Nuestro". Las estrellas de nivel internacional que se unirán al show, repleto de estrenos internacionales, colaboraciones históricas y actuaciones multigeneracionales, son una representación de la música latina y sus diversos géneros. El primer programa de premiación del año se trasmitirá por Univision el 18 de febrero, EN VIVO desde AmericanAirlines Arena en Miami, empezando a las 7 p.m. Este con el popular programa de antesala "Noche de Estrellas".
Entre los inolvidables e impresionantes actos musicales que celebrarán la esperanza, resiliencia y lo mejor de la música latina estarán:
Una actuación histórica con el "Rey del Reguetón" Daddy Yankee y el "Rey de la Salsa" Marc Anthony, juntos por primera vez en el escenario. Los ídolos internacionales de la música latina interpretarán "De vuelta pa' la vuelta", su éxito instantáneo. Daddy Yankee tiene cinco nominaciones y Marc Anthony tiene dos nominaciones.
La sensación mundial Maluma, quien recientemente lanzó su álbum "#7DJ: 7 Días en Jamaica", estrenará sus últimas canciones en "Premio Lo Nuestro". Maluma tiene 12 nominaciones.
Carlos Rivera ofrecerá con Maluma su nueva canción, "100 Años". Será la primera vez que la superestrella internacional Maluma interprete un éxito del género de la música regional mexicana. Carlos Rivera tiene tres nominaciones.
Otro momento memorable que los fans no se querrán perder será el conmovedor número presentado por diversas generaciones de la querida familia Montaner (Evaluna, Mau y Ricky, y Ricardo Montaner), a quienes acompañará Camilo para entonar su himno de esperanza durante la pandemia mundial, "Amén".  Camilo tiene 10 nominaciones; Mau y Ricky tienen una nominación y Ricardo Montaner tiene una.
El cantautor de música regional mexicana Lenin Ramírez se presentará de lado del popular Grupo Firme. Lenin tiene cuatro nominaciones y Grupo Firme tiene seis.
La nominada a Nueva Artista Chesca interpretará en el escenario una colaboración crossover con el Grupo Firme. Chesca tiene dos nominaciones.
El muy popular Prince Royce y la estrella de música urbana Natti Natasha cantarán juntos por primera vez en televisión su popular canción "Antes que salga el sol". Prince tiene cuatro nominaciones y Natti tiene siete.
Los artistas ya anunciados ya anunciados son: Los Ángeles Azules, Anuel, CNCO, Ozuna y Gloria Trevi.
En preparación para la noche del show, #LiveConLoNuestro, un nuevo show digital con entrevistas a nominados y un conductor invitado, se trasmitirá en el Instagram de "Premio Lo Nuestro" todos los miércoles a las 8 p.m. Este.
Para las últimas noticias sobre "Premio Lo Nuestro", los fans pueden visitar PremioLoNuestro.com y seguir @PremioLoNuestro en Instagram, Facebook y Twitter, usando el hashtag #PremioLoNuestro.
INFORMACIÓN ADICIONAL:
Dados las actuales dificultades impuestas por el COVID-19, Univision y sus equipos de producción seguirán estrictas pautas y restricciones, en pleno cumplimiento con las recomendaciones de las autoridades locales y los funcionarios de salud pública, para realizar el show de este año de manera segura.
Visiten corporate.univision.com/newco para más información sobre Univision y sigan @UnivisionPRTeam en Twitter e Instagram.
CONTACTO: Jenisei Couso 305-471-1692 jcouso@univision.net
###