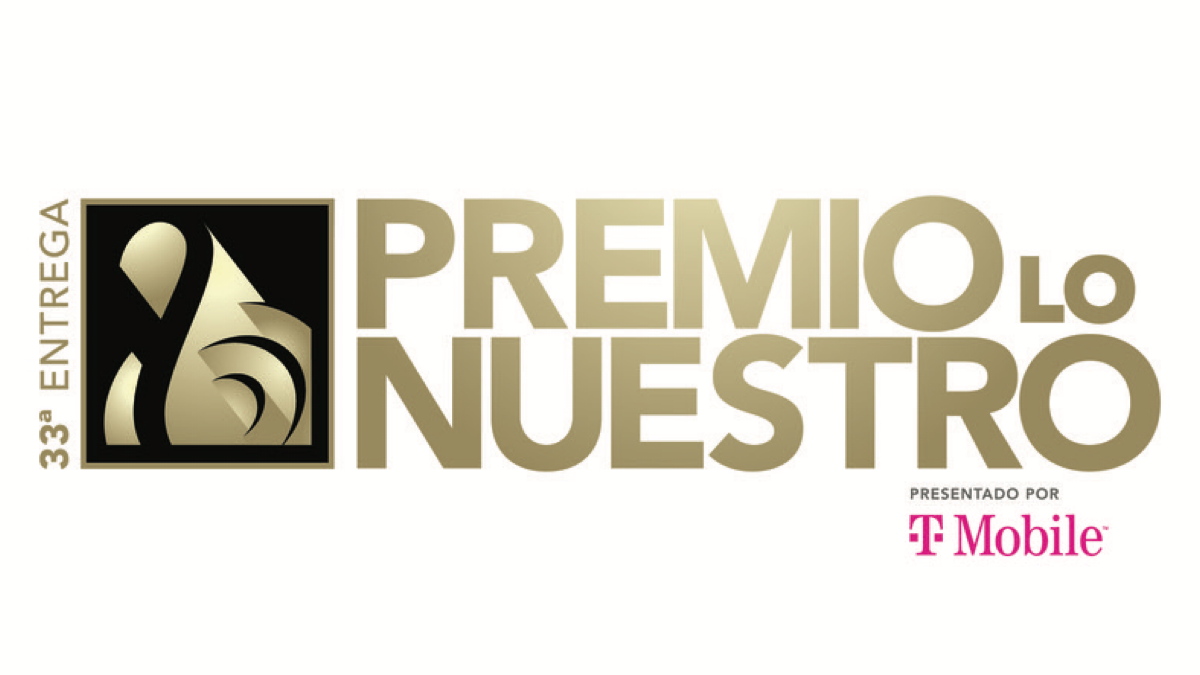 The Superstars Joining the Celebration are Anuel, Camilo, CNCO, Grupo Firme, Natti Natasha, and Ozuna
Los Ángeles Azules and Gloria Trevi, Recipients of Special Awards "Premio al Legado Musical" and "Premio a la Trayectoria" Respectively, Will Also Take the Stage for Powerful Performances
Chiquinquirá Delgado, José Ron and Yuri Will Host the Three-Hour Show LIVE from the AmericanAirlines Arena in Miami on February 18
MIAMI – JANUARY 26, 2021 – Ready to celebrate music, resilience, and hope in the new year, Univision announced today the first slate of Latin music superstars from diverse genres, who will deliver unforgettable performances in the awaited 33rd edition of "Premio Lo Nuestro." LIVE from the AmericanAirlines Arena in Miami on February 18, coverage of the longest-running Latin music award show in the U.S. begins with the stars arrival to the magenta carpet during "Premio Lo Nuestro's" popular pre-show "Noche de Estrellas" at 7 p.m. ET on Univision.
The renowned artists performing on "Premio Lo Nuestro" are:
In celebration of more than three decades of hits and record-breaking tours, Latin Music Icon Gloria Trevi will receive the "Premio a la Trayectoria" Award. Stay tuned for what will be an incredible, energy filled performance paying tribute to over three decades of hits from one of the most beloved entertainers in history.
The beloved Mexican cumbia band Los Ángeles Azules, with six nominations and recipient of this year's "Premio Lo Nuestro" Musical Legacy Award, will take the stage for a powerful performance of some of their greatest hits along surprise guests
Anuel, the globally acclaimed trap artist who received seven nominations, will make history with an unforgettable performance andTV debut of this most recent production alongside Ozuna, Los Dioses
Singer-songwriter Camilo, the third most-nominated artist of the night, willperform one of his global streaming hits, atop the charts
The mega popular band CNCO, with four nominations,will premiere on, "Premio Lo Nuestro", songs from their latest album "Déjà vu" (to be released on February 5)
Grupo Firme, who make their debut as nominees for the first-time, with six nominations, will bring their regional Mexican chart toppers to "Premio Lo Nuestro"
Natti Natasha, who received seven nominations, will keep the celebration going with one of her most recent productions
Reggaeton global star Ozuna, with eight nominations, will conquer the fans and light up the stage in what promises to be some of the night's hottest moments
Presenting fans the best in Latin Music and Latino culture will be "Premio Lo Nuestro" hosts: Chiquinquirá Delgado, the TV personality and actress will host the show for the first time; heartthrob actor and musician Jose Ron, who last year cohosted the Latin GRAMMY Awards® preshow, joins as main host for the first time; and the acclaimed singer and actress Yuri, who was the first female artist to present an award in the first edition of "Premio Lo Nuestro" in 1989.
This ceremony honors airplay on Uforia radio during the eligibility period (October 1, 2019 through September 30, 2020), as well as on streaming.
For the latest news on "Premio Lo Nuestro" fans can visit PremioLoNuestro.com and follow @PremioLoNuestro onInstagram, Facebook and Twitter.
ADDITIONAL INFORMATION:
Given the current challenges imposed by COVID-19, Univision and its production teams will follow strict guidelines and restrictions, in full compliance with local authorities and public health recommendations, to implement this year's show safely.
Visit corporate.univision.com/newco for more information on Univision and follow @UnivisionPRTeam on Twitter andInstagram.
CONTACT: Jenisei Couso 305-471-1692 jcouso@univision.net
###
Univision Anuncia a Grandes Artistas para "Premio Lo Nuestro" 2021
Las superestrellas que se sumarán a la celebración son Anuel, Camilo, CNCO, Grupo Firme, Natti Natasha y Ozuna 
Los Ángeles Azules y Gloria Trevi, galardonados con el "Premio al Legado Musical" y el "Premio a la Trayectoria", respectivamente, también presentarán actuaciones impresionantes 
Chiquinquirá Delgado, José Ron y Yuri conducirán EN VIVO el programa de tres horas el 18 de febrero desde AmericanAirlines Arena en Miami
MIAMI –26 DE ENERO DE 2021– Listos para celebrar la música, la resiliencia y la esperanza en el nuevo año, Univision anunció hoy al primer grupo de superestrellas de diversos géneros de la música latina, quienes ofrecerán actuaciones inolvidables en la muy esperada 33ª edición de "Premio Lo Nuestro". La cobertura EN VIVO del programa de más larga trayectoria de premios a la música latina en Estados Unidos empezará con la llegada de las estrellas a la alfombra magenta durante el popular show de antesala a "Premio Lo Nuestro", "Noche de Estrellas", el 18 de febrero a las 7 p.m. Este por Univision.
Los renombrados artistas que se presentarán en "Premio Lo Nuestro" son:
En celebración a las más de tres décadas de éxitos y tours que hicieron records, Gloria Trevi, icono de la música latina, recibirá el "Premio a la Trayectoria". Estén al tanto de lo que será una actuación increíble y llena de energía en homenaje a una de nuestras más grandes artistas
La popular banda de cumbia mexicana Los Ángeles Azules, con seis nominaciones y que recibirá el "Premio Lo Nuestro" al Legado Musical de este año, ofrecerá desde el escenario un acto impactante con algunos de sus grandes éxitos e invitados sorpresa
Anuel, el internacionalmente conocido artista de trap con siete nominaciones, hará historia con una actuación inolvidable y el estreno en televisión de su más reciente producción con Ozuna, Los Dioses
El cantautor Camilo, el tercer artista más nominado de la noche, presentará uno de sus éxitos internacionales que figura entre los primeros en las listas de streaming
El sumamente popular grupo CNCO, con cuatro nominaciones, estrenará en "Premios Lo Nuestro" canciones de su más reciente álbum, "Déjà vu" (que saldrá el 5 de febrero)
Grupo Firme, por primera vez nominado y que recibió seis nominaciones, aportará sus éxitos de música regional mexicana a "Premio Lo Nuestro"
Natti Natasha, que recibió siete nominaciones, continuará la celebración con una de sus más recientes producciones
La superestrella mundial del reguetón Ozuna, con ocho nominaciones, conquistará a los fans y alumbrará el escenario con lo que promete ser uno de los mejores momentos de la velada
Presentarán a los aficionados lo mejor de la música y cultura latina los conductores de "Premio Lo Nuestro": Chiquinquirá Delgado, personalidad de televisión y actriz quien conducirá el programa por primera vez; el galán, actor y músico José Ron, quien también será conductor del show por primera vez tras haber participado el año pasado como uno de los presentadores del programa de antesala de la Entrega del Latin GRAMMY®; y la aclamada cantante y actriz Yuri, quien fue la primera artista que entregó un premio en la primera edición de "Premio Lo Nuestro" en 1989.
La ceremonia toma en cuenta las canciones tocadas en Uforia radio durante el periodo de elegibilidad (1 de octubre de 2019 a 30 de septiembre de 2020), además de streaming.
Para las últimas noticias sobre "Premio Lo Nuestro", los fans pueden visitar PremioLoNuestro.com y seguir @PremioLoNuestro en Instagram, Facebook y Twitter.
INFORMACIÓN ADICIONAL:
Dadas las actuales dificultades impuestas por el COVID-19, Univision y sus equipos de producción seguirán estrictas pautas y restricciones, en pleno cumplimiento con las recomendaciones de las autoridades locales y los funcionarios de salud pública, para realizar el show de este año de manera segura.
Visiten corporate.univision.com/newco para más información sobre Univision y sigan @UnivisionPRTeam en Twitter e Instagram.
CONTACTO: Jenisei Couso 305-471-1692 jcouso@univision.net
###