MIAMI, FL – DECEMBER 15, 2011 – "Protagonistas, el Reality", the reality competition show produced by Univision Studios and Imagina US and airing on the TeleFutura Network, announced the four finalists who will compete head-to-head for a chance to be Univision's next television star. The 12 semi-finalists were narrowed down to the remaining four contestants who will now battle it out in the grand finale this Friday, December 16 at 10 pm ET/PT (9 pm Central) for a once-in-a-lifetime shot at television stardom.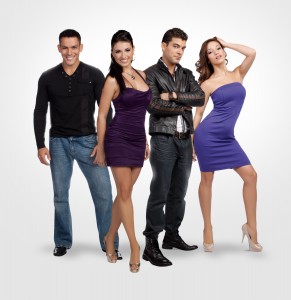 About the Grand Finale
"Protagonistas, el Reality" grand finale, hosted by TeleFutura's Charytin Goyco and Carolina Sandoval, and reality show's host Ernesto Laguardia will broadcast from the Gusman Theatre in Miami in front of a live audience. With a special performance by Reik, the finale will be filled with laughter and tears as finalists await the final verdict.  The winner will receive a contract with Univision Studios and will star in Univision's upcoming new production "El Talisman." Also, "El Talisman's" stars Blanca Soto, Aaron Diaz and Rafael Novoa will be there to deliver the price.
Fans can access profiles, photos and interviews with this year's judges at Univision.com, keyword: "Protagonistas". Complete online and mobile coverage of the show will feature exclusive videos, bios and photos, the latest news and interviews with the participants and online forums for fans to comment and share with friends.
 CONTACT: Priscilla Senior, 305-640-3592, psenior@univision.net
---
"PROTAGONISTAS, EL REALITY" DA A CONOCER A LOS CUATRO FINALISTAS QUE COMPETIRÁN POR LA OPORTUNIDAD DE CONVERTIRSE EN LA PRÓXIMA ESTRELLA DE UNIVISION
MIAMI, FL – 15 DE DICIEMBRE, 2011 – "Protagonistas, el Reality", la competencia tipo reality show producida por Univision Studios e Imagina US y transmitida por la Cadena TeleFutura, dio a conocer los nombres de los cuatro finalistas que competirán directamente para convertirse en la próxima estrella televisiva de Univision.  De 12 semifinalistas han quedado estos cuatro, quienes ahora se enfrentarán en una guerra abierta de talento por la oportunidad de alcanzar el estrellato en la pantalla chica en la gran final este viernes, 16 de diciembre a las 10 pm hora del Este/Pacifico.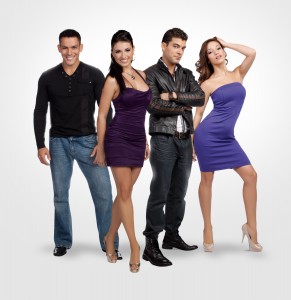 Más detalles de la Gran Final
La gran final de "Protagonistas, el Reality" presentada por las celebridades de TeleFutura Charytin Goyco y Carolina Sandoval y el presentador del reality show Ernesto Laguardia será desde el teatro Gusman en Miami delante de una audiencia en vivo. Contando con una presentación especial del grupo mexicano Reik, la final estará llena de risas y lagrimas mientras los finalistas aguardan el anuncio del veredicto final. El ganador recibirá un contrato con Univision Studios y tendrá una participación especial en la próxima producción de Univision, "El Talisman". Además, estarán presentes para darle el premio al ganador las estrellas de "El Talisman" Blanca Soto, Aarón Diaz y Rafael Novoa.
Los fans tendrán acceso a biografías, fotos y entrevistas con los jueces a través de Univision.com, busca "Protagonistas". La cobertura completa del programa en línea y telefonía móvil incluirá videos exclusivos, biografías y fotos, las últimas noticias y entrevistas con los concursantes, además de foros en línea para que los seguidores del show puedan comentar y compartir con sus amigos.
CONTACTO: Priscilla Senior, 305-640-3592, psenior@univision.net