The Food, Travel and Lifestyle Show Will Feature the "Despierta América" Resident Chef's Foodie Adventures as he Discovers the True Flavor of Latin Cuisine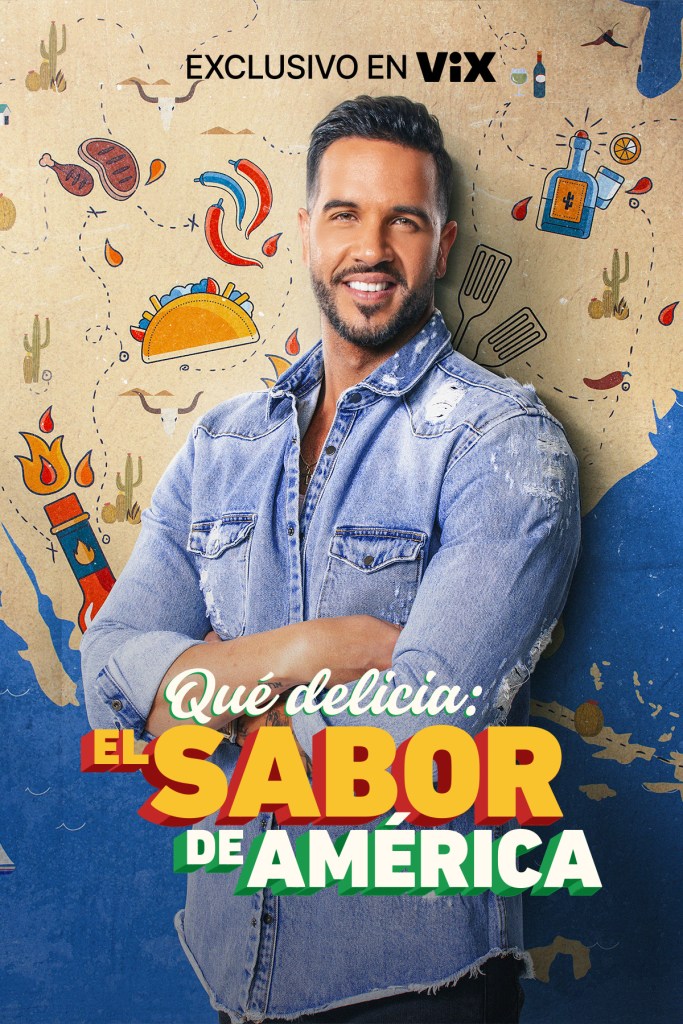 Teaser available here
Mi– October 2, 2023 –ViX, the world's leading Spanish-language streaming service, announced today that QUÉ DELICIA: EL SABOR DE AMÉRICA, the new show hosted by the renowned "Despierta América" resident chef, Chef Jesús, will premiere October 12, exclusively on ViX's free plan. The first six episodes will be available at launch and the last seven will premiere in December. 
QUÉ DELICIA: EL SABOR DE AMÉRICA will feature the beloved chef's foodie adventures as he hits the road to discover the true flavor of Latin cuisine, and its impact on America's favorite foods. From the Atlantic coast all the way to the Pacific, Chef Jesús will discover the Latin influence in restaurants big and small – from Michelin-star rated fine-dining destinations to the smallest Southwest taquerías.  
Chef Jesús (Diaz), affectionately known by the audience as Chef Jesús, is a Venezuelan celebrity chef, TV personality and book author. Currently, he is the featured on-air chef on Univision's flagship morning show, "Despierta América".  
"For me, doing this show was a masterclass, not only in gastronomy, but also in our culture, in our strength and our character. It has been a blessing to have my own show in which, more than cooking and showcasing the wonders of our Latin cuisine, I was able to live and tell the stories of those who achieved their American dream through cooking," said Chef Jesús, host of the program. 
ViX offers more than 75,000 hours of on-demand content and more than 100 streaming channels, all in Spanish. The app offers two levels of access, one free with ads and one premium with a subscription, in the U.S., Mexico and most Spanish-speaking countries in Latin America, on all major mobile platforms, connected TV devices and online at vix.com. 
Click here to download key art.
Join the conversation using the hashtags #QueDeliciaElSaborDeAmericaViX and #ViX and follow ViX on Instagram,X,Facebook and TikTok.
Visit televisaunivision.com for more information about TelevisaUnivision and follow us on X and Instagram.
CONTACTS:
United States and Latin America
Daniela Cuesta, dcuesta@televisaunivision.com 
Mexico
Sandra Oropeza, soropezagonzalez@televisaunivision.com
QUÉ DELICIA: EL SABOR DE AMÉRICA, el nuevo programa presentado por el popular chef Jesús, se estrenará el 12 de octubre exclusivamente en ViX
El programa de cocina, viajes y estilo de vida presentará las aventuras culinarias del chef de "Despierta América" mientras descubre el verdadero sabor de la cocina latina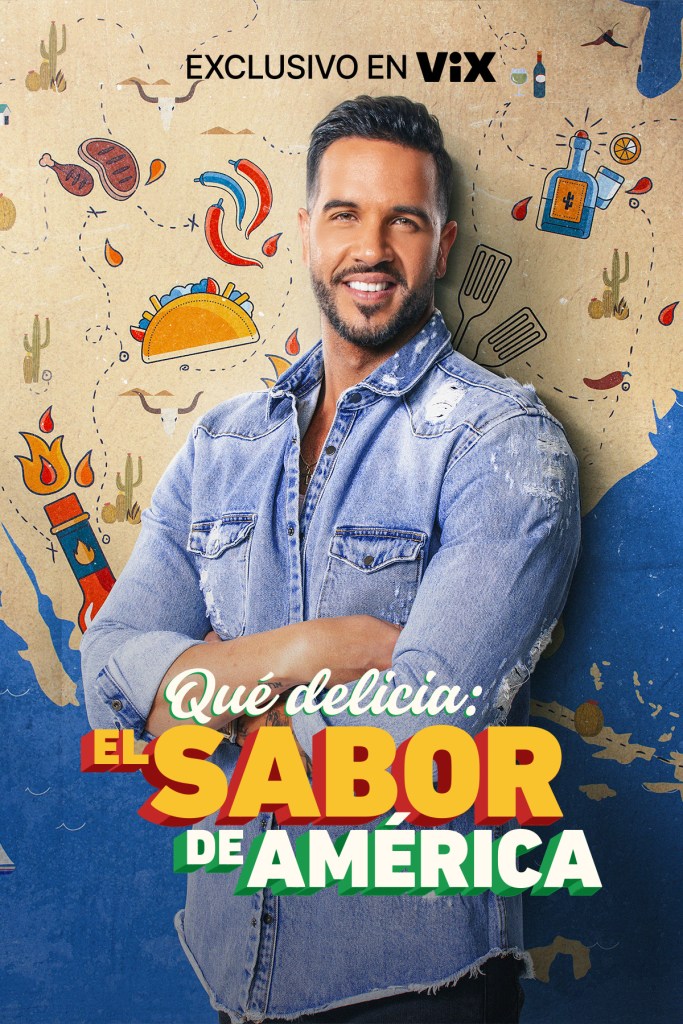 Teaser disponible aquí
MIAMI –2 de octubre de 2023– ViX, el servicio de streaming en español líder en el mundo, anunció hoy que se estrenará QUÉ DELICIA: EL SABOR DE AMÉRICA, el nuevo programa conducido por chef Jesúsde "Despierta América", el 12 de octubre, exclusivamente en el plan gratuito de ViX. Los primeros seis episodios se ofrecerán al momento del lanzamiento y los últimos siete se estrenarán en diciembre.
QUÉ DELICIA: EL SABOR DE AMÉRICA presentará las aventuras gastronómicas del popular chef cuando emprende el camino para descubrir el verdadero sabor de la cocina latina y su impacto en las comidas favoritas de Estados Unidos. Desde la costa del Atlántico hasta el Pacífico, chef Jesús descubre la influencia latina en restaurantes de todo tamaño, desde destinos de alta cocina con estrellas de Michelin hasta las más pequeñas taquerías en el medio oeste del país.
De origen venezolano,Chef Jesús (Díaz) es también conocido afectuosamente por el público como chef Jesús, quien además de ser una personalidad de la televisión es también autor.
"Para mi hacer este show fue una maestría, no solo en gastronomía, pero también en nuestra cultura, en nuestra fuerza y nuestro carácter. Ha sido una bendición tener un show propio en el que, más que cocinar y mostrar las maravillas de nuestra gastronomía latina, pude vivir y contar las historias de quienes lograron su sueño americano por medio de la cocina," dijo Chef Jesús, conductor del programa.
ViX ofrece más de 75,000 horas de contenido on demand y más de 100 canales de streaming, todos en español. La aplicación ofrece dos niveles de acceso, uno gratuito con anuncios y otro premium con suscripción, en Estados Unidos, México y la mayoría de los países hispanohablantes de Latinoamérica, en todas las principales plataformas móviles, dispositivos de televisor conectado y en internet en vix.com.
Haga clic aquí para descargar materiales.
Participa en la conversación usando los hashtags #QueDeliciaElSaborDeAmericaViX y #ViX, y sigue a ViX en Instagram,X,Facebook y TikTok.
Visita televisaunivision.com para más información sobre TelevisaUnivision y síganos en X e Instagram.
CONTACTOS:
Estados Unidos y Latinoamérica
Daniela Cuesta, dcuesta@televisaunivision.com 
México
Sandra Oropeza, soropezagonzalez@televisaunivision.com