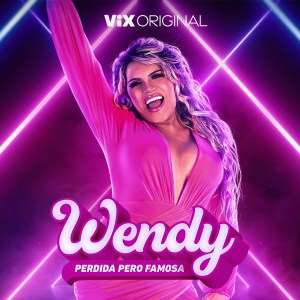 Trailer available here
MIAMI, SEPTEMBER 20, 2023 – ViX, the world's leading Spanish-language streaming service, unveiled today the official trailer and premiere date of its new reality show, WENDY, PERDIDA PERO FAMOSA, featuring the vibrant Wendy Guevara, the winner of LA CASA DE LOS FAMOSOS MÉXICO. The 13-episode series is set to premiere its first two episodes on VIX's premium plan on October 5, followed by two episodes every Thursday.  The first episode will be available at launch on the free tier.
WENDY, PERDIDA PERO FAMOSA provides an exclusive glimpse into the life of Wendy Guevara, an emerging star in the entertainment industry as she shares her beginnings and her relationship with her closest circle, including her family and the team that won the audience's hearts, the "team infierno," in LA CASA DE LOS FAMOSOS.
Wendy, who won the hit show with more than 18 million votes, made history as the first transgender woman to win a reality show in Mexico, shedding light on the prejudice and discrimination faced by the LGBTQI+ community.
WENDY: PERDIDA PERO FAMOSA is produced by EndemolShine Boomdog with Julia Tradd, Jaime Escallón and Marllalely Larios as executive producers.
ViX offers more than 75,000 hours of on-demand content and more than 100 streaming channels, all in Spanish. The app offers two levels of access, one free with ads and a premium one with a subscription, in the U.S., Mexico and most Spanish-speaking countries in Latin America, on all major mobile platforms, connected TV devices and online at vix.com.
Join the conversation using the hashtags #ViX and #WendyPerdidaPeroFamosa and follow ViX on Instagram, Facebook, X and TikTok.
Visit televisaunivision.com for more information about TelevisaUnivision and follow us on X and Instagram.
CONTACTS:
United States and Latin America
Paulina Lebolo, plebolo@televisaunivision.com
Mexico
Sandra Oropeza, soropezagonzalez@televisaunivision.com
###
El nuevo reality show de Wendy Guevara, WENDY, PERDIDA PERO FAMOSA, se estrenará el 5 de octubre exclusivamente en ViX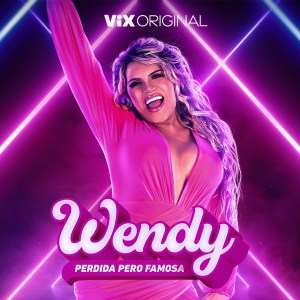 Tráiler disponible aquí
MIAMI, 20 DE SEPTIEMBRE DE 2023 – ViX, el principal servicio de streaming en español del mundo, dio a conocer hoy el tráiler oficial y la fecha de estreno de su nuevo reality show, WENDY, PERDIDA PERO FAMOSA, con la dinámica Wendy Guevara, ganadora de LA CASA DE LOS FAMOSOS MÉXICO. Los dos primeros episodios de la serie, que tiene 13 episodios, se estrenarán en el plan premium de VIX el 5 de octubre, seguidos por dos episodios cada jueves.  El primer episodio se estrenará en el plan gratuito.
WENDY, PERDIDA PERO FAMOSA ofrece un vistazo exclusivo de la vida de Wendy Guevara, una nueva artista en el mundo del entretenimiento, quien cuenta sobre sus inicios y su relación con sus más allegados, entre ellos sus familiares y el equipo "infierno", que conquistó al público en LA CASA DE LOS FAMOSOS.
Wendy, quien ganó el popular show con más de 18 millones de votos, hizo historia como la primera mujer transgénero que gana un reality show en México y destacó el prejuicio y la discriminación que enfrenta la comunidad LGBTQI+.
WENDY: PERDIDA PERO FAMOSA es una producción de EndemolShine Boomdog con Julia Tradd, Jaime Escallón y Marllalely Larios como productores ejecutivos.
ViX ofrece más de 75,000 horas de contenido on demand y más de 100 canales de streaming, todos en español. La aplicación ofrece dos niveles de acceso, uno gratuito con anuncios y otro premium con suscripción, en Estados Unidos, México y la mayoría de los países hispanohablantes de Latinoamérica, en todas las principales plataformas móviles, dispositivos de televisor conectado y en internet en vix.com.
Participe en la conversación usando los hashtags #ViX y #WendyPerdidaPeroFamosa, y siga a ViX en Instagram, Facebook, X y TikTok.
Visite televisaunivision.com para más información sobre TelevisaUnivision y síganos en X e Instagram.
CONTACTOS:
Estados Unidos y Latinoamérica
Paulina Lebolo, plebolo@televisaunivision.com
México
Sandra Oropeza, soropezagonzalez@televisaunivision.com
###