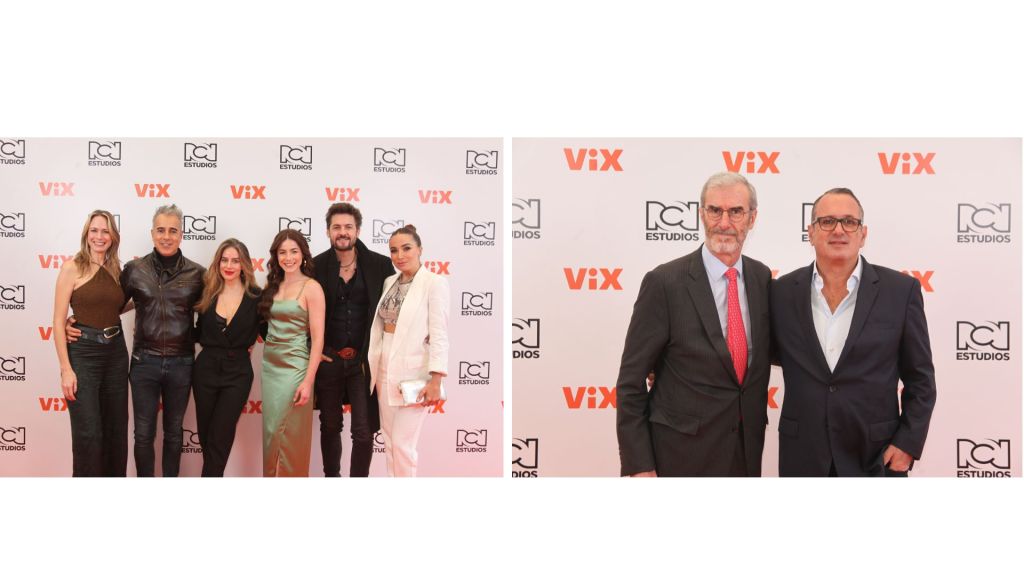 Download images here
Bogota, Colombia – July 11, 2023 – ViX, the world's leading Spanish-language streaming service, announced today an agreement with RCN to drive expansion and broaden the service's presence in Colombia, through exclusive content on the platform, original local production and promotional support on the network.
With this agreement, ViX will consolidate its presence in Colombia by bringing its successful catalog of global content to a wider audience and combining it with the power of RCN's local content. This synergy will allow ViX to provide an even more attractive offering for Spanish-language entertainment fans, promoting accelerated adoption both locally and internationally.
"We are very pleased to announce this agreement, as Colombia is one of the main consumer markets in Latin America for ViX. Now with RCN, we seek to replicate the successful expansion strategy we had in the United States and Mexico, where we capitalized on the power and reach of local linear channels to promote and leverage the ViX streaming service," said Pierluigi Gazzolo, CEO of ViX.
"This agreement with ViX allows us to continue bringing our productions to more audiences, but above all to reaffirm our commitment to continue delivering the best stories with the highest quality standards," said José Antonio de Brigard, President of RCN.
ViX's agreement with RCN includes a unique content offering that features almost immediate exclusive access to mega local titles such as the recent hit ANA DE NADIE , the most watched novela in Colombia, and the new series TÍA ALISON, a Colombian tattoo artist who, faced with adversity, has to return to her country to care for her nephews and face life's challenges. These episodes are available on ViX the day after RCN airs them in Colombia. This content also premieres outside Colombia, at the same time as on RCN, as a ViX original title.
In addition, the agreement also includes the exclusive content premiere on ViX, ahead of RCN, beginning in the coming months with the new series LA SUSTITUTA, a story of intrigue, mystery and a deadly game of three women living together in Casa Urquijo. ViX will also expand its overall content offering with additional 24/7 RCN channels and on-demand content library for iconic titles such as CAFÉ CON AROMA DE MUJER, CHICA VAMPIRO and PA'QUERERTE.
Additionally, thanks to this agreement, ViX will increase its sports offerings within the premium plan, including now in the service the Win Sport Básico channel, which offers matches of the Colombian soccer league and a wide variety of other sporting events such as cycling, motor racing, tennis and more.
This agreement with RCN also includes a substantial incremental marketing and promotional engine for ViX in Colombia, which allows the streaming service to gain greater visibility and permeability nationwide across RCN's multiple platforms.
ViX offers more than 75,000 hours of on-demand content and more than 100 streaming channels, all in Spanish. The app offers two levels of access, a free ad-supported tier and a premium one with a subscription, in the U.S., Mexico and most Spanish-speaking countries in Latin America, on all major mobile platforms, connected TV devices and online at vix.com.
Visit televisaunivision.com for more information about TelevisaUnivision and follow us on Twitter and Instagram.
CONTACT: Gabriel Andriollo, gandriollo@univision.net
#
ViX se expande en Colombia de la mano de RCN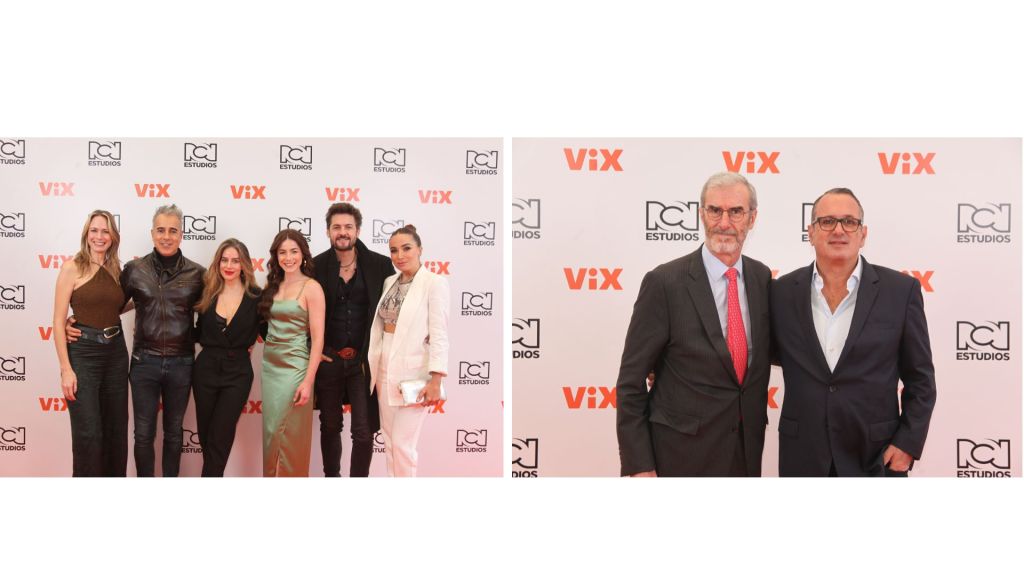 Descarga imágenes aqui
Bogotá, Colombia – 11 de julio de 2023 – ViX, el principal servicio de streaming en español del mundo, anunció hoy el acuerdo con RCN para impulsar la expansión y ampliar la presencia del servicio en Colombia, a través de contenido exclusivo en la plataforma, producción original local y soporte promocional en la cadena.
Con este acuerdo, ViX consolidará su presencia en Colombia llevando su exitoso catálogo de contenido global a un público más amplio y combinándolo con el poderío de los contenidos locales de RCN. Esta sinergia permitirá a ViX ofrecer una oferta aún más atractiva para los amantes del entretenimiento en español, promoviendo una adopción acelerada tanto a nivel local como internacional.
"Estamos muy contentos de anunciar este acuerdo, ya que Colombia es uno de los principales mercados de consumo en América Latina para ViX. Ahora con RCN, buscamos replicar nuestra estrategia de expansión que con éxito tuvimos en Estados Unidos y México, donde se capitalizó el poderío y alcance de los canales lineales locales para promover y potencializar el servicio de streaming ViX", comentó Pierluigi Gazzolo, CEO de ViX.
"Este acuerdo con ViX nos permite continuar llevando nuestras producciones a más audiencias, pero sobre todo reafirmar nuestro compromiso de seguir entregándoles las mejores historias con los más altos parámetros de calidad", comentó José Antonio de Brigard, Presidente de RCN.
El acuerdo de ViX con RCN incluye una oferta de contenido única que cuenta con acceso exclusivo casi inmediato a mega títulos locales como el reciente éxito ANA DE NADIE, la novela más vista en Colombia, y la nueva serie TÍA ALISON, una tatuadora colombiana que ante una adversidad, tiene que regresar a su país para cuidar a sus sobrinos y enfrentar los desafíos de la vida. Estos episodios se hacen disponibles en ViX el día después de que RCN los emite al aire en Colombia. Este contenido también se estrena fuera de Colombia, al mismo tiempo que en RCN, como título original de ViX.
Además, el acuerdo también incluye el estreno exclusivo de contenidos en ViX, antes que en RCN, comenzando en los próximos meses con la nueva serie LA SUSTITUTA, una historia de intrigas, misterios y un juego mortal de tres mujeres que conviven en la Casa Urquijo. También, ViX ampliará su oferta general de contenido con canales adicionales 24/7 de RCN y librería de contenido on demand para títulos icónicos como CAFÉ CON AROMA DE MUJER, CHICA VAMPIRO y PA'QUERERTE.
Adicionalmente, gracias a este acuerdo, ViX incrementará su oferta deportiva dentro del plan premium, incluyendo en el servicio ahora el canal de Win Sport Básico que ofrece partidos de la liga de fútbol colombiana y una amplia variedad de otros eventos deportivos como ciclismos, automovilismo, tenis y más.
Este acuerdo con RCN también incluye un motor promocional y mercadeo incremental y sustancial para ViX en Colombia, que le permite al servicio de streaming obtener mayor visibilidad y permeabilidad a nivel nacional a través de las múltiples plataformas de RCN.
ViX ofrece más de 75,000 horas de contenido on demand y más de 100 canales de streaming, todos en español. La aplicación ofrece dos niveles de acceso, uno gratuito con anuncios y otro premium con suscripción, en Estados Unidos, México y la mayoría de los países hispanohablantes de Latinoamérica, en todas las principales plataformas móviles, dispositivos de televisor conectado y en internet en vix.com.
Visita televisaunivision.com para más información sobre TelevisaUnivision y síguenos en Twitter e Instagram.
CONTACTO: Gabriel Andriollo, gandriollo@univision.net