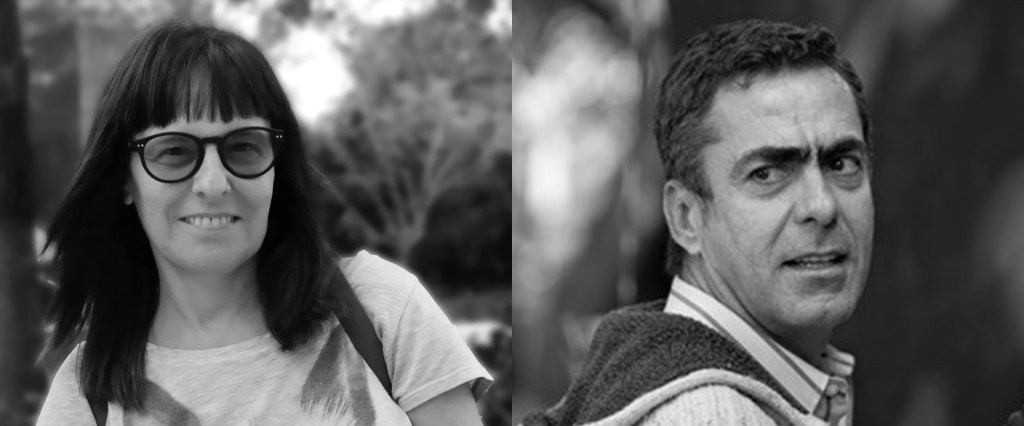 Esther Feldman and  Franco Alba
MIAMI – APRIL 17, 2023 – ViX, the world's leading Spanish-language streaming service, announced today that it has signed an exclusive creative deal with screenwriters Esther Feldman ("El Dragón," "Lalola," "Los Exitosos Pells," "Sandro de América," "Maltratadas," "En Terapia," "Okupas") and Francisco Franco Alba ("Locas de Amor," "El Hotel de los Secretos," "La Usurpadora"[2019]). Under the multiyear agreement, Feldman and Franco Alba will develop original ideas and adaptations for projects premiering on ViX.
"At ViX, we are congregating the most prolific storytellers under one roof to continue building the best-in-class Spanish-language streaming service. We are proud of our alliance with notable writers such as Esther and Francisco, who will keep elevating our content and developing high-quality stories that resonate with our audiences," said Vicenzo Gratteri, ViX senior vice president of Development.
Esther Feldman is a screenwriter with over 25 years of experience writing series, among them the multi-award winning "Lalola," "Los Exitosos Pells," "En Terapia" and "Okupas." Feldman created the upcoming ViX series "Isla Brava" and has received numerous awards, including the 2011 Konex Platino Award for best screenwriter of the decade, Martín Fierro de Oro Award, and an International Emmy Award nomination in 2010. She was also recognized by the National Institute against Discrimination, Xenophobia and Racism (INADI) for her series "Maltratadas."
"I am delighted and excited about this new stage in my professional career as an exclusive author for VIX. I am very proud of the responsibility that the platform places on me to tell current, committed, and profound stories that engage the Spanish-speaking public. If I add the possibility of working with top professionals, I can't wish for anything better," said Esther Feldman.
Francisco Franco Alba is a director and screenwriter who has worked on multiple TV projects, plays and cinematic feature films. His first feature film, "Quemar Las Naves," received national and international recognitions, including the Audience Award in Morelia and Turin, first feature film in Toulouse, and two Arieles from the Mexican Academy.  His second fiction feature film, "Tercera Llamada," had its world premiere in the official selection of the Guadalajara International Film Festival where it won the press award, the public award, and a special award from the jury for the ensemble cast. The movie was also awarded the audience prize at the Lima Film Festival, an Ariel for best screenplay, and the jury prize for best film at the Miami Film Festival.
"Creating characters, relationships between them that form universes where I can develop stories that touch our heartstrings and reflect us as human beings in a complex world. That is my craft. Since the beginning of our time, we have gathered around the fire to tell stories. Jumping from drama to comedy, playing with all genres and formats, I dedicate myself to continue that vital need to tell us our stories," said Francisco Franco Alba.
ViX offers more than 75,000 hours of on-demand content and over 100 streaming channels, all in Spanish. The app is available with two access tiers, one free with ads and one premium plan with a subscription, in the U.S., Mexico, and most of Spanish-speaking Latin America, across all major mobile platforms, connected TV devices, and via web on vix.com.
Join the conversation using hashtag #ViX and follow ViX on Instagram,Twitter,Facebook and TikTok. 
Visit televisaunivision.com for more information about TelevisaUnivision and follow us on Twitter and Instagram.
CONTACTS: 
United States and Latin America
Tatiana Oviedo, toviedo@televisaunivision.com
Mexico
Sandra Oropeza, soropezagonzalez@televisaunivision.com
ViX anuncia acuerdo creativo con los galardonados guionistas Esther Feldman y Francisco Franco Alba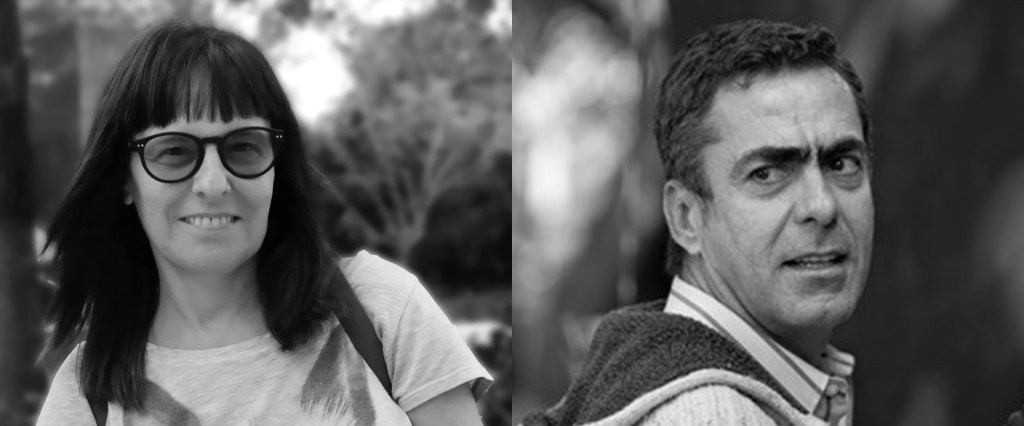 Esther Feldman y Franco Alba
MIAMI – 17 de abril de 2023 – ViX, el principal servicio de streaming en español del mundo, anunció hoy que firmó un acuerdo creativo exclusivo con los guionistas Esther Feldman ("El dragón", "Lalola", "Los exitosos Pells", "Sandro de América", "Maltratadas", "En terapia", "Okupas") y Francisco Franco Alba ("Locas de amor", "El hotel de los secretos", "La usurpadora" [2019]). Conforme al convenio de varios años, Feldman y Franco Alba desarrollarán ideas originales y adaptaciones para proyectos que se estrenarán en ViX.
"En ViX, estamos reuniendo a los más prolíficos narradores bajo el mismo techo para seguir formado el mejor servicio de streaming en español de su clase. Nos enorgullece nuestra alianza con autores notables como Esther y Francisco, quienes seguirán realzando nuestro contenido y creando historias de alta calidad con las que nuestras audiencias se identificarán", dijo Vicenzo Gratteri, vicepresidente sénior de Desarrolllo de ViX.
Esther Feldman es una escritora con más de 25 años de experiencia creando series, entre ellas las galardonadas "Lalola", "Los exitosos Pells", "En terapia" y "Okupas". Feldman creó "Isla brava", serie que pronto se estrenará en ViX, y recibió múltiples reconocimientos, entre ellos, el Premio Konex de Platino 2011 al mejor guionista de la década, el premio Martín Fierro de Oro y una nominación a un Premio Emmy Internacional en 2010. También recibió un reconocimiento del Instituto Nacional contra la Discriminación, Xenofobia y Racismo (INADI) por su serie "Maltratadas".
"Estoy muy feliz y entusiasmada con esta nueva etapa profesional como autora exclusiva de VIX. Me enorgullece la responsabilidad que deposita en mí la plataforma para contar historias actuales, comprometidas y profundas que atrapen al público hispanoparlante. Si a todo esto le sumo la posibilidad de trabajar con profesionales de primera línea, no puedo desear nada mejor", dijo Esther Feldman.
Francisco Franco Alba es director y guionista, y ha trabajado en múltiples proyectos televisivos, obras de teatro y películas de largo metraje. Su primera película de largo metraje, "Quemar las naves", recibió reconocimientos nacionales e internacionales, entre ellos el Premio de la Audiencia en Morelia y Turín, mejor largometraje en Toulouse y dos Arieles de la Academia Mexicana. El estreno mundial de su segundo largometraje de ficción, "Tercera llamada", fue parte de la selección oficial del Festival Internacional de Cine en Guadalajara, donde obtuvo el Premio de la Prensa, el Premio de la Audiencia y un premio especial del jurado por la calidad del elenco. La película también ganó el Premio de la Audiencia en el Festival de Cine de Lima, un Ariel al mejor guion, y el Premio del Jurado a la mejor película en el Festival de Cine de Miami.
"Crear personajes; relaciones entre ellos que conforman universos donde desarrollar historias que toquen nuestras fibras sensibles y nos reflejen como seres humanos en un mundo complejo: ese es mi oficio. Desde el principio de nuestros tiempos nos hemos reunido alrededor del fuego a contar historias. Saltando del drama hasta la comedia, jugando con todos los géneros y formatos, yo me dedico a continuar esa necesidad vital, contarnos nuestros cuentos", dijo Francisco Franco Alba.
ViX ofrece más de 75,000 horas de contenido on demand y más de 100 canales de streaming, todos en español. La aplicación ofrece dos niveles de acceso, uno gratuito con anuncios y otro prémium con suscripción, en Estados Unidos, México y la mayoría de los países hispanohablantes de Latinoamérica, en todas las principales plataformas móviles, dispositivos de televisor conectado y en internet en vix.com.
Participa en la conversación usando el hashtag #ViX y sigue a ViX en Instagram,Twitter,Facebook y TikTok. 
Visite televisaunivision.com si desea más información sobre TelevisaUnivision y síganos en Twitter e Instagram.
###
CONTACTOS:
Estados Unidos y Latinoamérica
Tatiana Oviedo, toviedo@televisaunivision.com
México
Sandra Oropeza, soropezagonzalez@televisaunivision.com