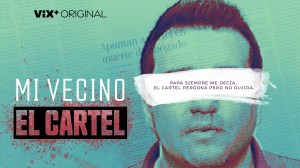 Click HERE for Trailer
Download Key Art HERE
Following a cold-blooded homicide in quiet Southlake, Texas "Mi Vecino, El Cartel" is a true-crime docuseries that unravels the murder of former cartel lawyer and high-level cooperator for the U.S. government, Juan Guerrero Chapa. Through exclusive access to the lead prosecutor of the case and new unconcealed interviews, the three-part docuseries explores the vicious feuds between families and bloody vengeances set out between cartel leaders. All uncovering the grip of many deeply rooted Mexican cartels that have implanted themselves within U.S. soil, especially within this small quiet town in Texas.
Through her company July Moon Productions, Selena Gomez is executively producing her first-ever Spanish-language series alongside Blackfin, an eOne company, with Geno McDermott and Jordan Rosenblum serving as executive producers. The docuseries is directed by Emmy-winning director, Esther Reyes.
"Mi Vecino, El Cartel" premieres exclusively on ViX+ in the U.S., Mexico, and most of Spanish-speaking Latin America on July 21.
Join the conversation using the hashtag #vixplus #MiVecinoElCartel and follow ViX+ on Instagram, Twitter, Facebook, TikTok.
CONTACTS:
United States and Latin America
Tatiana Oviedo, toviedo@univision.net
Mexico
Sandra Oropeza, soropezag@univsion.net
###
ViX+

revela

p

rimer 

t

railer

 y

p

óster

de "Mi Vecino, El Cartel" producido por la productora ejecutiva Selena Gómez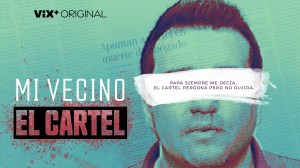 Clic AQUÍ para el Trailer
Descargar Pósters AQUÍ
"Mi Vecino, El Cartel" es una serie documental que sigue la historia de un de un crimen de la vida real, un homicidio a sangre fría en Southlake, Texas al ex abogado de un cartel Juan Guerrero Chapa, que se volvió informante de alto nivel del gobierno estadounidense. Gracias al acceso exclusivo al fiscal principal del caso y a nuevas entrevistas no confidenciales, el documental de tres episodios explora las violentas confrontaciones entre familias y las sangrientas venganzas entre los líderes de los carteles. Se revela el firme control de muchos carteles mexicanos de la droga que han echado raíces en zonas de Estados Unidos, especialmente en este tranquilo pueblo de Texas.
A través de su compañía July Moon Productions, Selena Gómez es la productora ejecutiva de su primera serie en español, junto con Blackfin, una compañía de eOne, con Geno McDermott y Jordan Rosenblum como productores ejecutivos. Dirige la serie documental, la directora ganadora del Emmy, Esther Reyes.
"Mi Vecino, El Cartel" se estrena exclusivamente en ViX+ en Estados Unidos, México y la mayoría de los países de habla hispana de Latinoamérica el 21 de julio.
Participen en la conversación usando el hashtag #vixplus #MiVecinoElCartel y sigan a ViX+ en Instagram, Twitter,Facebook, TikTok.
Contactos:
Estados Unidos y Latinoamérica
Tatiana Oviedo, toviedo@univision.net
México
Sandra Oropeza, soropezag@univsion.net