The New Telenovela Will Air on Univision's Highly Rated Primetime at 10 p.m. / 9 CT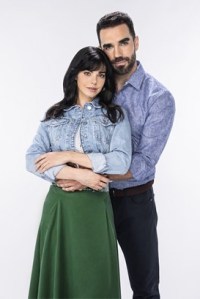 Click here to download photos and promo
WHAT: Univision will premiere "Mujer de Nadie" (Nobody's Woman), the new telenovela starring fan-favorite actress Livia Brito (La Desalmada) and heartthrob actor Marcus Ornellas (Si Nos Dejan), on June 28. The series, centered around themes of resilience and love, will air Monday to Friday during Univision's highly-rated primetime at 10 p.m. / 9 CT.
Produced by Giselle González (Imperio de Mentiras) the story revolves around Lucia, an innocent young woman who lost her mother at a very young age, but has a close and loving relationship with her father, her guardian. From him, she has learnt the art of Talavera pottery making, a craft she has become most passionate about. Lucia has been long in search for love, which she believes she has found in Alfredo. But he's an architect with no principles.
After losing her father, Lucía is left helpless and has to navigate life in a world she discovers can be cruel and hard. As an innocent woman, she will face the harsh reality of unwanted advances and abusive behavior from people around her. ​When she suffers a violent attack, Arturo, a stranger, will save her and become the great love of her life. But her manipulative stepmother and aunt will try to get rich at the expense of her vulnerability. ​Tired of the betrayal and unfair treatment from the people she's loved, she makes a decision to empower herself. At that moment, in the fight for justice against all those who have hurt her, Lucia becomes a cold and calculated woman – a woman who doesn't belong to anybody.
WHEN: Tuesday, June 28 at 10 p.m. / 9 CT
WHERE: Univision
ADDITIONAL INFORMATION
The star-studded cast includes Juanita Arias, Luis Arrieta, Carmen Aub, Arap Bethke, Plutarco Haza, Cynthia Klitbo, Adalberto Parra, Maria Penella, Azela Robinson, Marco Treviño, among others.
Viewers can join the conversation on social media by following the hashtag #MujerDeNadieUS on Facebook, Instagram and Twitter. For more information visit Univision.com
Visit televisaunivision.com for more information on TelevisaUnivision  and follow us on Twitter and Instagram.
CONTACT: Laura Paez lpaez@univision.net
###
"Mujer de nadie" de Univision, protagonizada por Livia Brito y Marcus Ornellas, se estrenará el 28 de junio
La nueva telenovela se transmitirá en el popular horario estelar de Univision a las 10 p.m. y 9 p.m. centro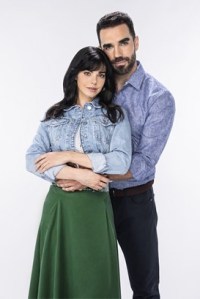 Haz clic aquí para descargar fotos y material de promoción
QUÉ: Univision estrenará el 28 de junio "Mujer de nadie", la nueva telenovela protagonizada por la aclamada actriz Livia Brito (La desalmada) y el galán Marcus Ornellas (Si nos dejan). La producción dramática sobre amor y resiliencia se transmitirá de lunes a viernes durante el popular horario estelar de Univision a las 10 p.m. (9 p.m centro).
Producida por Giselle González (Imperio de mentiras), la historia gira en torno a Lucía, una joven inocente que quedó huérfana de madre desde muy pequeña, por lo que mantiene una relación muy cercana con su padre, quien se quedó a cargo de ella. Su mayor pasión es el oficio inculcado por su padre, la fabricación de talavera. Otro de sus grandes anhelos es encontrar el amor, que cree haber encontrado en Alfredo, un arquitecto de pocos principios.
Tras perder a su padre, Lucía queda desamparada y se ve obligada a hacerse camino por la vida en un mundo cruel. Se enfrentará a la dura realidad de los avances no deseados y el comportamiento abusivo de los que la rodean. Durante un intento de abuso será salvada por Arturo, un desconocido que se convertirá en el gran amor de su vida.  Su madrastra manipuladora y su tía también la usarán para enriquecerse a expensas de su vulnerabilidad. Cansada de la traición y del trato injusto de las personas que más ha querido, toma la decisión fundamental de empoderarse y transformarse en una mujer en busca de justicia, hacia todos aquellos que la han lastimado convirtiéndola en la mujer de nadie.
CUÁNDO: Martes 28 de junio a las 10 p.m. (9 p.m centro)
DÓNDE: Univision
INFORMACIÓN ADICIONAL
El elenco repleto de estrellas incluye a Juanita Arias, Luis Arrieta, Carmen Aub, Arap Bethke, Plutarco Haza, Cynthia Klitbo, Adalberto Parra, María Penella, Azela Robinson y Marco Treviño, entre otros.
Los espectadores pueden unirse a la conversación en las redes sociales siguiendo el hashtag #MujerDeNadieUS en Facebook, Instagram y Twitter. Para más información visita Univision.com
Visiten televisaunivision.com para más información sobre TelevisaUnivision y pueden seguirnos en Instagram y Twitter.
CONTACTO: Laura Paez lpaez@univision.net
###