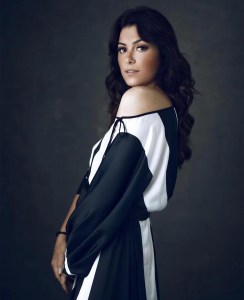 MIAMI – MAY 10, 2022 – Univision, the fastest-growing major broadcast network in the U.S. in primetime, announced Aly Sánchez has been appointed co-host of Univision's daily show, "El News Café." Sánchez joins Alberto Sardiñas weekday mornings from 7 a.m. to 8 a.m. on UniMás 69 and weekday afternoons from 1 p.m. to 2 p.m. on WLTV Univision 23.
Previously, Sánchez appeared in television novelas such as "Necesito una Amiga" (I Need a Friend) and Venevision's "Alma Indomable" (Indomitable Soul). She also appeared on Univision's top-rated, entertainment show "Sabado Gigante" (Giant Saturday), which aired across the U.S. and Latin America. Most recently, Sánchez proved to be a gifted comedian through the personification of popular characters on shows like "TN3" and "Cazafortunas" on South Florida's AmericaTV, where she has also hosted "Teikirisi," an entertainment show.
"Aly Sánchez is a prolific social media influencer and an engaging actress and presenter who offers versatility and great talent. We know Aly will be loved by our audience and we are excited to see Aly and Alberto elevate "El News Café," said Claudia Puig, President & General Manager, Univision Miami.
"El News Café," is South Florida's original news and magazine-style program hosted by Alberto Sardiñas for the last 4 years. The hosts lead fun and insightful conversations revolving around trending topics, news headlines, expert advice, humor and many useful tips for viewers.
Follow "El News Café" on Facebook.com/ElNewsCafe, Twitter, Instagram and Snapchat @elnewscafe.
Visit corporate.televisaunivision.com for more information on TelevisaUnivision and follow us on Twitter and Instagram.
CONTACT: Maria Areco, 305-775-7381, mareco@univision.net.
Click here to download images
###
"El News Café" de Univision anuncia a Aly Sánchez como copresentadora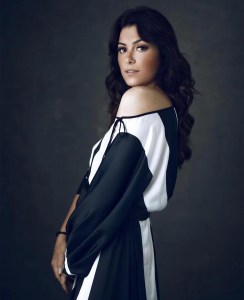 MIAMI – 10 DE MAYO DE 2022 – Univision, la cadena de más rápido crecimiento en horario estelar de EE.UU., anunció que Aly Sánchez ha sido nombrada copresentadora del programa diario de Univision "El News Café". Sánchez se suma a Alberto Sardiñas de lunes a viernes por la mañana de 7 a 8 a.m. por UniMás 69 y de lunes a viernes por la tarde de 1 a 2 p.m. en WLTV Univisión 23.
Anteriormente, Sánchez participó en telenovelas como "Necesito una amiga" y "Alma indomable" de Venevision. También apareció en el programa de entretenimiento de mayor audiencia de Univision "Sábado gigante", que se transmitió en EE.UU. y América Latina. Más recientemente, Sánchez demostró ser una comediante talentosa con la personificación de personajes populares en programas como "TN3" y "Cazafortunas" en AmericaTV del Sur de Florida, donde también presentó "Teikirisi", un programa de entretenimiento.
"Aly Sánchez es una prolífica influencer en las redes sociales y una encantadora actriz y presentadora que ofrece versatilidad y gran talento. Sabemos que Aly será querida por nuestra audiencia y estamos emocionados de ver a Aly y Alberto elevar "El News Café", afirmó Claudia Puig, presidenta y gerente general de Univision Miami.
"El News Café" es el programa original de noticias y variedades del Sur de Florida presentado por Alberto Sardiñas durante los últimos 4 años. Los anfitriones conducen conversaciones divertidas y relevantes que giran en torno a temas de actualidad, titulares de noticias, consejos de expertos, humor y muchos consejos útiles para los espectadores.
Sigue a "El News Café" en Facebook.com/ElNewsCafe, Twitter, Instagram y Snapchat @elnewscafe.
Visita corporate.televisaunivision.com para obtener más información sobre TelevisaUnivision y síguenos en Twitter e Instagram.
CONTACTO: María Areco, 305-775-7381, mareco@univision.net.
Haz clic aquí para descargar imágenes.
###