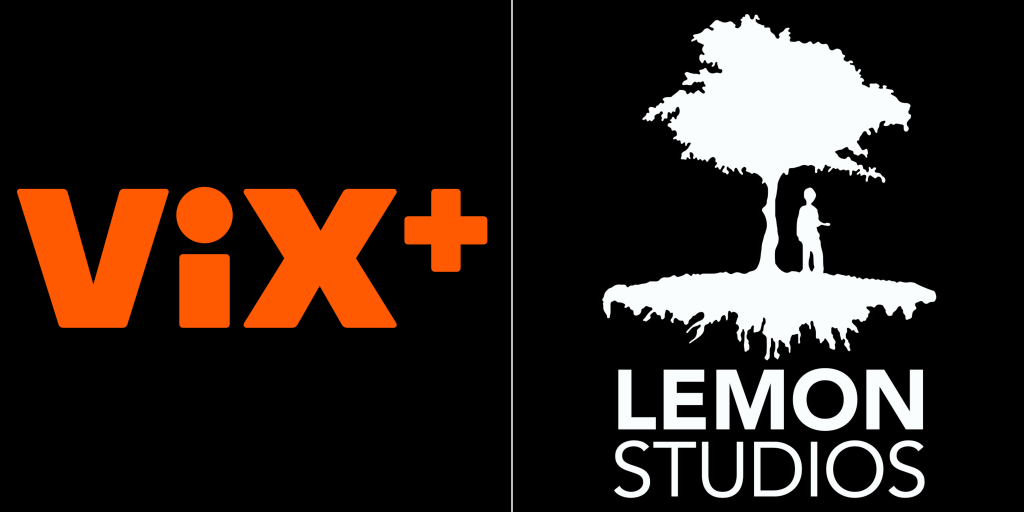 MIAMI – MARCH 21, 2022 – TelevisaUnivision Inc. , the world´s leading Spanish-language media and content company, and Lemon Studios today announced four original titles that will premiere exclusively on ViX+, the new Spanish-language premium subscription service (SVOD) set to launch during the second half of this year. The exclusive productions to be developed by Lemon Studios for ViX+ include a feature film, a reality show and two fictional series.
"We are proud to be working with Lemon Studios, a prominent Mexican production company, to jointly develop the best content in Spanish, reflective of our unique and diverse stories," said Rodrigo Mazón, executive vice president and general manager of ViX+. "Our brand mission is to highlight Hispanic storytelling and be emblematic of Latino cultures, providing the creative community with the freedom and investment to shine in all genres."
The first original titles, which are already in production, are:
A family-friendly horror film telling the story of Tomás, a horror- and fantasy-literature fan, who at the tender age of 11 faces the biggest adventure in his life: figuring out whether his teacher is a kid-eating monster bent on attacking his whole school, all while his family and friends doubt his theories. Written by Ricardo Avilés and directed by José Sierra, "Mi maestra se comió a mi amigo" (My Teacher Ate My Friend) started production in February and stars Ilse Salas.
"La loca de los perros" (The Crazy Dog Lady) is a reality show for dog lovers about the intrepid life of Erika Fernández, an outgoing TV host who alternates between her glamour-filled life and a noble mission: rescuing every at-risk dog. The filming of this reality show, which proves that people who fight as a "pack" make a mark, begins on March 23.
In addition, two original series are under development with the following working titles:
"Un buen divorcio" (A Good Divorce), a dramedy about a couple, both successful divorce lawyers, who personify the saying that "the cobbler's wife is the worst shod."
"It's not you, it's my daddy issues" (It's Not You, It's My Daddy Issues), a dramedy about a 27-year-old screenwriter who, after her mother dies, must face the adult world alongside her father, whom she hasn't seen since she was a little girl and who is in the midst of his own quest to learn what it means to be a "responsible adult."
"In this era of high-level content, there was a need for a place that would give voice to creators of Latino origin. ViX+ is one of the biggest Spanish-language content forces to answer this call. With its aggressive plan for production in Spanish, Lemon Studios is proud to join the mission of helping our stories nourish this platform for many years," said Billy Rovzar, Lemon Studios founding partner.
As part of the recently announced ViX, the world's biggest Spanish-language streaming service, the premium SVOD level VIX+ will offer more than 10,000 hours of content, including more than 50 series and films, the first year alone. The service will be available in the U.S., Mexico and most other Spanish-speaking Latin American countries.
The free AVOD option will launch in the U.S., Mexico and most other Spanish-speaking Latin American countries on March 31 and will be available on major platforms and on the web at vix.com.
Click here to download images.
Contact information:
TelevisaUnivision
U.S. and Latin America
Tatiana Oviedo, toviedo@univision.net
Mexico
Sandra Oropeza, sandra@vix.com
Lemon Studios
Danna Vásquez, danna@prensadanna.com.mx
###
TelevisaUnivision y Lemon Studios anuncian cuatro producciones originales exclusivas para ViX+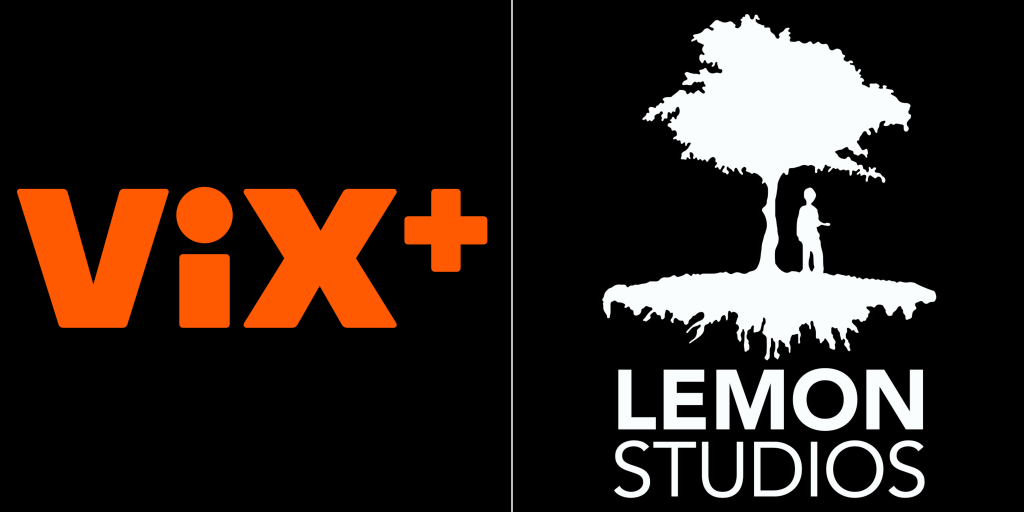 MIAMI – 21 DE MARZO DE 2022 –  TelevisaUnivision Inc., la compañía líder de medios y contenido en español en el mundo, y Lemon Studios anunciaron hoy cuatro títulos originales que se estrenarán exclusivamente en ViX+, el nuevo servicio premium con suscripción (SVOD) en español, programado para lanzarse en el segundo semestre del año. Las producciones exclusivas que desarrollará Lemon Studios para ViX+ incluyen a una película, un reality y dos series de ficción.
"Estamos orgullosos de trabajar con la prominente casa productora mexicana Lemon Studios para desarrollar juntos el mejor contenido en español que refleje nuestras historias únicas y diversas", dijo Rodrigo Mazón, vicepresidente ejecutivo y gerente general de ViX+. "Nuestra misión es destacar las narraciones hispanas y ser una marca emblemática de las culturas latinas, ofreciéndole a la comunidad creativa la libertad e inversión para brillar en todos los géneros".
Los primeros títulos originales que ya se encuentran en producción son:
Una película de terror para toda la familia que cuenta la historia de Tomás, un aficionado de la literatura de terror y fantasía, quien con solo 11 años se enfrenta a la aventura más grande de su vida: descifrar si su maestra es un monstruo come-niños a punto de atacar a toda su escuela. Todo mientras su familia y amigos dudan de sus teorías. Escrita por Ricardo Avilés y dirigida por Jose Sierra, "Mi maestra se comió a mi amigo" inició producción en febrero y cuenta con Ilse Salas como protagonista.
"La loca de los perros" es un reality para los dog lovers, sobre la intrépida vida de Erika Fernández, la extrovertida conductora de televisión que alterna su glamorosa vida con una noble misión: rescatar a todos los perritos que la necesiten y estén en peligro. La grabación de este reality que demuestra que las personas que luchan en "manada" dejan huella se inicia el 23 de marzo.
Adicionalmente, dos series originales están en desarrollo bajo los siguientes títulos provisionales:
"Un buen divorcio" un dramedy sobre una una pareja de exitosos abogados de divorcio que personifican el dicho de que "en casa de herrero, cuchillo de palo".
"No eres tú, son mis daddy issues" un dramedy sobre una guionista de 27 años quien, tras la muerte de su madre, tiene que enfrentarse al mundo adulto a lado de su padre a quien no ha visto desde niña, y quien se encuentra en su propia búsqueda de lo que significa ser un "adulto responsable".
"En esta era de contenidos de alto nivel, hacía falta un lugar que se enfoque en darle voz a los creadores de origen latino. ViX+ une a las dos fuerzas de contenido de habla hispana más grandes del mundo para atender a este llamado. Con su agresivo plan de producción en español, Lemon Studios orgullosamente se suma a la misión de ayudar a que nuestras historias alimenten esta plataforma por muchos años", dijo Billy Rovzar, socio fundador de Lemon Studios.
Como parte del recientemente anunciado ViX, el mayor servicio de streaming en español del mundo, el nivel premium bajo suscripción (SVOD) ViX+ ofrecerá más de 10,000 horas de contenido, incluidas más de 50 series y películas, tan solo el primer año. El servicio estará disponible en Estados Unidos, México y la mayoría de los países hispanohablantes de Latinoamérica.
La opción gratuita con publicidad (AVOD) se lanzará en Estados Unidos, México y y la mayoría de los países de habla hispana de Latinoamérica el 31 de marzo y estará disponible en las principales plataformas y en el portal vix.com.
Haz clic aqui para descargar imágenes.
Información de contacto:
TelevisaUnivision
Estados Unidos y Latinoamérica
Tatiana Oviedo, toviedo@univision.net
México
Sandra Oropeza, sandra@vix.com
Lemon Studios
Danna Vásquez, danna@prensadanna.com.mx
###