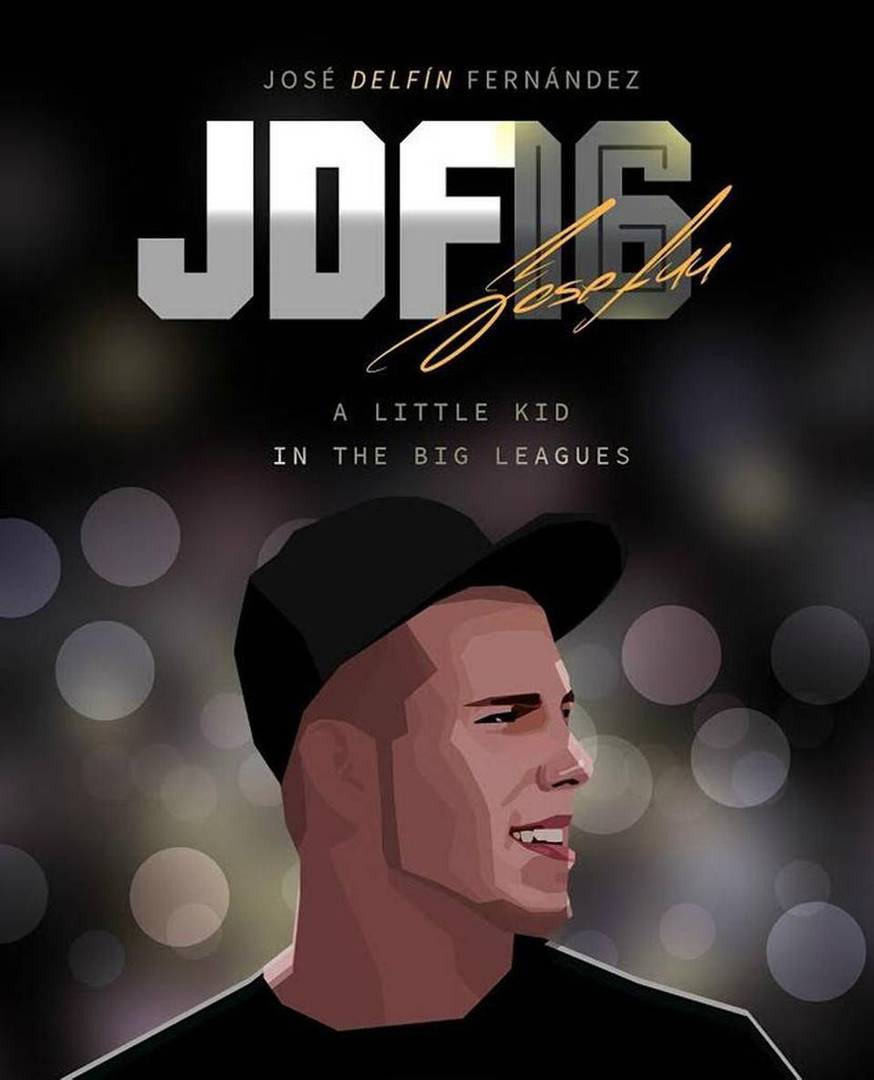 ---
By:  David J. Neal
Perhaps the most telling review of "JDF16," Univisión's documentary on Miami Marlins superstar pitcher José Fernández from Cuban childhood to death in a drug-and-alcohol-influenced boating accident, came at the end of Wednesday night's screening at Coconut Grove's Cinepolis.
The closing credits brought not applause, not anger, but silence sliced by sniffles. As the last credit rolled, applause greeted the documentarians, Laura Prieto Uribe and David C. Adams, as they took chairs up front to answer questions. Suddenly, a blond, middle-aged woman in a black dress rose from her seat and walked to the front. A surprised Uribe handed Fernandez's mother, Maritza Gomez, the microphone.
In Spanish, Gomez praised what she'd just seen on the screen again — she'd seen it before because the producers didn't want her seeing it for the first time in public — then hugged Uribe and Adams.
"She said, 'I just want to thank you guys because you did an amazing job. You portrayed my son as he was. This was a really truthful piece of his life,' " Uribe said. "And she just felt really happy about it."
The co-production of Univisión Noticias and Univisión Deportes will debut Saturday at midnight on Expediente on Univision Deportes and univisionoticias.com.
It's the interviews with important people in Fernandez's life who hadn't been heard from much publicly that carve out this documentary's place. From his hometown of Santa Clara, Cuba, there are Osmani Gomez, Jose's uncle, and Jordan Gomez, a first cousin. The affection that Alejandra Baleato, Fernandez's ex-wife, still feels came through in every sentence she spoke.
Adams said, "One of the ways we persuaded people to talk to us is to tell them, 'We're not going to be in the film. Laura's going to be behind the camera. I'm not going to be in the film. You guys are going to get to tell the story.' "
Also, with some people characterizing Fernandez as a spoiled athlete whose reckless behavior killed him and two others, Adams believes his friends and family realized the documentary was a chance to help preserve Fernandez's place as an icon beloved for his talent and joy of life.
The 46-minute documentary includes a lot of personal video that Fernandez took of himself in his teens for his beloved grandmother, still back in Cuba; of his wife and of his girlfriend Maria Arias, who gave birth to their daughter Penelope in February.
Animation fills the lack-of-video gap in important places such as depicting Fernandez's daily life as a Cuban child, the family's attempts at leaving Cuba, and Fernandez's high school eligibility case before the Florida High School Athletic Association.
The Marlins and Major League Baseball gave Adams and Uribe no assistance and did not allow use of their video. Instead, sequences of still photographs shown in quick succession give a sense of action to game scenes.
The fatal boating accident is handled almost matter-of-factly. There's not much hypothesizing about the hours before the final boat ride. Nor, however, does the documentary hide the facts turned up in the crash investigation: Fernandez was driving the boat legally drunk with cocaine in his system when he struck the South Pointe jetty at 65 mph around 3:15 a.m. on Sept. 25.
Among the last to file out of the theater Wednesday was Maria Arias, Fernandez's girlfriend and mother of two-month-old Penelope. Arias held Penelope on her shoulder throughout the documentary. She slowly wiped tears away. Back near her seat, Gomez cuddled Penelope like a doting grandmother.
Source: Miami Herald