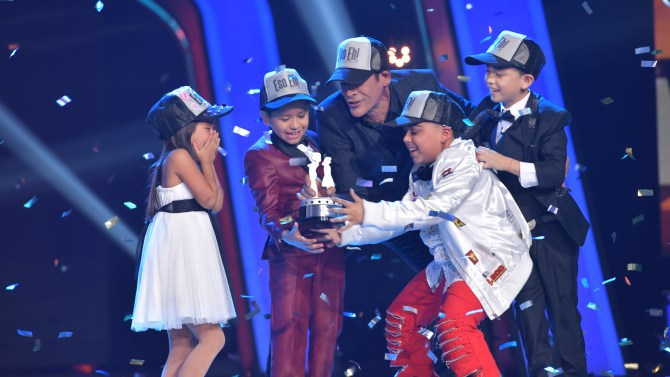 ---
By: Brian Steinberg
Viewers of Univision in recent months may have noticed something on the network that had never been there before: commercials for Apple and Amazon.
Keith Turner wants more of them. Univision does business with many of the same sponsors as its main rival, NBCUniversal's Telemundo, he says, but "all the brands that CBS and NBC have are the ones we are more interested in getting to come here." The Spanish-language broadcaster has also attracted the likes of PepsiCo's Gatorade and Coca-Cola's Powerade for the first time, said Turner, president of advertising sales and marketing at Univision Communications Inc.
Univision is preparing for a new round of wooing advertisers long accustomed to scheduling their commercials on English-language networks, and it is doing so by talking up an audience that watches much of its programming live as it happens and, what's more, remains very passionate about doing so. The pitching is part of the industry's walk-up to the annual "upfront" ad sales market, when U.S. TV networks try to sell the bulk of their ad inventory for the coming programming cycle.
At Univision, executives point to a national noon newscast that has seen ratings rise in recent months, as well as over 700 hours of soccer coverage planned for the months ahead. Univision may no longer have the rights to broadcast the World Cup, but its viewers associate the network with that sporting event, said Turner, so it will feature pre-game, post-game and halftime coverage from 2018's event, slated to be held in Russia. Telemundo has the rights to broadcast the 2018 event, after Univision commanded them for many years.
One new focus at the company is a series of family-friendly reality programs such as "Pequeños Gigantes USA," or "Little Giants USA, a competition program that has six teams of kids vie with each other for prizes. The series debuted on February 6, and Univision has plans to roll out others, said Jessica Rodriguez, executive vice president and chief marketing officer for Univision Communications Inc.
"We are looking at ideas that bring the family together, a cornerstone of what it means to be Latino – multiple generations sitting in front of the television. We are seeing our kids' numbers go up, with 40% growth rates in ages 2 to 11," she said. The company continues to tweak its priemetime telenovelas, making them shorter and more contemporary, said Rodriguez. New series will portray undocumented immigrants living in the United States , a timely subject under a new U.S. administration that is placing more scrutiny of U.S. immigration policies.
Univision will appeal to advertisers with some new assets in its portfolio. The company will have the various assets associated with its $135 million purchase of Gawker Media. Univision has never had ad inventory in sites such as Jezebel and Gizmodo available for packages in the past.
And the company also goes to market after having made some tweaks over the supervision of its pipeline of content. Earlier this year, Univision executive Isaac Lee was named chief content officer at Grupo Televisa, the large Mexican TV group that holds a minority stake in Univision, while keeping the same title at Univision itself. The move aimed to streamline the production of many of the series Univision broadcasts.
Source: Variety