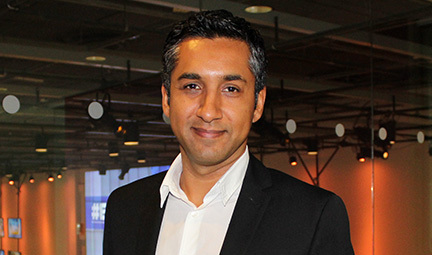 ---
By: Maribel Ramos-Weiner
In the last two years, there has been a transformation in Univision´s digital area.
"We have rebuilt not only our technology and consumer applications, but also focused on transforming the team that works in digital and we have set up a first-rate team of what I would call native digital storytellers that can work on multi-platforms, they can work on our websites and our own applications, and on the increasing social media, in all our key accounts: Facebook, Twitter, YouTube", expresses Sameer Deen, senior VP at Univision Digital.
This transformation has resulted in that the company currently has a social media reach of over 300 million people on its platforms. Only on YouTube, it has more than one million subscribers to the news channel.
"We strive to ensure that digital goes hand-in-hand with our brands and linear shows in terms of creating a strategy from the beginning that allows us to be multi-platform and to commit to our audience so that it engages with the program and continues engaged as it evolves. We have also created original content that supports and complements the plots that are taking place on the screen" explains Deen.
Deen mentioned as successful initiatives Edición Digital, a daily, 30-minute newscast for digital platforms that is aired live on stream in all of Univision´s platforms. Another successful case is sports, where they partnered with Facebook to license sports programming, such as Liga MX.
Source: Produ