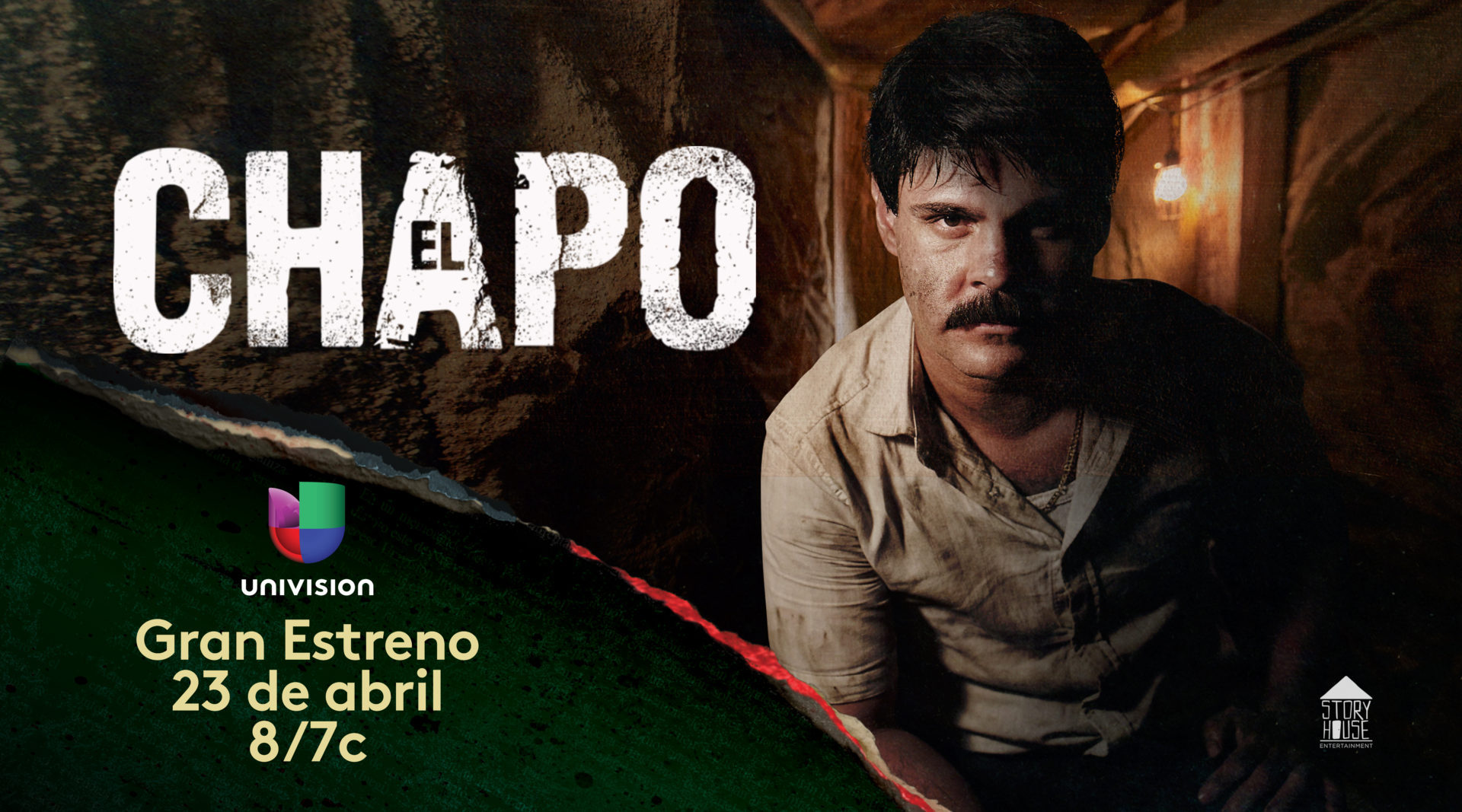 The new show about the Mexican drug lord looks like binge-watching material.
---
By: Steve Huff
The first of what will inevitably several dramatizations of the life and crimes of Joaquin "El Chapo" Guzman is coming to Univision, and then to Netflix.
From the promos released so far, it looks like we're in for a hell of a ride.
Univision and Netflix collaborated in the production of the series. It will follow a familiar gangster film trajectory, one that Guzman's life happens to fit into really well. We'll see his rise through the Sinaloa ranks, where he acquired a reputation for ruthlessness with smugglers that only helped him get ahead, to ruling the cartel, to his fall from power.
It's likely anyone who has followed the saga of El Chapo will want to watch, but if you're unfamiliar, just know that it will feature wars against rival cartels, assassinations, amazing, daring prison breaks, and all the drama that goes along with that.
We don't know if El Chapo himself will get to see the special—jail isn't known for its great TV selection and there's certainly no Netflix on the inside.
And that's where the kingpin is these days, at a New York maximum security facility, awaiting trial on the many charges the US has leveled against him in his time as the head of perhaps the biggest drug cartel on the planet.
Chapo has been known for his amazing escapes, but these days he's unlikely to pull one off. Still, he's a celebrity on the inside, which counts for something. It looks like he'll be a much bigger celeb once this series hits Netflix.
If you have Univision, watch El Chapo when it premieres April 23rd. Otherwise, no worries—Netflix will have it available for all your binge-watching needs on an unspecified date shortly afterwards.
As for the actual drug lord himself, he next appears in a Manhattan courtroom on May 5.
Source: Maxim