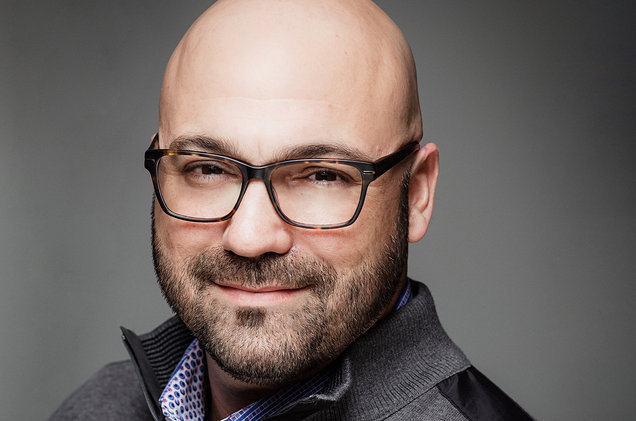 ---
By: Leila Cobo
As part of its ongoing sea of internal changes, Univision Communications has appointed Jesus Lara as its GM of digital, content and entertainment for radio, effective immediately. In his post, Lara will lead Univision's radio business, including programming, and oversee development and implementation of digital, content creation and entertainment strategies.
Lara, who most recently helped launched SBS' Lamusica streaming service, will be based in Miami, reporting to John Eck, Chief Local Media Officer. He will also work closely with Univision music president Jorge Ferradas.
Lara's appointment comes nearly a year after the death of Alejandro Nieto, literally days after his appointment as GM/SVP of Univision Radio.
Univision Radio had not had a formal division head in the ensuing 12 months until Lara's appointment.
A respected executive with ties to many layers in the Latin music community, Lara spent years as SVP of music and talent/artist relations for MTV Latin America and U.S.-base MTV Tr3s, helming many of the channel's successful MTV Unplugged specials.
He then jumped to management and most recently, to SBS, where as EVP of digital strategy, he was instrumental in launching Lamusica. That digital approach seems to be something Univision is keen on leveraging.
"Jesus is an accomplished and creative industry veteran with an entrepreneurial spirit and a unique blend of experiences in music, marketing and digital," said Eck in a statement.
"Radio plays a fundamental role in the music industry; and at Univision, it is important that we have a someone of Jesus's caliber to lead this platform alongside our current team," added Ferradas.
"I look forward to working closely with John and the senior management team, in positioning the radio group for the future with a renewed and keen focus on leveraging Univision's strong culture, creating great content and developing powerful code," said Lara.
Lara's appointment is the latest in a series of changes inside Univision that affect its music strategy and that began a year ago, when Ferradas was appointed to head the company's music enterprises, a new position.
Most recently, in December, Cisco Suarez, Univision's longtime SVP of special events and the person in charge of producing the Univision network's major television shows, left the company.
The new team now producing the upcoming Premios Lo Nuestro, a major award show, includes Jose Tillan, who also worked for years at MTV Latin America and MTV Tr3s.
Source: Billboard