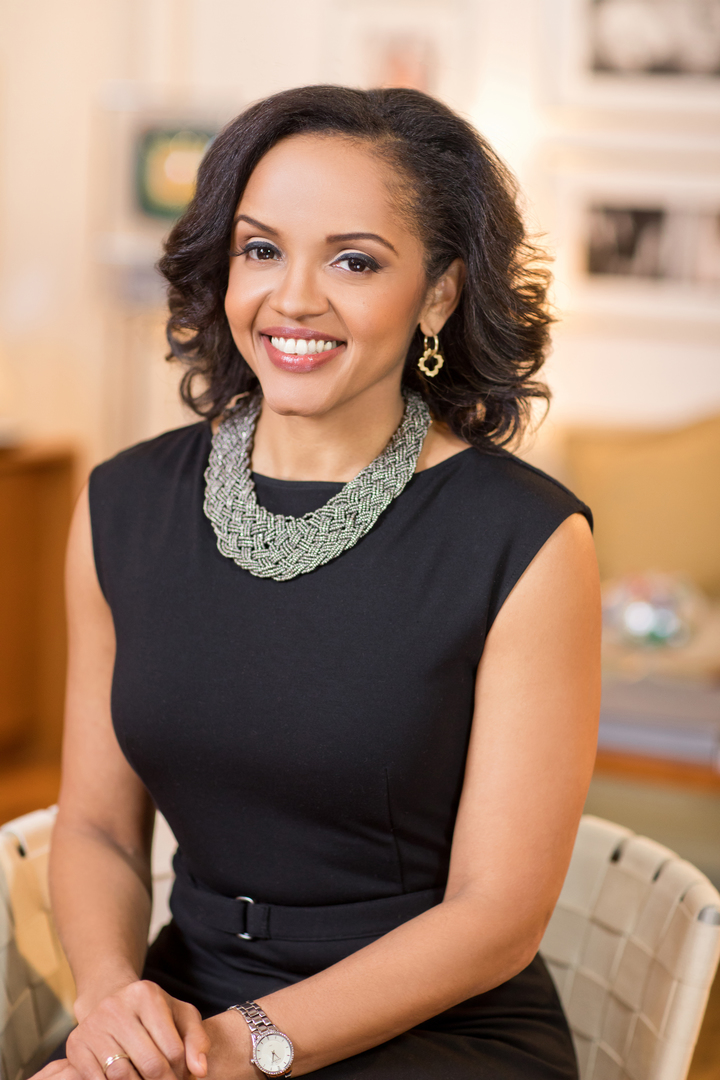 ---
NEW YORK, JANUARY 10, 2017 – Univision Communications Inc. (UCI), the leading media company serving Hispanic America, today announced that Rosemary Mercedes has been promoted to executive vice president and chief communications officer, effective immediately. Mercedes, who has been serving as interim head of Corporate Communications and Public Relations since August 2016, will continue to be based in New York and will report to Randy Falco, president and Chief Executive Officer of UCI.
In this expanded role, Mercedes will be responsible for defining UCI's overall communications strategy, including the media relations approach for all corporate and business matters, industry issues, and programming and talent publicity efforts. She will work closely with a broad and varied range of constituents, partnering with senior leaders and across all business and corporate units to develop communications strategies and execute plans and tactics that contribute to and advance UCI's business plan and operating objectives.
"Rosemary is a trusted leader, strategic thinker and an excellent communicator whose skills have proven to be invaluable in telling UCI's unique and compelling story in an ever-evolving industry," said Falco. "She has been instrumental in building and optimizing our best-in-class corporate communications and public relations teams, leveraging digitally-enabled, multiplatform strategies to align our communications with how content is consumed today. UCI is one of the most influential companies in the media industry and I am confident that Rosemary will continue to broaden our reach through the next phase of our dynamic journey."
Mercedes said, "I am pleased to have the opportunity to lead UCI's corporate communications and public relations team in our shared purpose to advocate for, empower and invigorate our loyal Hispanic American community and Univision's growing multicultural audience. I am extremely proud of the work we have accomplished in my time at Univision, and I am eager to continue building the profile of this innovative and influential organization."
Since joining UCI, Mercedes has played an integral role in building and executing some of the Company's most successful communications and awareness campaigns over the last 10 years. Her impact has been recognized by the industry a number of times throughout her career, and most recently Mercedes was named to The Holmes Report's 2016 list of rising communications leaders in North America, the 2015 Top Women in PR list by PR News and as one of the Top 40 Under 40 PR professionals in the country by PR Week magazine. She has nearly 20 years of public relations experience working in various roles across sectors, including non-profit and higher education. She earned a master of arts in Corporate and Public Communications from Seton Hall University, where she also mentors current undergraduate students through the Communication Honors Associates Mentoring Program (CHAMP). Mercedes also serves on the executive steering committee for eMERGE, UCI's network of young professionals dedicated to representing the unique voice of next generation leaders.
CONTACT: Carolina Valencia (212) 455-4712 cvalencia@univision.net @UCIPRTeam
###
---
UNIVISION COMMUNICATIONS INC ASCIENDE A ROSEMARY MERCEDES
A VICEPRESIDENTA EJECUTIVA Y DIRECTORA DE COMUNICACIONES
---
NUEVA YORK, 10 DE ENERO DE 2017 – Univision Communications Inc. (UCI), la principal empresa de medios de comunicación al servicio de la comunidad hispana en los Estados Unidos, anunció hoy que Rosemary Mercedes ha sido ascendida a vicepresidenta ejecutiva y directora de comunicaciones, con vigencia inmediata. Mercedes, quien se ha desempeñado como directora interina de comunicaciones corporativas y relaciones públicas desde agosto de 2016, seguirá trabajando desde Nueva York y reportará directamente a Randy Falco, presidente y director ejecutivo de UCI.
En este puesto de mayor responsabilidad, Mercedes estará a cargo de definir la estrategia general de comunicaciones de UCI, lo cual incluye el enfoque de las relaciones con los medios para todos los asuntos corporativos, comerciales y de la industria, así como también los esfuerzos para promocionar la programación y el talento de los profesionales ante cámaras. Trabajará de cerca con un grupo extenso y diverso de personas, colaborando con altos directivos en todas las unidades empresariales y corporativas para formular estrategias de comunicación y poner en práctica planes y tácticas que promuevan y contribuyan al plan comercial y los objetivos operativos de UCI.
"Rosemary es una líder de confianza y excelente comunicadora y estratega, cuyas habilidades han demostrado ser sumamente valiosas para contar la historia única y cautivadora de UCI en una industria de medios en constante evolución", dijo Falco. "Ella ha sido decisiva en desarrollar y optimizar nuestros excelentes equipos de comunicaciones corporativas y relaciones públicas, aprovechando estrategias en medios digitales y plataformas múltiples para alinear nuestras comunicaciones con la manera en que se consume contenido hoy en día. UCI es una de las compañías de mayor influencia en la industria de medios de comunicación, y estoy seguro de que Rosemary seguirá expandiendo nuestro alcance durante la próxima fase de nuestra dinámica trayectoria".
Dijo Mercedes, "Me complace tener la oportunidad de dirigir el equipo de comunicaciones corporativas y relaciones públicas de UCI en nuestro propósito común de velar, empoderar y fortalecer a nuestra fiel comunidad hispana en los Estados Unidos y a la creciente audiencia multicultural de Univision. Estoy sumamente orgullosa de la labor que hemos realizado durante el tiempo que llevo en Univision y estoy deseosa de continuar destacando el perfil de esta innovadora e influyente compañía".
Desde que se incorporó a UCI, Mercedes ha desempeñado un papel crucial en el desarrollo y la ejecución de algunas de las más exitosas campañas de comunicación y posicionamiento de la compañía en los últimos 10 años. Su impacto ha sido reconocido por la industria muchas veces a lo largo de su carrera profesional. Recientemente Mercedes fue seleccionada para la lista de líderes emergentes en comunicaciones de The Holmes Report 2016, la lista de mujeres destacadas en relaciones públicas de PR News 2015 y como una de los 40 mejores profesionales de relaciones públicas menores de 40 años en el país por la revista PR Week. Cuenta con casi 20 años de experiencia en relaciones públicas, en los que ha ocupado varios cargos en diversos sectores, entre ellos entidades sin fines de lucro y de educación superior. Obtuvo una maestría de humanidades en Comunicaciones Corporativas y Públicas de Seton Hall University, donde actualmente asesora a estudiantes de licenciatura por medio del Communication Honors Associates Mentoring Program (CHAMP). Mercedes también es miembro del comité directivo de eMERGE, la red de profesionales jóvenes de UCI que se dedica a representar la voz que caracteriza a la próxima generación de líderes.
CONTACTO: Carolina Valencia (212) 455-4712 cvalencia@univision.net @UCIPRTeam
###