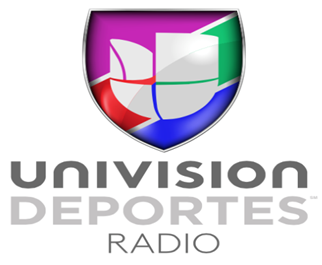 ---
Univision Communications' sports division, Univision Deportes, is launching a new national sports radio network called Univision Deportes Radio, which will debut initially in 10 U.S. markets in Q1 2017. The new network aims to compete with ESPN Deportes Radio in the Spanish-language sports radio arena.
The new sports net will launch on ten of the company's stations including: WRTO-AM (1200) Chicago, KFLC-AM (1270) Dallas, KLAT-AM (1010) Houston, KLSQ-AM (870) Las Vegas, KTNQ-AM (1020) Los Angeles, KGBT-AM (1530) McAllen (TX), WQBA-AM (1140) Miami, WADO-AM (1280) New York, KHOV-FM (105.1) Phoenix and KCOR-AM (1350) San Antonio.
Univision Deportes is already considered the No. 1 home of soccer in the U.S. and will now bring that coverage to radio, along with other live play-by-play, sports commentary and original programming and content. The network will also offer digital streams of select games and content as well as podcasts available via mobile apps and devices.
"The launch of Univision Deportes Radio marks yet another milestone in the growth and evolution of our brand across all major media platforms," president of Univision Deportes, Juan Carlos Rodriguez, said. "Our fans enjoy the award-winning soccer coverage Univision Deportes regularly provides throughout the year on broadcast, cable and digital platforms. We look forward to delivering the same high-quality soccer content on radio but also to enhancing listeners' experiences by adding an expanded all-sports approach."
"Univision's radio stations are among the most listened-to in the country—growing its audience by double-digits since last year," Univision Communications chief local media officer, John Eck, added. "We're thrilled to expand our collaboration with Univision Deportes to continue to leverage the power of our Local Media to reach fanáticos like never before."
Source: Inside Radio