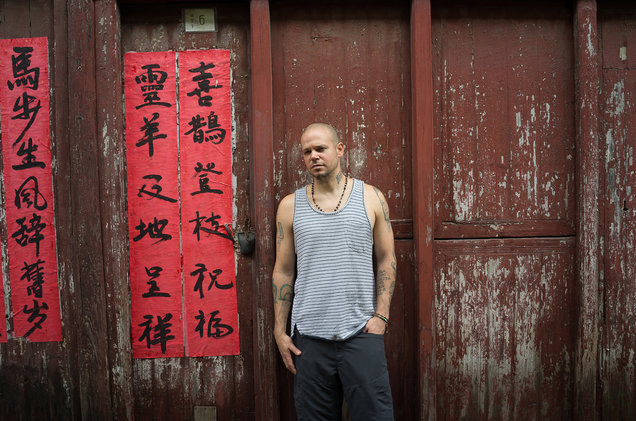 By: Leila Cobo
---
In a first, Fusion Media Group (FMG), a division of Latin media giant Univision Communications, has signed a multi-platform, multi-year agreement with Residente, formerly one half of acclaimed rap duo Calle 13. The five-year deal encompasses development of new multimedia content that includes music, television and digital content, as well as merchandising, sponsorships, endorsements and touring.
Residente, real name René Pérez Joglar, will release a new album next year, his first solo project since his departure from Calle 13, and will embark on a world tour.
Although FMG won't be launching a record label, they will be acting as one for this particular project, with Sony Music Latin slated to handle distribution. The multi-platform deal also includes the production of a feature-length documentary and a range of social and digital content, including a new experiential website.
All content will be distributed and promoted across Univision and FMG's platforms, which include television, radio and digital.
The scope of the deal and the promotional platform Fusion and Univision provide is unprecedented in Latin music. Although television and radio networks have signed music stars in the past, none have inked something this comprehensive. Univision includes the biggest Spanish-language TV network in the world and the largest Spanish-language radio network in the U.S. FMG, solely owned by Univision, is the company's division that caters to a younger, diverse audience across languages and platforms.
"We are thrilled to be partnering with an artist of Residente's caliber — whose unique voice, unparalleled art and commitment to social justice deserve a far-reaching platform, now more than ever," said Jorge 'Pepo' Ferradas, president of music for Univision Communications Inc., in a statement.
Ferradas, who came into his newly created post nearly a year ago, has been broadening the scope of Univision's music assets and partnerships. In October, for example, he spearheaded Rise Up as One, the first music concert on the Mexico-U.S. border, which featured multiple artists, including Residente, performing in a "celebration of unity."
"In a system that cannibalizes true art, this partnership is a real oasis — it places art and creative freedom at its center, and I can't wait to start sharing my first pieces over the coming weeks," added Residente.
In partnering with Residente, FMG has gone with an outlier artist, particularly in the Latin realm. Residente's brand of hip-hop doesn't get much commercial airplay but he has a huge following (5.71 million followers), massive digital traction and big critical acclaim. Calle 13's in-your-face, socially minded and extremely well-produced music and videos (which Residente has often directed) have won them 25 Latin Grammys, the most by any artist. But the duo is also controversial and political (Residente campaigned for Bernie Sanders), their lyrics provocative and their videos sometimes censured.
The group's last album, 2014's Multi_Viral, featured Julian Assange, Tom Morello and John Leguizamo. The single "Ojos color sol" features Cuban revolutionary singer Silvio Rodríguez, and the video features actor Gael García Bernal (Mozart in the Jungle). Residente is also the lone Latin artist featured on Lin Manuel Miranda's Hamilton Mixtape.
In November 2015, he received the Nobel Peace Summit Award for commitment to social awareness.
Source: Billboard