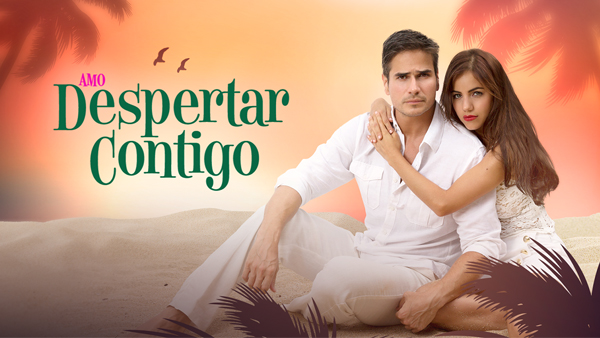 ---
By Francisco Salazar
In celebration of Hispanic Heritage Month Hulu will be presenting an array of special programs geared towards the Latino community. The programing will once again solidify its stance as one of the most robust Spanish and English language Latino premium content providers.
Among the lineup this year includes novelas "Despertar Contigo," "El Color de la Pasión," and "A Que No Me Dejas," as well as season two of "La Banda."
Hulu will also air "Tres Veces Ana" on Oct. 11 as it continues its multi-year content agreement with Univision that brings hundreds of hours of top-rated Spanish-language variety shows, comedies, reality series, and novelas.
The streaming service is also planning on launching the fourth season of Estrella TV's hit reality series, "Rica Famosa Latina" and will also launch "Bunnytown" and "Handy Manny (Manny a La Obra)."
Other programs that Hulu plans on releasing include three English-language programs from the millennial targeted Fuse network. Among them are the documentary "Jennifer Lopez: Her Life. Her Journey," as well as docu series "Los Jets," which executive produced by Jennifer Lopez and "Pastport," which takes Hispanic celebrities back to their country of origin.
Here is a look at the programs with short description according to Hulu's press release.
Despertar Contigo (Univision) – New Episodes Streaming Weekdays
In Despertar Contigo, Pablo is happy being the bodyguard of Antonia, a floral-industry mogul, but when he meets Maia, a wealthy young girl, he falls in love with her and has to pretend to be a man of her stature in order to win her love.
Cast: Ela Velden, Daniel Arenas, Christian Chávez, Sara Corrales, Estefanía Villarreal, Enoc Leaño, Aura Cristina Geithner, Marcus Ornellas
El Color de la Pasión (Univision) – New Episodes Streaming Weekdays
El Color de la Pasión is the story of three sisters who live in Puebla. Adriana, the oldest, is married to Alonso and her two sisters live with them. Magdalena, the middle sister, joins a convent after her fiancé disappears on her wedding day. Rebeca, the youngest, hides her love for Alonso. Adriana suffers a terrible accident and only her baby Lucia survives. Rebeca takes advantage of the situation and marries Alonso, but the relationship is unhappy. As time passes, a grown up Lucia finds the potential for true love with Marcelo, but secrets threaten to keep them apart. Will their love survive?
Cast: Esmeralda Pimentel, Erick Elías, Claudia Ramírez, Rene Strickler, Eugenia Cauduro, Helena Rojo, Arcelia Ramírez, Ximena Romo
La Banda Season 2 (Univision) – New Episodes Streaming Mondays
The search for the next Latino supergroup is back, and it's going to be even bigger than before! This time, La Banda is searching the country for the next Latino boy AND girl band. From Puerto Rico and Miami to Houston and New York, contestants will once again compete for a chance to win a recording contract with Sony Music.
Host: Alejandra Espinosa
Judges: Laura Pausini, Mario Domm and Wisin
A Que No Me Dejas (Univision) – Premieres 9/13/16
A Que No Me Dejas is a sweet story of young love, where despite obstacles and betrayal, love does triumph, if not in the present at least it will in future generations. It is a harrowing story where power, envy, selfishness and the desire for possession tragically mark the deep love between Paulina and Adrián, who nevertheless manage to perpetuate their love through their daughter Valentina and their beloved Mauricio.
Cast: Arturo Peniche, Camila Sodi, Laura Carmine, Socorro Bonilla, Gabriela Zamora, Moisés Arizmendi, Luis Fernando Peña