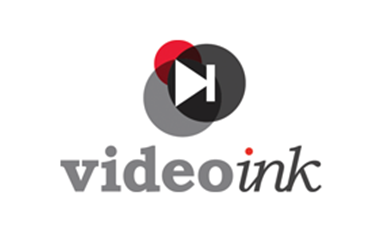 Todd Longwell
---
Progressive digital news outlet The Young Turks (TYT) has announced the date and locations for its 12-week return to linear TV with "The Young Turks on Fusion." Hosted by TYT's Ana Kasparian and John Iadarola, the show will be broadcast from a different college campus each week, starting with the University of Southern California Annenberg School for Communication and Journalism in Los Angeles on Sept. 12 at 8 p.m. ET. TYT 's previous cable show "The Young Turks with Cenk Uygur" ran on Current TV from 2011 to 2013.
"The Young Turks on Fusion" will cover issues facing young people in this year's election cycle, ranging from education reform and international terrorism to the legalization of marijuana. It will also feature man-on-the-street Q&As and game show segments. Kasparian and Iadarola will be joined by a variety of guests, including Fusion's Nando Vila, Alicia Menendez, Felix Salmon, Miriti Murungi and Alexis Madrigal and TYT's Cenk Uygur.
Launched in Oct. 2013 by Univision Communications and Disney-owned ABC News, Fusion produces a mix of news, pop culture content targeting a diverse cross-section millennial viewers across its platforms, which include various MPVDs, as well as its web site and OTT providers such as Apple TV, Roku, and Sling TV. Disney sold its stake in Fusion to Univision earlier this year.
"The Young Turks has always created a community for young people to engage with and discuss important news," said Steve Oh, the chief business officer of the TYT Network. "Partnering with Fusion on this show allows us to speak directly to millennials and hit the road to hear straight from them on the issues they care about most."
Earlier in the election cycle, TYT got a boost from its symbiotic relationship with Bernie Sanders, covering the Vermont senator's campaign for the Democratic presidential nomination long before mainstream news outlets took notice. In May, Sanders visited TYT's Culver City, Ca., studios for an exclusive 30-minute interview with Uygur that was watched live by 300,000 viewers on the TYT YouTube channel and Facebook Live.
Last month, TYT provided on-the-ground coverage from both the Republican and Democratic National Conventions. At the former, Uygur got into an on-air screaming match with conservative radio host Alex Jones and political consultant Roger Stone when the duo crashed their show.
---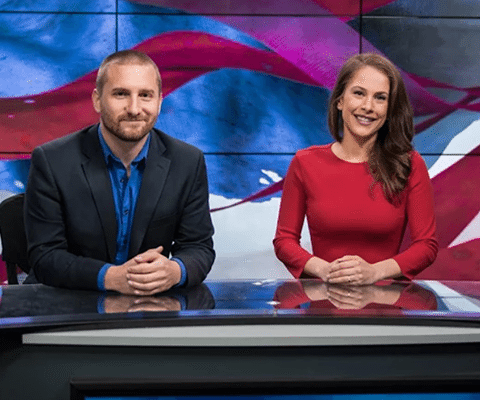 ---
The dates and broadcast locations for "The Young Turks on Fusion" are as follows:
September 12 / Los Angeles / University of Southern California Annenberg School for Communication and Journalism
September 19 / Washington, DC / The George Washington University
September 26 / New York / John Jay College of Criminal Justice, The City University of     New York
October 3 / Michigan / School TBA
October 10 / Miami / Miami Dade College, Wolfson Campus
October 17 / Location and School TBA
October 24 / Chicago / The University of Chicago Institute of Politics
October 31 / New Orleans / Loyola University
November 7 / Denver / University of Denver
November 9 / Los Angeles / California State University, Northridge
November 14 / Boston / Harvard Institute of Politics
November 21 / Arizona / University of Arizona