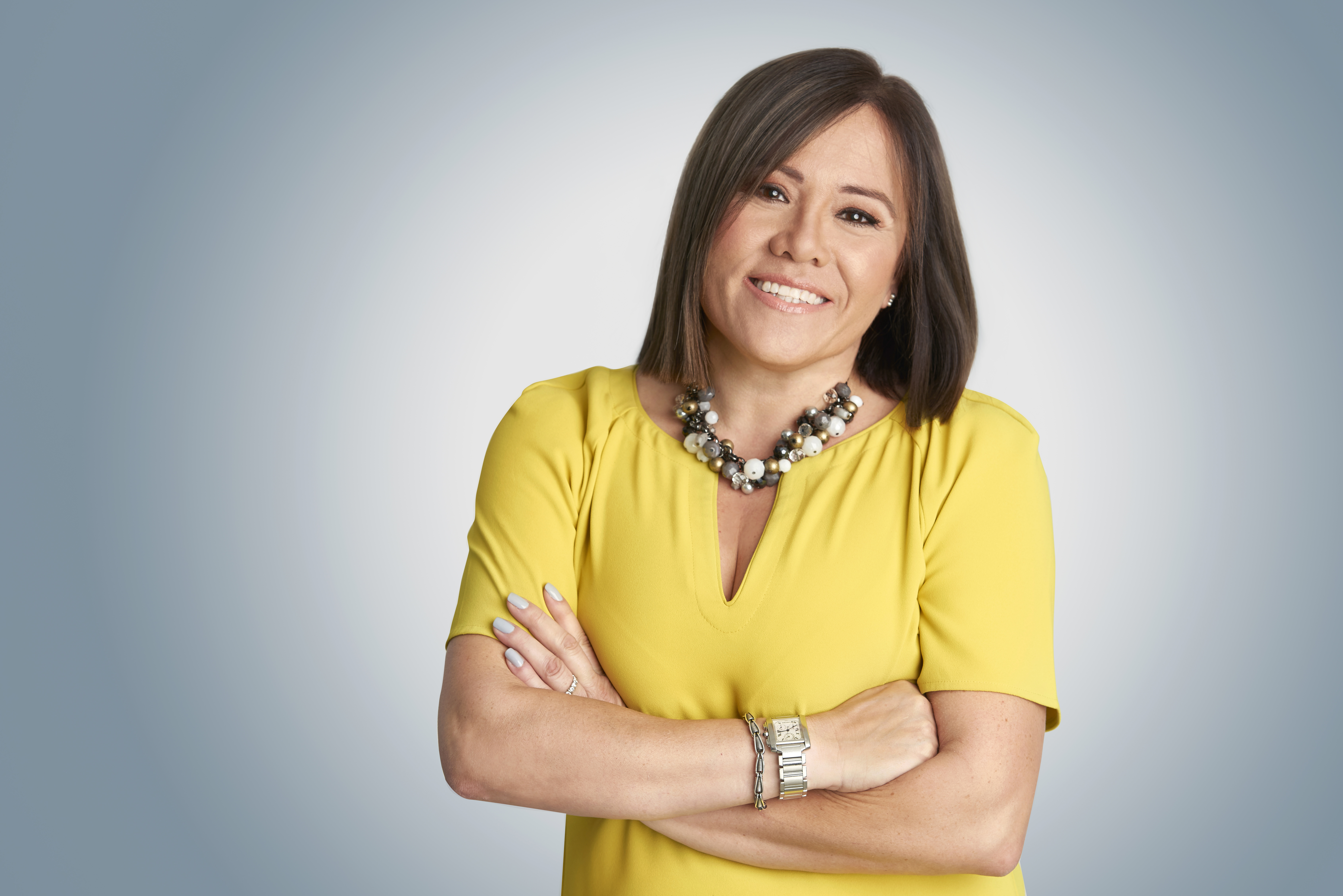 ---
MIAMI – AUGUST 25, 2016 – Univision News, the award-winning news division of Univision Communications Inc. (UCI), the leading media company serving Hispanic America, today announced that Patsy Loris has been promoted to executive vice president of news and executive news director. In her new role, Loris will now lead the programming efforts for all Univision Network news shows, including the three editions of its national newscast, "Noticiero Univision" (evening), "Noticiero Univision Edición Nocturna" (late night) and "Noticiero Univision Fin de Semana" (weekend), the newsmagazines "Primer Impacto," "Aquí y Ahora" and "Crónicas de Sábado" as well as the Sunday morning political show "Al Punto." Executive producers for each of these news properties will now report directly to Loris. She will continue reporting to Daniel Coronell, president of Univision News.
Loris joined the Univision family in 1988. She was named vice president of News in 2013 when she played a key role in the launch of FUSION, working closely with ABC News in the development of show concepts and in the hiring of personnel for the English-language network's news team. Prior to that, she had been senior news director for Univision. In 2015, she was promoted to senior vice president of News and senior news director.
Under Loris's leadership, Univision News has earned some of the most prestigious awards in journalism, including Peabody Awards, Walter Cronkite Awards and King of Spain Journalism Awards. As a news producer, Loris has been recognized with an Edward R. Murrow Award and four Emmys.
During the course of her distinguished career in broadcast journalism, Loris has traveled the globe to cover the most important news stories and has secured interviews with many influential world leaders. In 2007 she created and produced "Al Punto with Jorge Ramos," Univision's highly rated Sunday morning public affairs program. Building on the show's success, this year Loris has been instrumental in the creation, development and launch of Univision News' regional program "Al Punto Florida," which has earned excellent ratings and has quickly become a must for politicians looking to win elections in Florida, as well as other state and community leaders wishing to engage the rapidly-growing Hispanic-American population.
"As an immensely valuable member of the Univision family for nearly three decades, Patsy has been on the front line of the evolution of Spanish-language news programming in the U.S.," said Daniel Coronell. "Her production experience, talent and creativity have inspired her to use state-of-the-art technology to make our news shows more dynamic, fast-paced and innovative, while ensuring that they continue to be the most trusted source of news for Hispanic America. With this new promotion, we are proud to recognize once again, her countless contributions to the success of Univision News."
CONTACT:
Jose Zamora
305.925.8835
josezamora@univision.net
@UCIPRTeam
---
UNIVISION NOTICIAS ASCIENDE A PATSY LORIS A VICEPRESIDENTA EJECUTIVA Y DIRECTORA EJECUTIVA DE NOTICIAS
---
MIAMI – 25 DE AGOSTO DE 2016 – Noticias Univision, la galardonada división de noticias de Univision Communications Inc. (UCI), la principal empresa de medios de comunicación al servicio de la comunidad hispana en los Estados Unidos, hoy anunció que Patsy Loris ha sido ascendida a vicepresidenta ejecutiva y directora ejecutiva de Noticias. En este nuevo puesto, Loris dirigirá la estrategia de programación de todos los programas de noticias de la cadena Univision: "Noticiero Univision", "Noticiero Univision Edición Nocturna" y "Noticiero Univision Fin de Semana", los magazines de noticias "Primer Impacto," "Aquí y Ahora" y "Crónicas de Sábado" como también el programa dominical de asuntos públicos y políticos "Al Punto." A partir de ahora, los productores ejecutivos de esos programas se reportarán directamente a Loris; ella continuará reportándose a Daniel Coronell, presidente de Univision Noticias.
Loris, quien se incorporó a Univision en 1988 fue nombrada vicepresidenta de Noticias en 2013. Ese mismo año desempeñó un papel clave en el lanzamiento de FUSION, trabajando cercanamente con ABC en el desarrollo de conceptos para los programas y en la contratación de personal para el equipo de noticias del canal. Antes de eso fue directora sénior de Noticias, cargo que sigue ejerciendo actualmente.
Bajo su liderazgo, Noticias Univision ha ganado premios periodísticos de gran prestigio como el premio Peabody, el premio Walter Cronkite a la Excelencia en Periodismo Político Televisivo, y el premio Rey de España, entre otros. Adicionalmente como productora, Loris ha sido reconocida con un galardón Edward R. Murrow y cuatro Emmys nacionales.
A lo largo de su distinguida carrera en el periodismo televisivo, Loris ha recorrido el mundo para dar cobertura a los más importantes sucesos nacionales e internacionales, además de haber conseguido numerosas entrevistas con influyentes líderes políticos mundiales. En 2007 creó y produjo "Al Punto con Jorge Ramos", el exitoso programa informativo que se transmite cada domingo por la cadena Univision.
"Patsy ha jugado un papel fundamental en el crecimiento y éxito de Noticias Univision por casi tres décadas, ayudando a definir la línea editorial de los programas de noticias más confiables e influyentes de la televisión en español de Estados Unidos", expresó Daniel Coronell. "Nos enorgullece poder reconocer sus méritos con este nuevo ascenso, y estamos seguros de que seguirá contribuyendo invalorablemente a Univision de ahora en adelante".
CONTACTO:
Jose Zamora
305.925.8835
josezamora@univision.net
@UCIPRTeam