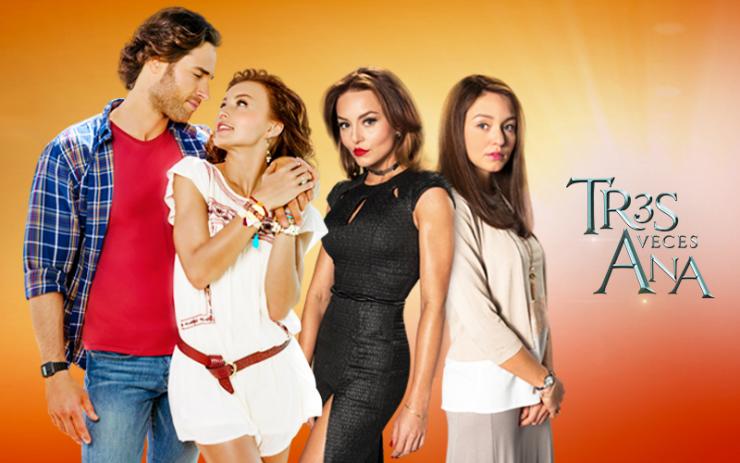 "Tres Veces Ana" premiered on Univision and these viewers are already hooked after watching the first episodes. (On Univision)
---
By Armando Tinoco
Univision aired the world premiere of "Tres Veces Ana" starring Angelique Boyer and Sebastián Rulli. The telenovela was one of the most awaited productions of the year and there was a lot of anticipation. Not one, but 2 episodes aired on the first night, which gave viewers a big taste of that this new soap would all be about. We met all three Ana's and each is very different from the other. Because there are so many rich characters, the story moved along swiftly which captivated viewers instantly. Read reactions from Twitter below after watching Episode 1 & 2!
The story of "Tres Veces Ana" starts over a road trip when triplets Ana Laura, Ana Leticia, and Ana Lucía, along with their parents, suffer a dramatic accident crashing by the side of a river. The consequences of this event are catastrophic: Both parents die, Ana Laura loses one leg, and Ana Lucía, unconscious, is dragged by the river's flow. Only Ana Leticia, who actually caused the accident, emerges unscathed.
Soledad, a woman who was seriously hurt after her daughter's death, helps Ana Lucía, whom she finds agonizing. Although Soledad discovers who the girl is, she takes advantage of her memory loss regarding the accident and her family and decides to keep her, making her believe she is her mother. Despite everyone declares Ana Lucía is death, Ernestina, the triplets' grandmother, and Ramiro, their uncle, don't give up and do everything they can to find Ana Lucía.
Years go by, the same as their wishful thinking to find her. Ana Laura is the only one who never loses hope to recover her sister. She has turned into a beautiful young woman with a good heart, but also solitary due to her disability. Ana Leticia, on the other hand, is an extortionist and ambitious woman who doesn't want her sister back at all, as this would mean splitting her inheritance as well as the love and attention of everyone around her, including her uncle Ramiro, whom she loves in a sick way.
Source: Latin Times