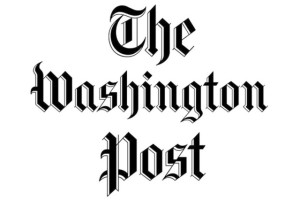 By Steven Goff
---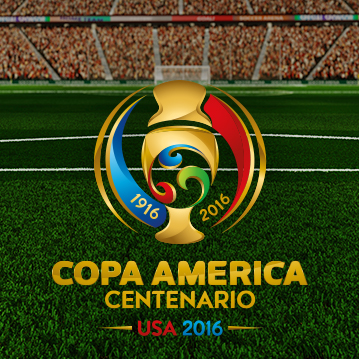 ---
Fox Sports and Univision have finalized their channel assignments for Copa America, the eminent South American soccer tournament that this summer will celebrate its 100th anniversary by incorporating six northern countries and using 10 U.S. venues.
All 32 matches are available in both English and Spanish, on both TV and online platforms. No games are scheduled at the same time, not even the group finales.
Fox will show 21 matches on Fox Sports 1, four on the Fox over-the-air mothership, four on Fox Sports 2 and three on FX. None of the four matches on Fox's primary channel, however, involve U.S. or Mexican teams and all are in the group stage. Fox opted to stay with regular Sunday night network programming and show the Copa final on FS1.
Fox has scheduled pregame shows (60 or 30 minutes) for every match and nine hour-long, wrap-up shows, Copa Tonight, scattered throughout the tournament. In all, Fox will offer 101 hours of programming (matches and studio) during the 24-day tournament.
Univision will carry 18 matches on its primary platform (Univision) and 14 on UniMás. Thirty-minute pregame shows will precede every match.
Each game is also available on Univision Deportes, the Fox Sports Go and Fox Soccer 2GO apps, www.foxsportsgo.com, www.foxsoccer2go.com and univisiondeportes.com.
All times are Eastern
JUNE 3
United States vs. Colombia, 9:30 p.m.
Levi's Stadium in Santa Clara, Calif.
FS1, Univision, UniMás
JUNE 4
Costa Rica vs. Paraguay, 5
Camping World Stadium in Orlando
Fox, Univision
***
Haiti vs. Peru, 7:30
CenturyLink Field in Seattle
FS2, Univision
***
Brazil vs. Ecuador, 10
Rose Bowl in Pasadena, Calif.
FS1, Univision
JUNE 5
Jamaica vs. Venezuela, 5
Soldier Field in Chicago
Fox, Univision
***
Mexico vs. Uruguay, 8
University of Phoenix Stadium in Glendale, Ariz.
FS1, Univision
JUNE 6
Panama vs. Bolivia, 7:30
Camping World Stadium in Orlando
FS1, UniMás
***
Argentina vs. Chile, 10
Levi's Stadium in Santa Clara, Calif.
FS1, UniMás
JUNE 7
United States vs. Costa Rica, 8
Soldier Field in Chicago
FS1, UniMas
***
Colombia, vs. Paraguay, 10:30
Rose Bowl in Pasadena, Calif.
FS1, UniMás
JUNE 8
Brazil vs. Haiti, 7:30
Camping World Stadium in Orlando
FS1, UniMás
***
Ecuador vs. Perú, 10
University of Phoenix Stadium in Glendale, Ariz.
FS2, UniMás
JUNE 9
Uruguay vs. Venezuela, 7:30
Lincoln Financial Field in Philadelphia
FS1, UniMás
***
México vs. Jamaica. 10
Rose Bowl in Pasadena, Calif.
FS1, Univision
JUNE 10
Chile vs. Bolivia, 7
Gillette Stadium in Foxborough, Mass.
Fox, UniMás
***
Argentina vs. Panamá, 9:30
Soldier Field in Chicago
Fox, UniMás
JUNE 11
United States vs. Paraguay, 7
Lincoln Financial Field in Philadelphia
FS1, Univision
***
Colombia vs. Costa Rica, 9
NRG Stadium in Houston
FS2, Univision
JUNE 12
Ecuador vs. Haiti, 6:30
MetLife Stadium in East Rutherford, N.J.
FS2, Univision
***
Brazil vs. Peru, 8:30
Gillette Stadium in Foxborough, Mass.
FS1, Univision
JUNE 13
Mexico vs. Venezuela, 8
NRG Stadium in Houston
FS1, Univision
***
Uruguay vs. Jamaica, 10
Levi's Stadium in Santa Clara, Calif.
FS1, UniMás
JUNE 14
Chile vs. Panamá, 8
Lincoln Financial Field in Philadelphia
FS1, UniMás
***
Argentina vs. Bolivia, 10
CenturyLink Field in Seattle
FS1, UniMás
JUNE 16
Quarterfinal: CenturyLink Field, 9:30
FS1, UniMás
JUNE 17
Quarterfinal: MetLife Stadium, 8
FS1, UniMás
JUNE 18
Quarterfinal: Gillette Stadium, 7
FX, Univision
***
Quarterfinal: Levi's Stadium, 10
FX, Univision
JUNE 21
Semifinal: NRG Stadium, 9
FS1, Univision
JUNE 22
Semifinal: Soldier Field, 8
FS1, Univision
JUNE 25
Third-place match: University of Phoenix Stadium, 8
FX, Univision
JUNE 26
Final: MetLife Stadium, 8
FS1, Univision
Source: Washington Post
###