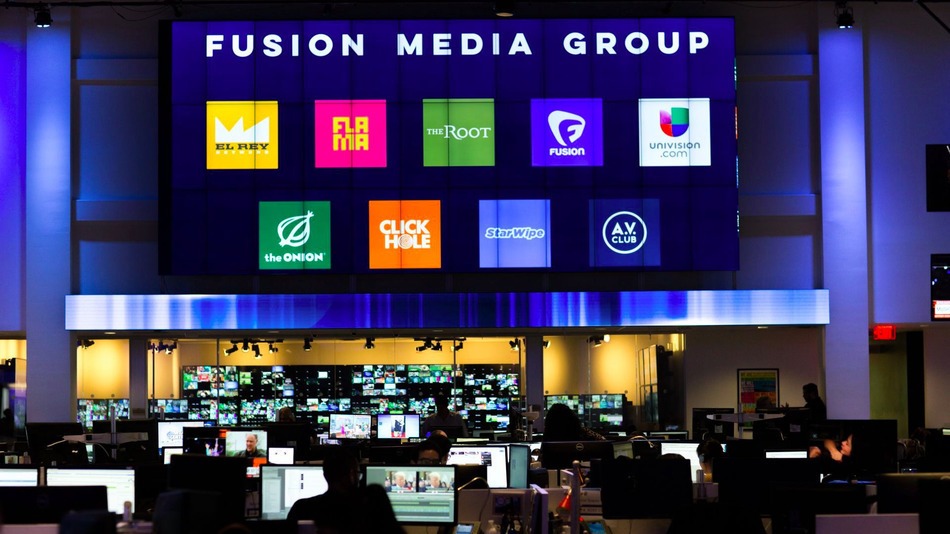 By Jason Abbruzzese
Fusion is no longer a fusion.
Univision announced on Thursday that it had purchased Disney's piece of Fusion, a company founded as a joint venture in October 2013 with the vision of making a media organization that could capture the attention of a growing young latino audience.
As part of the deal, Univision is reorganizing some of its assets under Fusion, which will now officially go by Fusion Media Group. Under that umbrella will be Fusion's TV and digital operations, The Onion, The Root, Flama, El Rey and Univision's digital and music side.
Just how much Disney sold its stake for was not made public.
Isaac Lee, who had been CEO of Fusion, will lead the new group.
Internal reaction to the move seemed relatively positive, or at least sugary.
Fusion had produced buzz, particularly in the media world, for hiring major talent from a variety of other operations, but bled cash. A look at its financials showed that Fusion had lost $35 million in 2014, but the company has pointed to its growing revenue as being on track for profitability.
Fusion had also been pivoting toward serving a broader youth audience, a shift Lee pointed to in a statement about the deal.
"The face of America is changing and we are focused on serving a new majority whose influence is rapidly growing – affecting everything from politics and the economy to our culture," Lee said in a press release. "Through impactful journalism and smart commentary, our portfolio will serve a rising generation with meaningful content that reflects their values and passions. We don't just understand the audience, we are the audience."
The deal and the reorganization now make a clearer picture of Univision's digital efforts. The company, best known for its Spanish-language broadcast channel, had been buying up online assets including The Root, a news and opinion site for African Americas, and comedy group The Onion.
It had not been entirely clear, however, how these pieces fit together. Now, Univision will handle Fusion's TV side, and Fusion will handle Univision's digital side.
"Univision will oversee the distribution of FUSION's cable network, which continues to be an important and growing platform," a Fusion spokesperson told Mashable.
Less than an hour after news broke that Univision had purchased Disney's piece of Fusion, Bloomberg News reported that Univision is preparing to go public. That report follows on a filing with the Securities and Exchange Commission in July 2015 that served as an indication that the company did indeed plan to eventually make an initial public offering.
Source: Mashable