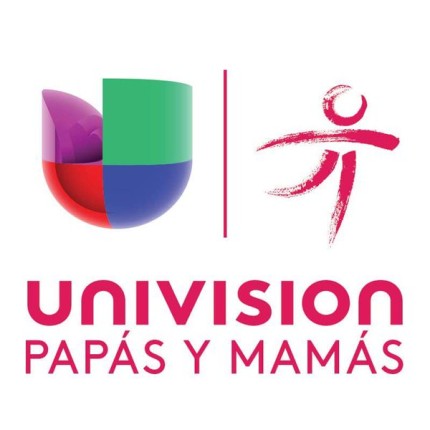 ---
MIAMI – FEBRUARY 11, 2016 – Univision Digital, the digital division of Univision Communications Inc. (UCI), the leading media company serving Hispanic America, today announced the launch of "Papás y Mamás," a new bilingual parenting channel created in partnership with Ricky Martin's popular parenting site, Piccolo Universe.
Targeted to Latino parents, "Papás y Mamás" features a wide variety of content in Spanish and English, exclusive articles, columns by top parenting bloggers, daily parenting news and trends, videos geared towards both parents and kids, and unique articles written by Ricky Martin and other celebrities. It is now the official parenting channel for Univision.com.
"In the past several months, we have shifted our strategy to strengthen our content offerings as we cement our leadership among Hispanics in the fast-paced digital world," stated Borja Echevarria, vice president and editor in chief, Univision Digital. "Through this partnership with Piccolo Universe, we will offer Papás y Mamás all over the U.S., as well as our clients and advertisers, the best parenting content available to Latinos today."
"When I became a father to Valentino and Matteo, I continuously searched for an online community geared towards Latinos, which provided real experiences and advice, as well as a place to share my thoughts, doubts, and excitement about being a new parent," explained Ricky Martin. "I created Piccolo Universe to give parents that space, that they could call their own, where they could share this amazing journey called parenthood."
"None of my accomplishments measure up to that of being a parent. My two boys are undoubtedly my greatest teachers, and parenting has been my best school," shared Ricky. "It is also the hardest job I have ever had, which is why I believe all parents are superstars. There is no better partner than Univision to reach our Hispanic parenting community, and I am beyond excited to work together with them to inform and entertain online Papás y Mamás."
Join the conversation and stay up-to-date on the latest parenting news and trends by following @papasymamas on Twitter and Instagram, and via Univision Papás y Mamás on Facebook.
CONTACT: Jose Zamora, 305.925.8835, josezamora@univision.net
###
---
UNIVISION DIGITAL LANZA "PAPÁS Y MAMÁS", UN NUEVO PORTAL WEB BILINGÜE PARA PADRES DE FAMILIA, CREADO EN SOCIEDAD CON EL SITIO PICCOLO UNIVERSE DE RICKY MARTIN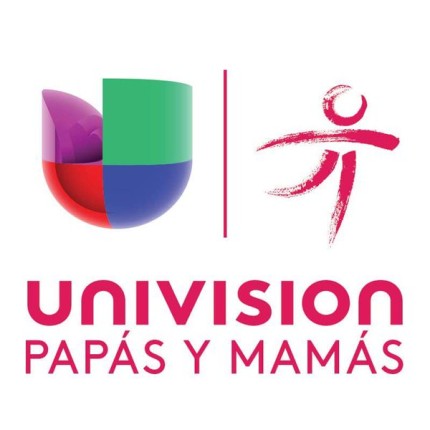 ---
MIAMI – 11 DE FEBRERO DE 2016 – Univision Digital, la división digital de Univision Communications Inc. (UCI), la principal empresa de medios de comunicación al servicio de la comunidad hispana en los Estados Unidos, anunció el lanzamiento de "Papás y Mamás", un nuevo portal web bilingüe creado en sociedad con el popular sitio web de Ricky Martin, Piccolo Universe.
Dirigido a padres de familia latinos, "Papás y Mamás" presenta una amplia variedad de contenido en español e inglés, con artículos exclusivos, columnas de destacados blogueros dedicados al tema de los hijos, noticias y tendencias de la vida familiar, videos de interés para padres e hijos y artículos únicos escritos por Ricky Martin y otras celebridades. Actualmente, "Papás y Mamás" es el canal oficial de Univision.com en el tema del cuidado de los hijos.
"En los últimos meses, hemos ajustado nuestra estrategia para fortalecer nuestra oferta de contenido a medida que cimentamos nuestro liderazgo entre los hispanos en el rápidamente cambiante mundo digital", dijo Borja Echevarría, vicepresidente y editor en jefe, Univision Digital. "Mediante esta asociación con Piccolo Universe, les ofreceremos a los Papás y Mamás de todo Estados Unidos, y también a nuestros clientes y anunciantes, el mejor contenido sobre el tema de la crianza de los hijos que pueda encontrar la población latina actualmente".
"Cuando me convertí en padre de Valentino y Matteo, buscaba continuamente una comunidad de internet que estuviese dirigida a los latinos y que proporcionara experiencias y consejos reales, además de ser un sitio donde yo pudiese compartir mis pensamientos, dudas y emociones con respecto a ser padre novato", explicó Ricky Martin. "Creé Piccolo Universe para darles un espacio a los padres, que puedan sentir como propio y donde puedan compartir esa hermosa experiencia llamada paternidad y maternidad".
"Ninguno de mis logros se compara con el de ser padre. Mis dos niños son, sin duda, mis mejores maestros, y el ser padre ha sido mi mejor escuela", continuó Ricky. "También ha sido el trabajo más difícil que jamás he tenido, razón por la cual pienso que todos los padres y madres son superestrellas. No hay mejor socio que Univision para llegarle a la comunidad de padres de familia hispanos, y estoy sumamente entusiasmado por trabajar junto a ellos para informar y entretener a Papás y Mamás en línea".
Únete a la conversación y mantente al día con las últimas noticias y tendencias de la vida familiar siguiendo @papasymamas en Twitter e Instagram, y vía Univision Papás y Mamás en Facebook.
CONTACTO: Jose Zamora, 305.925.8835, josezamora@univision.net
###