On November 12th, The Root hosted The Root 100 6th Annual Awards Dinner at Metropolitan West in New York City. The annual event featured speeches by Alicia Garza, DeRay McKesson, Andrew Gillum and Bree Newsome.
Among those in attendance included event hosts Donna Byrd (Publisher, The Root), Henry Louis Gates Jr. (co-founder, The Root), and Lyne Pitts (Managing Editor, The Root), CNN anchor Don Lemon, #BlackLivesMatter co-founder Alicia Garza, Black Girls Rock founder Beverly Bond, attorney Benjamin Crump, State's attorney for Baltimore Marilyn Mosby, Baltimore City Council member Nick Mosby, award-winning journalist Suzanne Malveaux, E! News' Alicia Quarles, Tanya Wright, Orange is the New Black, CNN legal analyst and attorney Sunny Hostin, former Root 100 honoree and former senior advisor to the president & CEO at the NAACP Jotaka Eaddy, editor-in-chief of Ebony Kierna Mayo, Executive director of the White House Initiative on Educational Excellence for African Americans David Johns, political analyst and contributing writer at Essence magazine Zerlina Maxwell, and more.
The Root 100 Awards Dinner – presented by Infiniti- also featured a reception, dinner and awards presentation, which was followed by dancing with music provided by DJ Jon Blak
The event comes as The Root recorded strong audience growth to start the fourth quarter, more than doubling the number of unique visitors from July to October. Last month The Root also announced that it will make its television debut in 2016, through a TV development deal with Fusion.
Below please find links to view/download photos and highlights from The Root 100 Annual Awards Dinner for your consideration. Please don't hesitate to be in touch for further details and photos. Many thanks in advance for your consideration!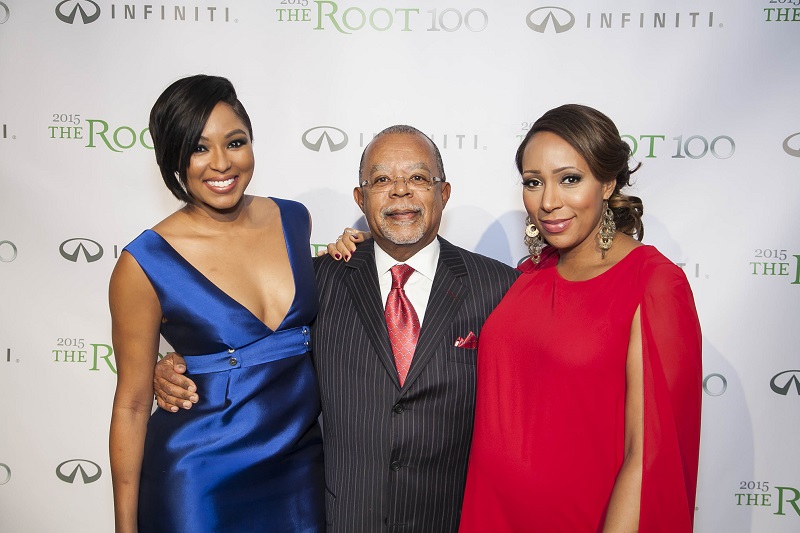 E! News Alicia Quarles, Henry Louis Gates & ABC News Mara Schiavocampo (host)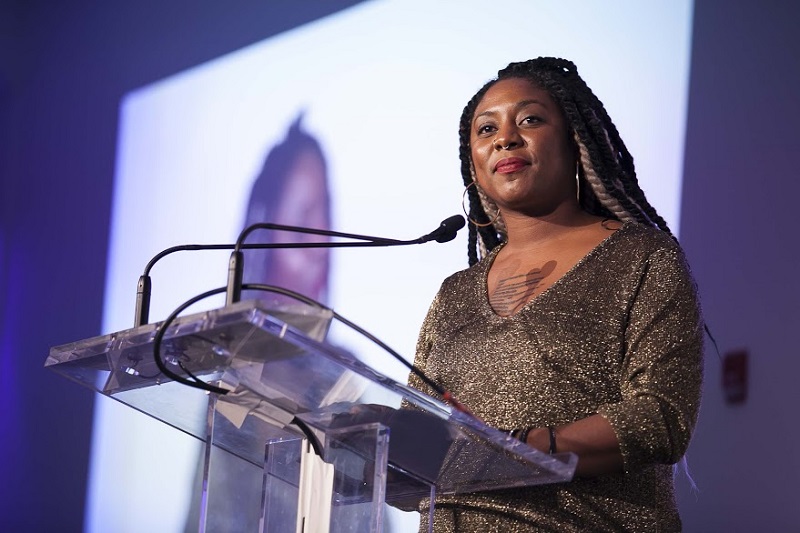 Alicia Garza (Black Lives Matter co-founder)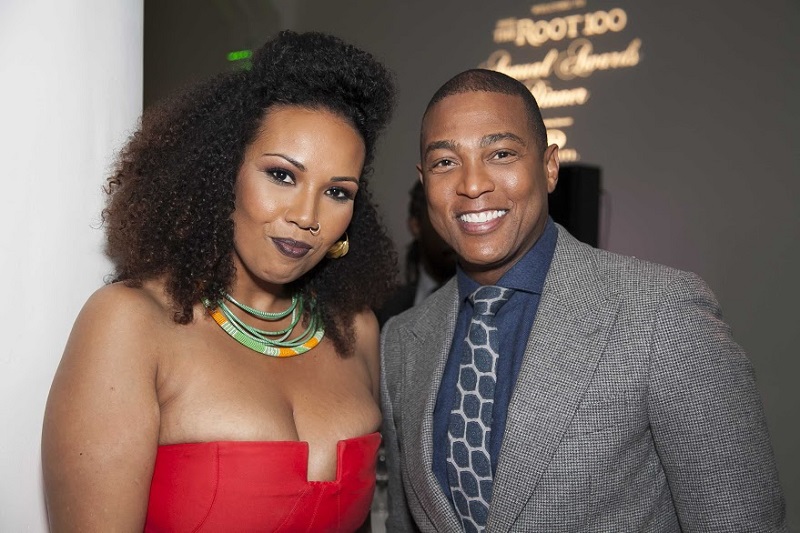 Jamilah Lemieux, Ebony Senior Editor & CNN's Don Lemon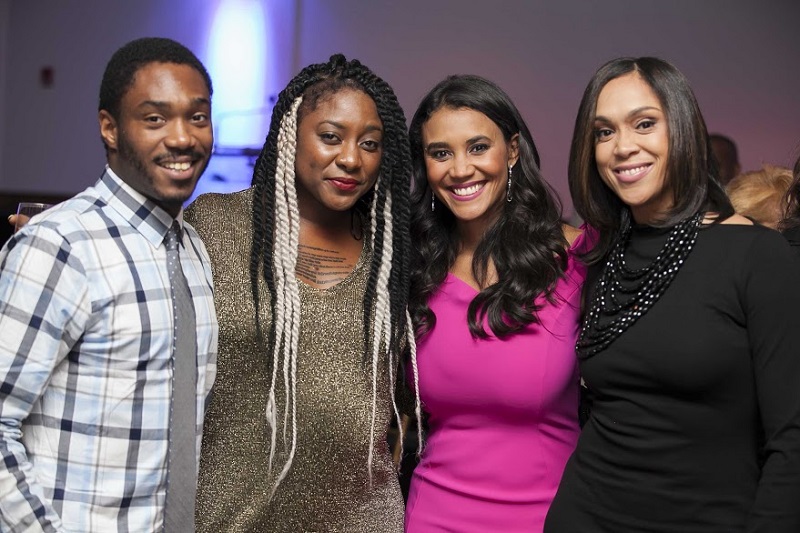 Dante Barry, Alicia Garza, Donna Byrd & Marilyn Mosby (Baltimore state attorney)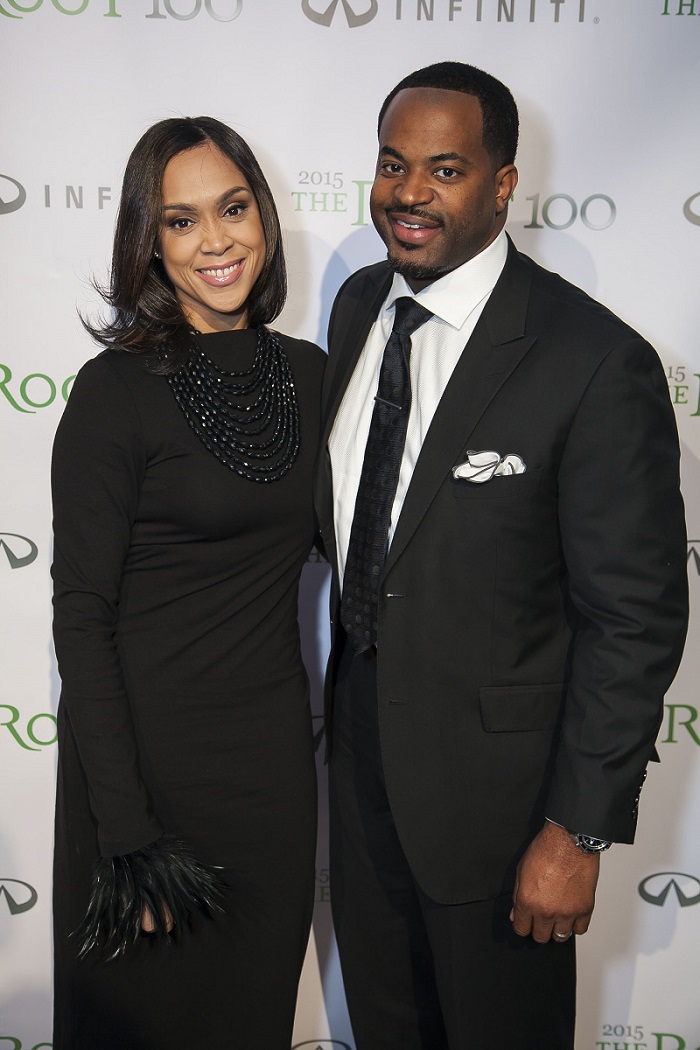 Marilyn & Nick Mosby
ABOUT THE ROOT 100 LIST
Each year, The Root, the #1 black news site in America, releases its The Root 100 (link to this year's list), a list of the most influential African Americans ages 25–45 whose accomplishments in the arts, entertainment, politics, law, athletics, medicine, philanthropy and culture have truly set them apart. The Annual Awards Dinner is just one way we honor them on their contributions to our community. This year's honorees include Shonda Rhimes, Bree Newsome, Opal Tometi, Bakari Sellers, Saeed Jones, Andrew Gillum, Wesley Lowery, Kierna Mayo, and more.
ABOUT THE ROOT
The Root is the No. 1 news, opinion and analysis website for African-American influencers. The Root, owned by Univision Communications, provides smart, timely coverage of breaking news, thought-provoking commentary and gives voice to a changing, more diverse America. Visit us at www.theroot.com, on Twitter @TheRoot and on Facebook.
###