Executive Produced by Simon Cowell and Ricky Martin, the Two-Hour Hit Series Following the Talent Search for the Ultimate Latino Super Group will Become Univision's First Primetime Entertainment Show with a Simultaneous National Broadcast
– 8:00pm ET / 7:00pm CT / 5:00pm PT and 8:00pm PT –
– Meet the First Successful Contestants and Find a Sneak Peek of Week Three Hopefuls Below –
---
MIAMI – SEPTEMBER 25, 2015 – With a new take on the singing competition show format, "La Banda" has quickly become a Sunday night hit on Univision after only two episodes, with millions of fans tuning in to connect with talented young contestants that have already developed dedicated followings, and the musical insight of judges Ricky Martin, Alejandro Sanz and Laura Pausini. Representing all Hispanic cultures, contestants are competing for their place in "La Banda" (The Band) and for a coveted recording contract with Sony Music Latin, label home to the most prolific Latin music artists, and Simon Cowell's SYCO Music, the recording label responsible for some of the world's biggest selling artists, including One Direction. Ricky Martin will manage the winning band.
The debut episode of "La Banda" was the night's No. 1 most socially engaged audience for a broadcast primetime program and network – surpassing NBC's NFL Football, ABC's Miss America and CBS' Big Brother. Now, with a number of early contestants already taking off with soaring social media followings, Univision Network will give west coast super fans the special opportunity to discover new favorite contestants together in real-time with a simultaneous national broadcast. "La Banda" will air this coming Sunday, September 27th at 8:00pm ET / 7:00pm CT / 5:00pm PT. West-Coast fans can still enjoy "La Banda" in Primetime during its 8:00pm PT time encore presentation.
Get to know some of the initial "La Banda" performers that have already won the judges' approval to proceed onto to the next round, such as the twin brothers that have thus far been the only contestants to garner an initial 100% fan vote, and the contestant whose mother got spontaneously up-close and personal with Ricky Martin. With only two more episodes left of auditions, fans will be able to see the boys who passed perform as a band for the first time.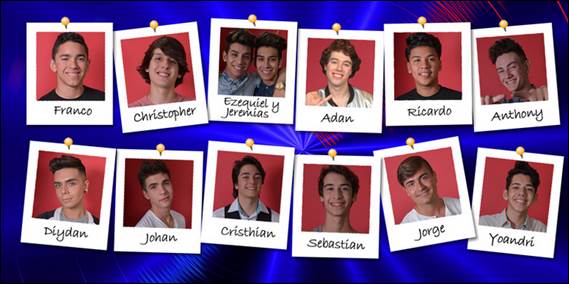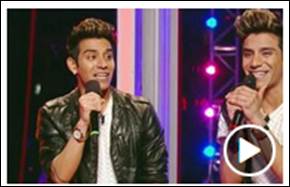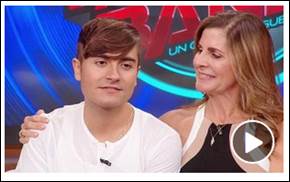 Additional show clips, judge, host and contestant background, photos and other "La Banda" press material can be found here:
https://univision.box.com/s/6xnwd41b2svn07ljka6cua3wzs7gfmnt
Looking ahead to this coming Sunday's episode, fans will see the strong bond between fathers and their sons, as these dads come out to support their sons' dreams. Meet the athlete who supports his son's hope of becoming an artist, a teen whose father serves in the military and the emotional story of a boy who grew up with his father in jail. This same contestant crosses the border every day to walk his younger sisters back and forth to school every day. Fans will also see the youngest contestant to audition for "La Banda."
CONTACT: Jennifer Morales, (305) 640-3592, Jemorales@univision.net
---
"LA BANDA" DE LA CADENA UNIVISION SE TRASMITIRÁ SIMULTÁNEAMENTE A NIVEL NACIONAL LA NOCHE DEL DOMINGO, 27 DE SEPTIEMBRE PARA QUE LAS SÚPER FANS DE LAS REDES SOCIALES SE UNAN A LA CONVERSACIÓN DE COSTA A COSTA EN TIEMPO REAL
La exitosa serie de dos horas, que cuenta con Simon Cowell y Ricky Martin como productores ejecutivos y trata sobre la búsqueda de talento para el mejor súper grupo latino, será el primer programa de entretenimiento en horario estelar de Univision que se trasmite simultáneamente a nivel nacional
– 8:00pm hora del Este / 7:00pm Centro / 5:00pm Pacífico y 8:00pm Pacífico –
 A continuación conozca a los primeros concursantes exitosos y vea un avance de los aspirantes en la tercera semana
---
MIAMI – 25 DE SEPTIEMBRE DE 2015 – Con un nueva propuesta en el formato de programa de competencia de canto, "La Banda" se ha convertido rápidamente en un éxito del domingo por la noche en la cadena Univision tras apenas dos episodios, con millones de fans que sintonizan para conectarse con los jóvenes concursantes, quienes ya tienen muchas seguidoras devotas, y con la pericia musical de los jueces Ricky Martin, Alejandro Sanz y Laura Pausini. Los concursantes, quienes representan a todas las culturas hispanas, compiten por un lugar en "La Banda" y un anhelado contrato artístico con Sony Music Latin, la casa productora de los más prolíficos músicos latinos, y SYCO Music de Simon Cowell, la disquera responsable por algunos de los artistas de más venta en el mundo, incluido One Direction. Ricky Martin será el mánager de la banda ganadora.
La audiencia del episodio de estreno de "La Banda" ocupó el primer lugar en interacción en medios sociales esa noche entre programas difundidos en horario estelar y cadenas, superando a NFL Football de NBC, Miss America de ABC y Big Brother de CBS. Ahora que varios concursantes iniciales ya tienen muchas seguidoras en medios sociales, la Cadena Univision les dará a las súper fans de la costa oeste la oportunidad especial de descubrir juntas nuevos concursantes favoritos en tiempo real en una trasmisión simultánea a nivel nacional. "La Banda" se trasmitirá el próximo domingo, 27 de septiembre a las 8:00pm hora del Este / 7:00pm Centro / 5:00pm Pacífico. Las fans de la costa oeste también pueden disfrutar "La Banda" en horario estelar, a la hora regular, 8:00pm Pacífico.
A continuación conocerá a algunos de los artistas iniciales de "La Banda" que ya han logrado la aprobación de los jueces para proceder a la próxima ronda, como los gemelos que hasta ahora son los únicos concursantes en lograr 100% del voto de las fans y el concursante cuya madre tuvo un inesperado encuentro cercano y personal con Ricky Martin. Solo quedan dos episodios más de audiciones, y las fans pronto podrán ver a los muchachos seleccionados cuando se presenten como banda por primera vez.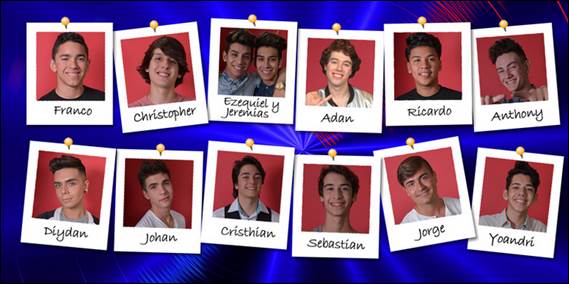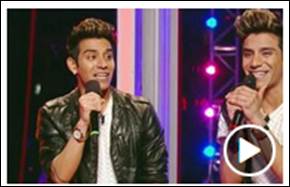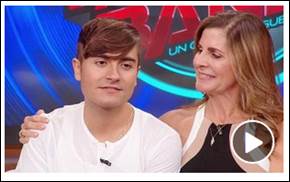 Aquí podrá encontrar cortos adicionales del programa, antecedentes de los jueces, la conductora y los concursantes, fotos y otros materiales de prensa sobre "La Banda":
https://univision.box.com/s/6xnwd41b2svn07ljka6cua3wzs7gfmnt
En anticipación al próximo episodio de este domingo, las fans verán la estrecha relación entre padres e hijos, cuando estos padres acudan a apoyar los sueños de sus hijos. Conozca al deportista que apoya el deseo de su hijo de ser artista, a un adolescente cuyo padre presta servicio militar y el emotivo caso de un chico que se crió sin su padre, quien estaba en la cárcel. El mismo concursante cruza la frontera todos los días para llevar a sus hermanitas a la escuela y recogerlas. Los fans también pueden ver al concursante más joven que está participando en las audiciones para La Banda.
CONTACTO: Jennifer Morales, (305) 640-3592, Jemorales@univision.net
###