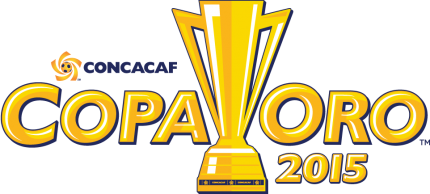 ---
NEW YORK – JULY 7, 2015 – Univision Deportes, the sports division of Univision Communications Inc., the leading media company serving Hispanic America, today announced the launch of a TV Everywhere campaign offering live streaming without requiring authentication during the group stage of the highly anticipated CONCACAF Gold Cup soccer tournament. The initiative is focused on spurring awareness and adoption of TV Everywhere across mobile, tablet and desktop.
During the open trial period starting at the beginning of the Gold Cup tournament through the beginning of the quarterfinal rounds, soccer fans will have unlimited access to the matches by downloading the Univision Deportes mobile app (Apple, Android) or on UnivisionDeportes.com. During this time, Univision Deportes will engage users through a comprehensive campaign to build awareness and education around the authentication process. At the start of the quarterfinal round, users will be required to authenticate to gain access to the Gold Cup matches.
"Big events such as the Gold Cup provide an opportunity to increase activation of TV Everywhere," said Jennifer Ball, executive vice president of Marketing and Content Partnerships, Univision Communications Inc. "Our goal is to constantly educate our audience about the benefits of their pay TV subscription and the ability to live stream a major event is a big one."
Elements of the campaign include a pre-game authentication instructional video that will be streamed 45 minutes before each game during the open trial period. Additionally, the Univision Deportes dedicated Gold Cup website, UnivisionDeportes.com/copaoro, will deliver how-to content at the beginning and end of the trial period promoting TV Everywhere and offering authentication instruction to users. Other user messaging will be delivered via social media on Twitter, Facebook, Instagram and Snapchat as well as through digital ad units, in-app takeover ads, push notifications, radio spots, in-show and in-game on-air mentions and on-air television promos. The Univision Deportes website and the Univision Deportes app will have messaging dedicated to TV Everywhere education and authentication instruction, available at UnivisionDeportes.com/acceso.
The CONCACAF Gold Cup tournament kicks off on July 7th at 7 p.m. E.T. with the Panama versus Haiti game broadcasted on UDN (Univision Deportes Network) followed by USA versus Honduras broadcasted on UniMás with a live simulcast on UDN.
CONTACT: Esther Mireya Tejeda, 646-560-4829, emtejeda@univision.net
---
UNIVISION DEPORTES ANUNCIA CAMPAÑA EDUCATIVA SOBRE TV EVERYWHERE QUE OFRECE UN PERIODO DE PRUEBA CON LA TRASMISIÓN EN VIVO POR INTERNET DEL CAMPEONATO COPA ORO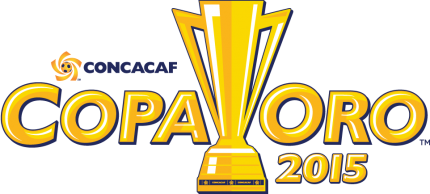 ---
NUEVA YORK – 7 DE JULIO DE 2015 – Univision Deportes, la división deportiva de Univision Communications Inc., la principal empresa de medios de comunicación al servicio de la comunidad hispana en los Estados Unidos, anunció hoy el lanzamiento de la campaña TV Everywhere, que ofrece trasmisión por Internet (streaming) en vivo y sin requerir autenticación durante la etapa de grupos del esperado campeonato de fútbol Copa Oro de CONCACAF. La iniciativa se centra en generar consciencia y promover la adopción de TV Everywhere en dispositivos móviles, tabletas y computadoras.
Durante el periodo de prueba a partir del inicio del campeonato Copa Oro hasta la ronda de cuartos de final, fanáticos del fútbol tendrán acceso ilimitado a los partidos si descargan la aplicación móvil de Univision Deportes (Apple, Android), o en UnivisionDeportes.com. Durante este tiempo, Univision Deportes captará la atención de los usuarios por medio de una campaña integral para generar consciencia e instruirlos sobre el proceso de autenticación. Cuando se inicie la ronda de cuartos de final, se requerirá la autenticación de los usuarios para obtener acceso a los partidos de la Copa Oro.
"Los grandes eventos como la Copa Oro ofrecen la oportunidad de aumentar la activación de TV Everywhere", dijo Jennifer Ball, vicepresidenta ejecutiva de Sociedades de Mercadeo y Contenido de Univision Communications Inc. "Nuestro objetivo es informar constantemente a nuestra audiencia sobre los beneficios de su suscripción a televisión pagada y que la capacidad de ver un evento importante en vivo por Internet es crucial".
Los elementos de la campaña incluyen un video de instrucción sobre autenticación que se trasmitirá en Internet 45 minutos antes de cada partido durante el periodo de prueba. Además, el sitio web especial para la Copa Oro de Univision Deportes, UnivisionDeportes.com/copaoro, ofrecerá contenido sobre cómo hacer la autenticación al inicio y final del periodo de prueba con el fin de promover TV Everywhere y ofrecer instrucciones a los usuarios. Se trasmitirán otros mensajes a usuarios en medios sociales, en Twitter, Facebook, Instagram y Snapchat, como también anuncios digitales, publicidad tipo takeover en aplicaciones, notificaciones push, anuncios de radio, menciones durante programas y la trasmisión de partidos, y anuncios televisados. El sitio de Univision Deportes y la aplicación de Univision Deportes tendrán mensajes dedicados a información e instrucciones sobre la autenticación para TV Everywhere, disponible en UnivisionDeportes.com/acceso.
El campeonato Copa Oro de CONCACAF se inicia el 7 de julio a las 7 p.m. hora del Este, con el partido entre Panamá y Haití, que se trasmitirá en UDN (Univision Deportes Network), seguido por el partido entre los Estados Unidos y Honduras, que se trasmitirá en UniMás y simultáneamente en vivo en UDN.
CONTACTO: Esther Mireya Tejeda, 646-560-4829, emtejeda@univision.net
###