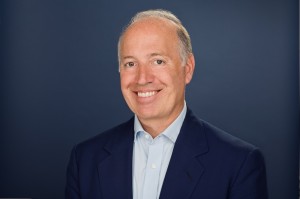 ---
NEW YORK – MAY 7, 2015 – Univision Communications Inc. (UCI), the leading media company serving Hispanic America, today announced that Francisco (Frank) J. Lopez-Balboa has been named chief financial officer, effective immediately. Lopez-Balboa will be based in New York and report to Randy Falco, president and CEO, Univision Communications Inc. Peter H. Lori, who has served as Interim CFO since February, will continue as executive vice president of finance and chief accounting officer, and has also been named deputy CFO, reporting to Lopez-Balboa.
Lopez-Balboa has broad experience as a global financial executive with specific strengths in the media industry. Most recently, Lopez-Balboa served as a Managing Director and Head of Telecom, Media and Technology Investment Grade Financing at Goldman, Sachs & Co.
Randy Falco, president & CEO of Univision Communications Inc., said, "Frank is a seasoned executive with the ideal combination of keen strategic thinking, media expertise and exceptional financial skills. Over the course of his career, he has played a role in many of the most transformative transactions within our industry and has a deep understanding of our business and the media landscape as a whole. He shares our vision of building a multiplatform media company, and has an acute appreciation for the important role we play in the Hispanic community, our strong positioning among our peers, and the distinct value proposition we bring to our clients. Frank has the right strategic and financial skillset to help us achieve our goals, and I am confident he will contribute significantly to our continued growth as the leader in Hispanic media."
"This is an extraordinary time to be joining Univision and I am honored to take on this important role in one of America's leading media businesses," said Lopez-Balboa. "I have long admired Univision's strong performance and unique growth story, and look forward to working with the Board, Randy, Pete and the rest of the management and finance teams, to ensure we are best-positioned for future success."
Over the course of his career, Lopez-Balboa has advised on and executed in excess of $200 billion in financing transactions involving acquisitions, divestitures, joint ventures, risk management, return of capital, restructuring and debt and equity assignments. While at Goldman Sachs, in addition to leading his group, Lopez-Balboa served on the Investment Banking Division's Credit Markets Capital Committee. From 1991 until 1997, he ran Goldman Sachs' debt capital markets efforts across multiple industries in the Midwest and West Coast regions including Industrial, Retail, Automotive and Telecom companies. Prior to joining Goldman Sachs in 1991, he was a Director in the Capital Markets Group at Merrill, Lynch & Co.
Lopez-Balboa graduated from Columbia University with a BA in Economics in 1982, received his MBA from Harvard Business School in 1986, and is fluent in Spanish. Additionally, he has served on various not-for-profit boards and currently is a member of the Board of Visitors at Columbia College in New York and is also a Trustee of St. Mark's School in Southborough, Massachusetts.
CONTACT: Rosemary Mercedes – 212.455.5335 – rmercedes@univision.net
---
FRANCISCO J. LÓPEZ-BALBOA ES NOMBRADO DIRECTOR PRINCIPAL DE FINANZAS DE UNIVISION COMMUNICATIONS INC.
---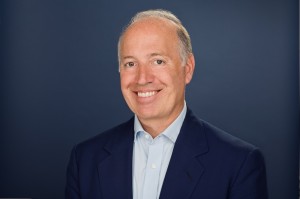 ---
NEW YORK – 7 DE MAYO DE 2015 – Univision Communications Inc. (UCI), la principal empresa de medios de comunicación al servicio de los hispanos en los Estados Unidos, anunció hoy que Francisco (Frank) J. López-Balboa ha sido nombrado funcionario principal de finanzas (CFO por sus siglas en inglés) y asumirá su cargo inmediatamente. López-Balboa trabajará desde Nueva York bajo la supervisión de Randy Falco, el presidente y director ejecutivo de Univision Communications Inc. Peter H. Lori, quien se desempeñó como CFO interino desde febrero, seguirá siendo vicepresidente ejecutivo de finanzas y funcionario principal de contabilidad; y también ha sido nombrado deputy CFO, bajo la supervisión de López-Balboa.
López-Balboa cuenta con amplia experiencia como ejecutivo de finanzas internacionales con conocimiento extenso y específico sobre el sector de medios. Recientemente se desempeñó como gerente general y director de financiación con grado de inversión en telecomunicaciones, medios y tecnología en Goldman, Sachs & Co.
Randy Falco, presidente y director ejecutivo de Univision Communications Inc., dijo, "Frank es un ejecutivo experto con la combinación ideal de agudo pensamiento estratégico, experiencia en medios y excepcional pericia financiera. Durante el trascurso de su carrera ha participado en muchas de las transacciones que han transformado nuestro sector y tiene un entendimiento profundo de nuestra empresa y el entorno de medios de comunicación en general. Comparte nuestra visión de desarrollar una empresa de medios con plataformas múltiples y tiene un claro entendimiento del importante papel que desempeñamos en la comunidad hispana, nuestra destacada posición entre nuestros homólogos y la singular propuesta de valor que ofrecemos a nuestros clientes. Frank tiene la capacidad estratégica y financiera adecuada para ayudarnos a lograr nuestros objetivos, y estoy seguro de que contribuirá mucho para que sigamos creciendo como el líder en medios dirigidos a los hispanos".
"Este es un momento extraordinario para incorporarme a Univision y es un honor para mí asumir este importante cargo en una de las empresas de medios más destacadas de los Estados Unidos", dijo López-Balboa. "Desde hace tiempo admiro el gran desempeño e historia singular de crecimiento de Univision, y estoy deseoso de trabajar con el directorio, Randy, Pete y el resto del equipo gerencial y de finanzas, a fin de asegurar que estemos en la mejor posición posible para el éxito futuro".
Durante su carrera, López-Balboa ha brindado asesoría y ejecutado transacciones financieras por más de $200,000 millones, entre ellas proyectos de adquisiciones, desinversiones, empresas conjuntas, reducción de riesgos, rendimiento de capital, reestructuración y financiamiento de deudas y préstamos con propiedad colateral (equity financing). Durante el tiempo que pasó en Goldman Sachs, además de dirigir su grupo, López-Balboa fue parte del Comité de Crédito para Mercados de Capital de la División de Banca de Inversión. De 1991 a 1997, López-Balboa dirigió los esfuerzos sobre deuda de mercados de capital realizados por Goldman Sachs en sectores múltiples en la región del medio oeste y la costa oeste del país, lo que incluyó compañías industriales, de ventas al por menor, automotrices y de telecomunicaciones. Antes de incorporarse a Goldman Sachs en 1991, fue director del Grupo de Mercados de Capital de Merrill, Lynch & Co.
López-Balboa se graduó de Columbia University con una licenciatura en economía en 1982, obtuvo su maestría en administración de empresas de la Facultad de Administración de Harvard en 1986 y domina el español. Además, el ha sido miembro del directorio de varias organizaciones sin fines de lucro y actualmente es miembro del Directorio de Visitantes de Columbia College en Nueva York; y también es fideicomisario de St. Mark's School en Southborough, Massachusetts.
CONTACT: Rosemary Mercedes – 212.455.5335 – rmercedes@univision.net
###