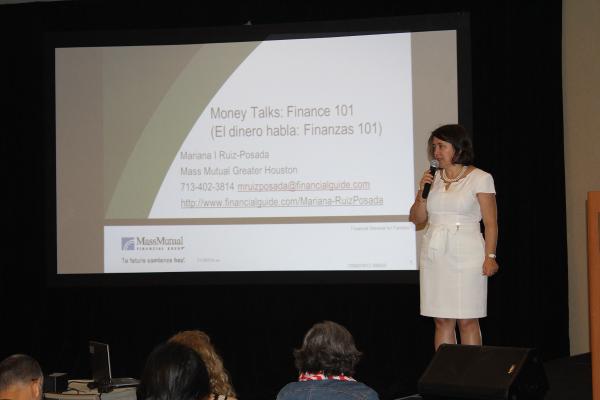 "America's success depends on the success of the Hispanic population," says Dr. Chris Mendoza, Director of Latino Markets at Massachusetts Mutual Life Insurance Company (MassMutual). Fortunately, all signs point to an upwardly mobile Hispanic consumer—given that income, education and spending are on the rise.
MassMutual understands that with economic advancement comes a greater need for a broad spectrum of financial education and guidance.  They also recognize that Hispanics are increasingly seeking out trusted financial professionals and services. From 2010-2014, the number of Hispanic adults 18+ who own life insurance grew 31%  (vs. just 2% for the non-Hispanic insured population.) (1) So, MassMutual made a plan to connect.
First, they got to know the consumer with a series of proprietary research studies that identified what motivated Hispanics to plan ahead. To no surprise, family was the key driver and a theme they smartly wove in throughout their activation plan.
In June, MassMutual launched their new Spanish-language website, dedicated to educating and helping Hispanics plan a financially stable future for their loved ones. Then, the experts at MassMutual brought their capabilities and advice to the face-to-face level with an event.  In partnership with UCI, they took over The Westin in Houston with Prosperidad, a financial literary town hall designed with the needs of Hispanic multigenerational families in mind.
Univision local TV, Digital and Radio promoted the June 13th event, which included sessions addressing topics from college savings to retirement planning. Station and talent social accounts live-tweeted, and Houston's 106.5 Mas Variedad' morning radio show host Renzo Heredia partnered with MassMutual financial professional Mariana Ruiz Posada for the Money Talks session, teaching the fundamentals of keeping your financial house in order. The audience kept the bilingual staff of financial professionals busy throughout the three-hour event, and MassMutual saw spikes in traffic to their Spanish-language site as well as engagement on their social accounts.
Their efforts to build a relationship with Hispanic communities will continue.  MassMutual will soon unveil a new research study to help understand the unique needs and goals of Hispanic business owners, who account for 40% (2) of all minority owned businesses and nearly $500 Billion in U.S. revenue. (3) MassMutual continues to invest in programs geared toward serving the Hispanic community, such as scholarships and the LifeBridgeSM Free Life Insurance Program, which offers free life insurance for eligible families.
Sources: (1) Simmons NHC/NHCS Fall 2014 Adult FY – Pop, Base: A18+. (2) Hispanic Businesses & Entrepreneurs Drive Growth in the New Economy – 2014 Report by Geoscape and US Hispanic Chamber of Commerce.  2014 numbers are projections (3) U.S. Department of Commerce, Minority Business Development Agency, 2002-2007, released in 2012.