---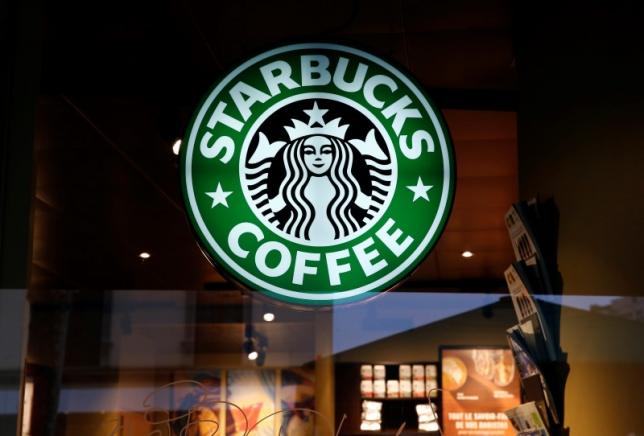 A Starbucks Coffee sign is pictured in Geneva, Switzerland, March 11, 2016.
Reuters/Denis Balibouse
---
Democracy Works Inc., a non-partisan, non-profit group trying to encourage more Americans to take part in elections, said on Wednesday it is joining forces with Starbucks Corp, Spanish-language television network Univision and others in an attempt to boost U.S. voter turnout to 80 percent by 2020.
The project, called the TurboVote Challenge, comes during one of the most contentious and unpredictable U.S. presidential races in many years, marked by strong participation in both Republican and Democratic primary elections and caucuses.
Democracy Works, which aims to create "a more representative and inclusive democracy," said voter turnout had not been above 80 percent since 1888. An estimated 57.5 percent of eligible citizens voted in the 2012 presidential election, according to the Bipartisan Policy Center.
The project's other founding partners include lodging web service Airbnb, Arizona State University, the Fusion TV network, ride-sharing company Lyft, news company Mic, online music service Spotify, email newsletter theSkimm, retailer Target Corp, mall operator Westfield Corp, shared workspace provider WeWork and the Video Game Voters Network.
The parties will promote voter registration and encourage participation in local and national elections, among other things.
Starbucks Chief Executive Howard Schultz, who previously has weighed in on U.S. politics, government gridlock and social issues, said the dysfunction and polarization he first spoke about two years ago has only worsened.
"We must do everything we can to reclaim and reimagine the American dream," Schultz said at Starbucks' annual meeting in Seattle on Wednesday.
Univision anchor Jorge Ramos made headlines this political season for being one of the first high-profile journalists to publicly challenge Republican presidential candidate Donald Trump.
"Univision is committed to informing and empowering Hispanic, millennial and multicultural audiences to reach their full potential in the United States," Univision Chief Executive Randy Falco said in a statement.
(Reporting by Lisa Baertlein in Los Angeles; Editing by Paul Tait and Bill Rigby)
Source: Reuters