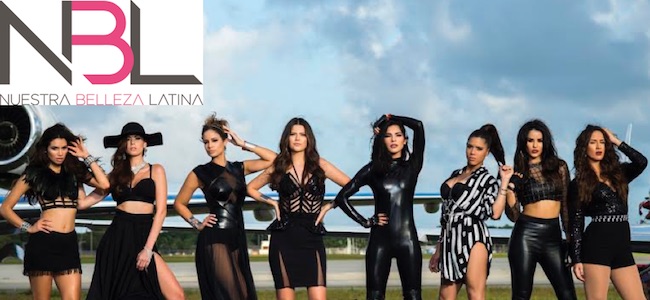 Univision is celebrating the 10th season of its beauty pageant with a special edition. "Nuestra Belleza Latina – VIP," which starts this Sunday, February 28 at 8 pm ET/PT, brings back 12 former finalists for a second shot at the crown.
The 12 women were selected from 99 finalists that participated in the previous 9 seasons. Viewers will get to decide who will return in the following episodes.
The new season will showcase the contestants' personal stories. According to Univision, it will also feature a "beauty with a purpose" aspect by letting viewers see how the crown has changed the lives of some past queens and other contestants, and how the pageant served as a platform to launch their careers.
Among the past queens featured prominently in the 10th season of NBL will be reigning queen Francisca Lachapel (2015), who went on to become co-host of "Despierta América."
"NBL VIP" will also feature past titleholders Aleyda Ortiz (2014), Vanessa De Roide (2012), Nastassja Bolívar (2011), Ana Patricia Gámez (2010), and Alejandra Espinoza (2007).
Produced by Univision Studios in Miami, actress and model Chiquinquirá Delgado and TV and radio host Javier Poza will be the show's presenters.
Telenovela actor Daniel Arenas will join the judges panel, which includes Osmel Sousa, who has been an NBL judge from the beginning, and actress and former beauty queen Jacky Bracamontes, who returns for a second season.
Pitbull and Yandel will perform in this Sunday's premiere.
Source: Media Moves