Spanish language network's streaming service debuts as company pursues IPO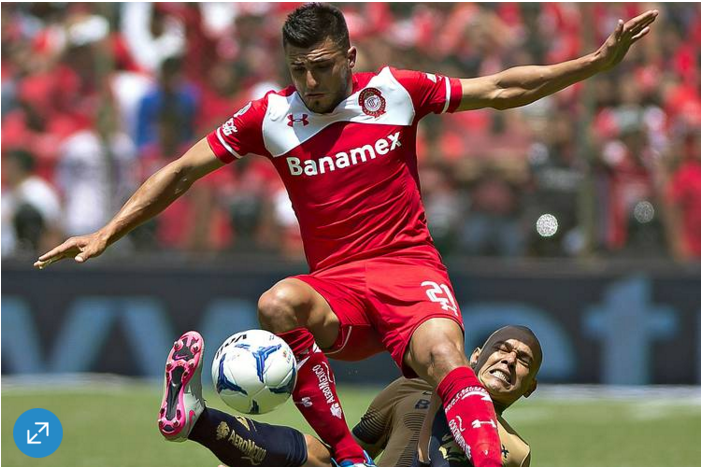 Univision's new streaming service will include soccer matches from Liga MX.
PHOTO: JAVIER RAMIREZ/MEXSPORT VIA ZUMA PRESS
By Shalini Ramachandran
Univision Communications Inc. is launching a $5.99-a-month streaming service dubbed "Univision Now" that will allow consumers to stream its Spanish-language broadcast networks Univision and UniMás live.
The launch comes at a crucial time for the company, which announced its intent to go public in July but hasn't consummated the offering amid skittishness among media investors. Univision's new streaming service could bring the company a new source of revenue as it continues to chart its course toward an initial public offering.
People can already watch both Univision and UniMás for free over the air with an antenna. But until now, any streaming of their content has largely been limited to people who log in to so-called "TV Everywhere" apps by proving they are pay-TV subscribers.
Now, cord-cutters can pay to stream telenovelas like "Antes Muerta Que Lichita" and soccer matches from Liga MX, the Mexican soccer league, on mobile devices and outside the home. Univision is also offering an annual subscription to Univision Now at $59.99.
"Consumers have come to accept that they can access their favorite content anywhere," said Tonia O'Connor, president of content distribution and corporate business development at Univision. "We have not been able to deliver on that with our over-the-air viewers because we had committed to 'TV Everywhere,'" the strategy of keeping streaming TV network content behind a cable-TV paywall. "This is all about focusing on our over-the-air viewers and providing them access to the content they already enjoy" on digital devices.
The new service will offer primetime programming for seven days after shows air and offer a three-day DVR functionality that will automatically record the prior 72 hours of content for playback. Viewers in New York, Los Angeles and Houston will also be able to watch local news. The company said it is looking to add on local news market-by-market to its streaming service.
Univision Now adds to the smorgasbord of streaming services TV networks are making available to consumers, including HBO Now, CBS All Access, NBCUniversal's Seeso and Showtime. That's in addition to online versions of pay TV like Dish Network Corp.'s $20-a-month Sling TV and Sony Corp.'s Vue service.
It's unclear how many of these will garner a critical mass of subscribers. Including the price of a broadband connection, these services can add up for consumers. But TV networks are banking on incremental revenue from their new digital businesses as the traditional pay-TV business comes under pressure. Though the much-smaller UniMás is up 12.5% in primetime viewership this season compared with the prior-year period, Univision's flagship network is down 22% (measuring live plus seven days of time-shifted viewing).
Univision initially had plans to launch its IPO shortly after Labor Day, but growing uncertainty among media investors about the health of the pay TV business caused the company to wait, people familiar with the company's thinking said. The company continues to watch market events, and there's a possibility the offering may not happen until 2016, one of the people said.
Univision says its streaming service is aimed at broadcast viewers—not cable customers. The company's many cable networks won't be included as part of the service, nor will the vast amount of its on-demand library, which will only be available to pay TV customers. Because of the targeted market size, Ms. O'Connor said she doesn't expect the new service will impact negotiations with cable TV providers or new digital distributors over the fees they pay to carry Univision's networks.
"We're not making this content available for free," she noted. Customers will subscribe to those bundles when they want a variety, whereas Univision's app will only attract "viewers that are loyal and committed to…only those networks."
Certain content, including some movies on UniMás, won't be available for streaming, because those rights haven't been cleared. But the company noted that none of its sports content will be restricted.
Source: The Wall Street Journal