By Armando Tinoco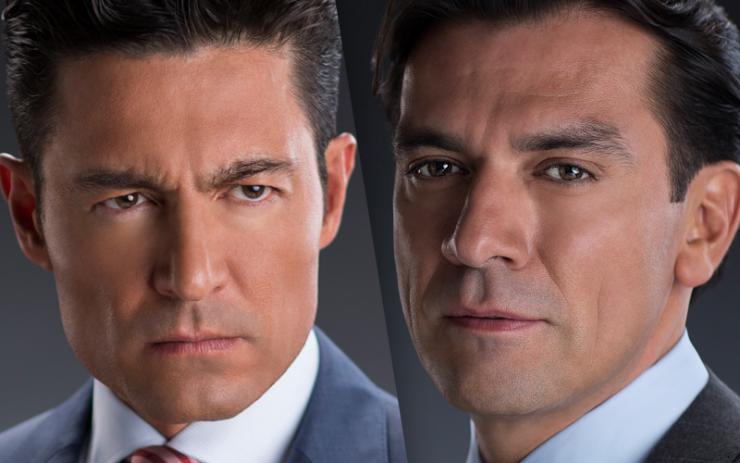 Univision premieres a their new primetime telenovela called "Pasión y Poder" with Fernando Colunga's return to television. Televisa
Univision's primetime telenovela block is going to look very different starting tonight with the premiere of the highly-anticipated "Pasión y Poder." This new production is from José Alberto Castro who has brought us some of our favorite telenovelas in the last years like "Rubí," "Teresa," "La Que No Podía Amar" and "Corona De Lágrimas." The soap premiered in México about a month ago and we have Episode 1 spoilers here for you. If you don't want it spoiled for you, there are plenty of reasons to watch as it has a stellar cast like Fernando Colunga, Susana González, Marlene Favela and Jorge Salinas. These are our top favorite reasons to watch "Pasión y Poder" tonight:
1. Fernando Colunga: If this is not your main reason to watch "Pasión y Poder," then there's a problem. Colunga has not been in a telenovela since finishing "Porque El Amor Manda." Best of all is that he is playing a completely different character here, he is not the funny one, he is not the nice one, he is the VILLAIN! Can you imagine hating on Colunga for an entire novela? You'll probably end up loving to hate him, because we can't hate on Fernando.
2. Jorge Salinas: Following his role on "Mi Corazón Es Tuyo" as Fernando Lascurain, Jorge Salinas is back with another sweet role. He is a humble business man with a terrible wife that only cares about materialistic stuff. You will feel sorry for him and love him to pieces.
3. Marlene Favela's Return: Following her stint on "El Señor De Los Cielos" Season 2 as "La Gober," who gets killed at the end by Aurelio Casillas, Favela returns as one of the villains. Her role as Nina is of a woman from humble origins that marries a man with money and power. She is extremely materialistic and only wants her daughters to marry someone rich to conserve their social status. Her tacky outfits are something to look out for.
4. Intro: The opening credits for "Pasión y Poder" is something you will want to watch every night. This is not your typical intro with scenes from the promos or the telenovela itself. The other atypical part of it is that it doesn't have an actual theme song, it's only instrumental and perfect for this.
5. Production Quality: Although it's a telenovela that was rushed to air, the quality is extremely good. This comes from the same producers of great telenovelas like "Corona De Lágrimas," "Teresa," "La Malquerida" and many more. You are not getting a cheap product on air and will be aesthetically pleasing to everyone.
6. Young Couple: The scene-stealers from "Pasión y Poder" is the young couple played by José Pablo Minor and Michelle Renaud. Minor was last see on "Muchacha Italiana Viene A Casarse" while Renaud was on "La Sombra Del Pasado." The chemistry between the two is uncanny and you will be anticipating every scene these two are in.
Source: Latin Times