By Armando Tinoco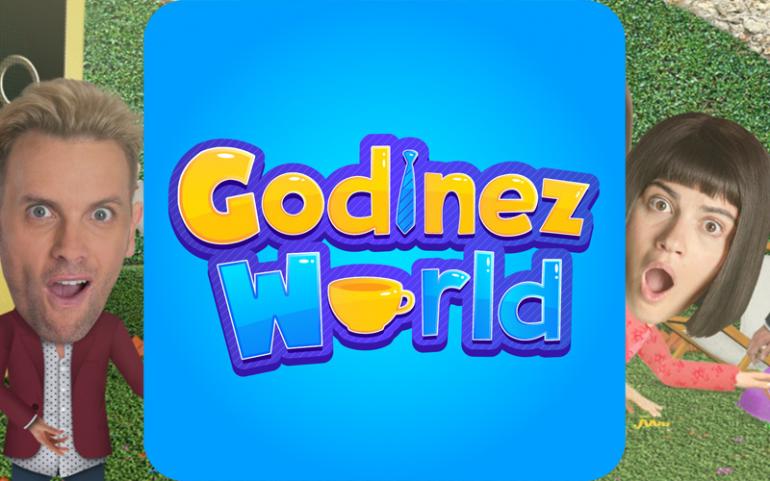 'Godinez World' App: The "Antes Muerta Que Lichita" characters are now part of an app called "Godinez World" now available on iOS and Google Play. Screenshot
Maite Perroni is the star of the Univision primetime telenovela, "Antes Muerta Que Lichita." The comedy series produced by Rosy Ocampo, who has also been behind hits like "Por Ella Soy Eva," "La Fea Más Bella" and "Que Pobres Tan Ricos," has perfected the second screen. For this soap the team created "media content" that would allow fans of the show to interact with their favorite characters in a series of alternate storytelling like webnovelas, blogs, video tutorials and an mobile game. This app is called "Godinez World" and it was just launched this week for iOS and Android devices. Scroll through our photo gallery above to see screenshots of the game!
This game is available for free on both digital app stores and consists of 10 different worlds with 10 levels each that tie into the storyline of the telenovela. Gamers will accumulate points by completing the levels and will be able to trade those points on the "Lichita" website for tangible prizes like cast autographs and many more surprises. Level 1 is ripped off right from the first episodes, where Lichita has to get a CD that contains the presenation to be streamed at the Icónika event. Remember when Lichita jumped into the pool when the CD landed there? Well, your mission on "Godinez World" is to get her through to the finish line to obtain that very important CD.
Lichita is maneuvered by pressing the screen, which makes Lichita submerge herself in the pool. When users let go, Lichita then floats up. Since Lichita is under water, you have to be conscious of her oxygen level, which is marked right on top. To allow Lichita to breathe you can collect oxygen bubbles that restore the meter. Lichita will also need to watch out for debris and objects she will face, or else it will knock her oxygen level down and make her not reach her goal. "Godinez World" is a fun and interactive game that everyone will enjoy just as much as we enjoy the telenovela. The game is available in the App Store and Google Play store for free. "Antes Muerta Que Lichita" airs Monday through Friday at 8pm ET/PT on Univision.
Source: Latin Times