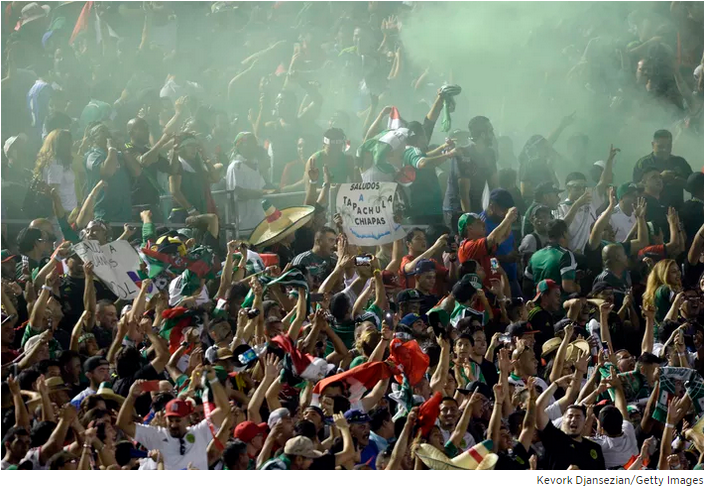 By Ryan Rosenblatt
Nearly 7 million people in the United States tuned in to see the U.S. and Mexico square off in the CONCACAF Cup on Saturday night. The match drew 5.1 million viewers on Univision and Univision Deportes, with another 1.6 million on Fox Sports 1, per Sports Media Watch.
The ratings aren't a huge surprise considering that competitive matches between these two teams have always rated well. There was plenty of competition, with college football and playoff baseball going on, but the match comfortably beat both MLB playoff games, as well as Arkansas vs. Alabama on ESPN.
The 5.1 million on the Univision networks isn't spectacular. After all, they got 5.7 million viewers for Mexico's win over Jamaica in the Gold Cup final, but it is still a strong rating this time around.
Fox Sports 1's audience is record breaking, checking in as the most-watched non-Women's World Cup soccer match in the network's history. It's still well below what the match got in Spanish, but that's too be expected.
The last time the U.S. and Mexico drew more for a match was for their March World Cup qualifier in 2013. That garnered a total 7 million viewers on ESPN and the Univision networks.
Source: SB Nation