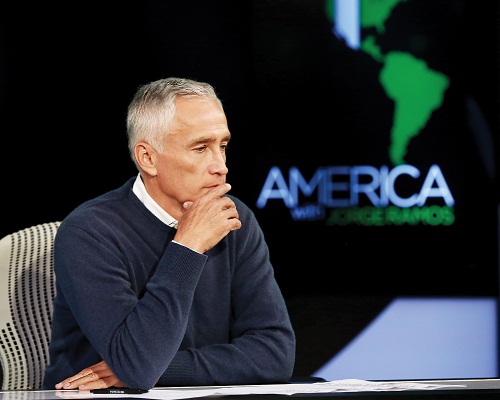 By Chris Ariens
Fusion, the ABC-Univision cable channel, will mark Pope Francis' visit to Cuba and the U.S. with two prime time specials: Saint or Sinner: Pope Francis and Losing My Religion?, a special edition of America with Jorge Ramos. The network will leave the live coverage of the Pope to its digital and social platforms.
Saint Or Sinner, premiering tomorrow night at 8 p.m. ET, examines Pope Francis' rise to power and his somewhat revolutionary stances on the LGBT community, women, and the environment. Here's a preview:
In the second special, airing Tuesday at 10 p.m. ET, Ramos explores conflicts among Catholics, how millennials question faith, and the building of a modern church.
Fusion anchor Mariana Atencio participated in the Pope's virtual audience, which was produced as an ABC News 20/20 special earlier this month. The audience was moderated by World News Tonight anchor David Muir from the Vatican, while Atencio was with a church group in McAllen, Texas.
Source: Adweek