Millennials And Money: Univision's Young Audience
by Rian Bosse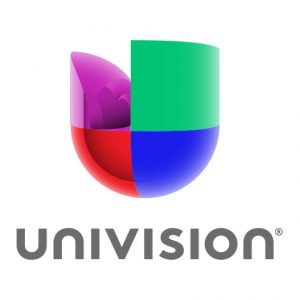 Watching live television is a dwindling pastime for many Millennials, but that isn't necessarily the case for Univision's audience.
During the May sweeps, 92 percent of Univision viewers were watching its prime time programming live,according to a press release last week from the network reporting its Nielsen viewership numbers. On top of that, Univision beat out CBS, Fox and NBC in the coveted 18-34 demographic.
That means Univision had a number of young people from the cord-cutting generation watching live.
One month is obviously too small of a sample size to say that Univision is taking over television, but it does speak to the growing influence young Hispanics and Latinos have in the entertainment market. Pointing out more numbers from Nielsen, the release states that 82 percent of Millennials today speak Spanish.
Univision is certainly offering programming young people are interested in. In the last week of May, the telenovela "Amores con Trampa" (Fooled Into Love) pushed Univision to the top spot among Millennials in the Monday-Friday 8 p.m. time period, according to TV by the Numbers. The show itself averaged more than 500,000 Millennial viewers that week.
Chiqui Cartagena, Univision's senior vice president in its Political and Advocacy Group, spoke on this growing influence at our Reynolds Week in January. Cartagena reported during her speech that the Hispanic population doubled in 28 states in the U.S. and that, in her experience, companies are starting to take notice.
Still, it's been a slow process in the entertainment business, as our own Angel Cohn wrote on in February. You can, however, see some of the changes as entertainment and television companies attempt to attract more young Hispanic and Latino viewers.
One recent example is Sling TV, Dish Network's online option that offers a handful of streaming channels for just $20, as well as other packages, without a full TV subscription. Sling is now offering Sling Latino, as Engadget reports, a stand-alone service with a number of Spanish-language options to watch.
For story ideas, keep an eye out for these cultural changes in entertainment as they become more prevalent. When reporting on big events in television, remember to get reaction from a number of diverse sources and look for angles from their perspective.
Source: BusinessJournalism.com