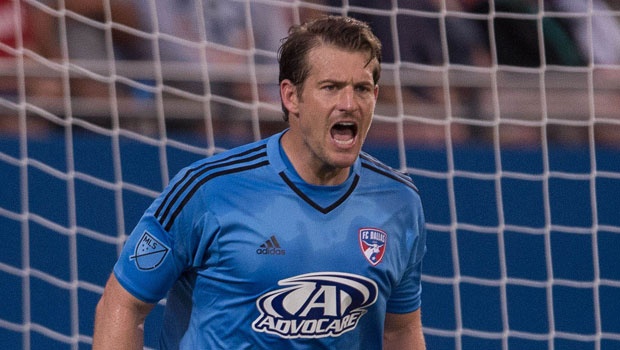 Major League Soccer announced on Friday that MLS WORKS, Allstate and Univision Deportes have teamed up to launch the Every Save makes a Difference community program, an initiative created to benefit Hispanic community groups in MLS markets.
Before every MLS match broadcast on Univision, UniMás or Univision Deportes Network (UDN) during the 2015 season, the two competing clubs will each identify a local community organization as that week's Every Save Makes a Difference beneficiary.
For every save made during the match, $500 will be donated to that team's designated community organization. Using the Allstate Official Saves Tracker, Univision Deportes broadcasters will announce the total amount raised at the end of every match. Both MLS clubs will personally deliver the donation to their designated local beneficiaries.
"The success of MLS is driven by the passion and support of our fans and we believe it is extremely important to show our appreciation by giving back to the local communities," JoAnn Neale, Chief Administrative Officer of Major League Soccer, said in a statement released by the league. "Through the Every Save Makes a Difference campaign we are pleased to continue supporting our communities by further encouraging young fans to live a healthy lifestyle and to stay active through the sport we all love."
So far in the 2015 season, nearly $45,000 worth of soccer equipment has been donated to local organizations in cities across the league through the Every Save Makes a Difference program.
"We are committed to the fans of soccer and the communities they live in throughout the U.S.," said Juan Carlos Rodriguez, president of Univision Deportes. "This partnership with MLS and Allstate is a testament to the power of sports to connect with fans and make a difference in their lives and communities."
The next MLS match that will be broadcast on the Univision family of networks is on Friday night, when Sporting Kansas City will host FC Dallas and goalkeeper Dan Kennedy (pictured) on UniMás at 9 pm ET.
Source: MLSsoccer.com