5 Things We Learned on the Set of Lucha Underground
Robert Rodriguez's El Rey Network puts a new spin on pro wrestling
by Sarah Ricard
Outside a warehouse in the Boyle Heights section of East L.A., hundreds of fans line up on a drizzly Saturday afternoon to enter "The Temple." It's the permanent home of El Rey's series Lucha Underground, which is based on the lucha libre style of wrestling popular in Mexico. Each week, a new episode contains multiple acrobatic fights with many famous luchadors whose "mythic" beginnings are told in cinematic vignettes throughout. A number of past WWE talent contends as well, having wrestled in stadiums of up to 80,000 people and now taking on masked high-flying luchadors in the intimacy of The Temple. If there were "boutique" pro wrestling on TV, Lucha Underground would be it.
Rotten Tomatoes visited The Temple in February to watch the taping of last night's episode (and left with all our teeth). Here's what we learned.
THE SET IS LIKE STEPPING INTO A ROBERT RODRIGUEZ MOVIE
As executive producer of Lucha Underground and head of El Rey Network, Robert Rodriguez's fingerprints are everywhere on this show. Entering the Boyle Heights set gives you a sense of what it must be like to spend an hour inside Rodriguez's gritty universe, and sitting in the office of hyperbolic bad-guy commissioner Dario Cueto, you're half expecting Danny Trejo to show up wearing a suit of machetes (and he just might — he comes to some of the matches). Little of the Boyle Heights warehouse was changed to accommodate The Temple besides building the ring and spectator area. And to give you a sense of the decor, we visited the men's room which remains untouched since it served as a set of one of the Saw movies.
THE IDEA WAS TO MAKE A TV SHOW, NOT LIVE EVENTS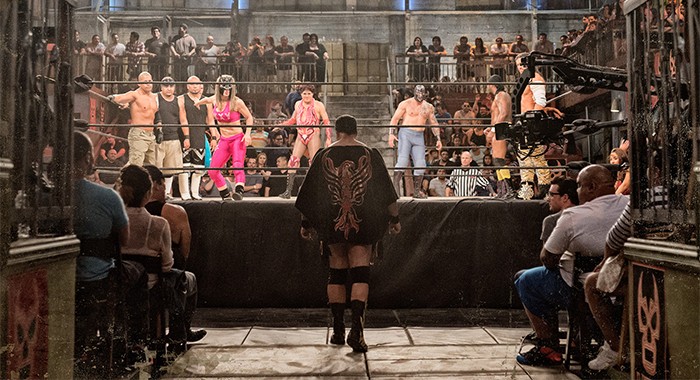 The matches are the focus of this hour-long show, but the storytelling that surrounds the fighting is just as important. "A lot of it is lucha libre bent around Aztec mythology," said producer Eric van Wagenen about the cinematic vignettes in between matches. "We have one of the leading Ph.D.s in Mesoamerican studies as our consultant. We go through his research and we find mythological creatures and heroic stories and we build bits and pieces around it." With the interstitial material comes a fair amount of character-building to contextualize the wrestlers. For instance, fighter Sexy Star's backstory is revealed when she describes how living with an abusive husband motivated her to be tough. The finished product is a highly-produced hour of TV, not a live event captured by broadcast. There are also no pay-per-view specials, which means it falls on the writers and producer to create high stakes from week to week.
THEY MASH IT UP IN THE RING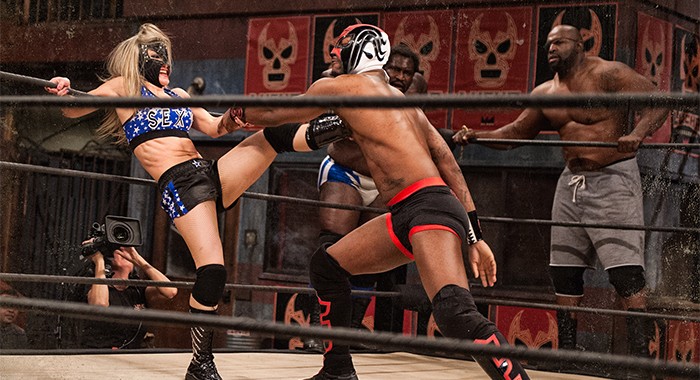 For many Americans, Nacho Libre is the reference point for luchador-style wrestling (though to imagine a Jack Black in powder blue tights and a red cape is to do a disservice to the professional athletes in The Temple). These luchadors perform amazing acrobatics, which look great on TV, but are even more impressive in person. The hook, of course, is that Lucha Underground combines AAA (Asistencia Asesoría y Administración) wrestlers with other styles, and with so many former WWE wrestlers in the mix, you'll see some familiar moves. But even within the repertoire of each wrestler, there's a lot of switching it up. "It's a hybrid of American wrestling, lucha libre, Robert Rodriguez, and Mark Burnett, all thrown into a stew, and this is what we came up with," van Wagenen told Rotten Tomatoes. Imagine a 10-way match with men, women, and multiple fighting styles. Or just watch it here.
THERE ARE INTER-GENDER MATCHES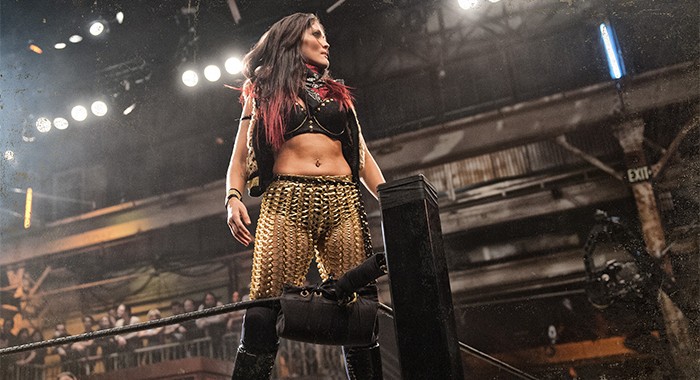 Inter-gender wrestling is part of the lucha libre tradition and Lucha Undergorund is the only league in American television to have inter-gender matches. We chatted with Ivelisse Vélez, a luchadora from Puerto Rico, who spent time at WWE before coming to El Rey. "I wrestled mostly guys for most of my career until I got to WWE," Velez told us while a stylist tended to her hair and makeup before the match. "They don't do that there, so I had to adjust to only wrestling girls, and they didn't like that very much because they want the girls to wrestle like girls, like, 'Oh! You pulled my hair!' Catfight type of thing." Truth be told, the hair gets pulled in Lucha too, but that's merely a hazard of the job. These women are tough and sometimes they win and sometimes they get their butts kicked!
IT'S FAKE AND IT'S NOT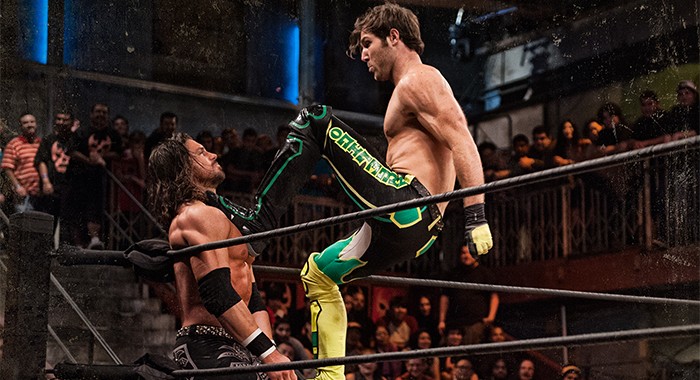 For some, finding out that pro wrestling is fake can be just as shocking as the news that the Easter Bunny is really your parents (sorry, kids). For Lucha Underground, the winner is foretold, but how he or she gets there is up to the wrestlers. And while they try not to break character, Johnny Mundo (familiar to WWE fans as Johnny Nitro, the Prince of Parkour) said that attitude has changed. "Back in the '80s, when people believed that wrestling was real… even talking about all this stuff would be like, 'Let's get Johnny Mundo in the locker room and beat the f— out of him.'" The awareness in the culture has allowed the wrestlers to entertain their fans in the way they want to be entertained. "I learned a long time ago that the fans are the ones who make us or break us," said Ezekiel Jackson, aka Big Ryck, whose imposing 6'4″-290 lbs. stature is offset by a huge grin offscreen. "So when I'm not in the ring, I'll smile for your picture if you want, but I'll be honest — most people want me to act like I'm choking them."
Source: Rotten Tomatoes